EPOC Environmental Scholarship Fund
$20,000–$60,000
Award Amount
4/30/2023
Submission Deadline
Explore Similar Scholarships
Location:
Grade Level:
Formed in 1996, the Environmental Professionals Organization of Connecticut was created to represent those who work in the environmental field. They provide training sessions, information, and opportunities to all its members.
One of the opportunities they provide is the EPOC Environmental Scholarship Fund. It is meant for students from all fields environment-related, and the students must be juniors, seniors, or at graduate level.
Areas of study include environmental science, geology, biology, chemistry, hydrology, earth science, natural resources, ecology, social science, wetlands biology-ecology, engineering, civil engineering, environmental engineering, and chemical engineering. The value of the scholarship is $20,000, and to be eligible, the student must be a resident of Connecticut and study at an accredited institution, in or out of state.
Key Information of EPOC Environmental Scholarship Fund
Study Details
Area of Study
Biology
Chemical Engineering
Chemistry
Civil Engineering
Earth Science
Ecology
Engineering
Environmental Engineering
Environmental Science
Geology
Hydrology
Natural Resources
Science
Social Science
Wetlands Biology-Ecology
Country of Study
United States
Scholarship Details
Intended Level of Study
Undergraduate
Postgraduate
Award Amount
$20,000–$60,000
EPOC Environmental Scholarship Fund Timeline
January 2023
Application Opening Date
Applications open on January 1.
April 2023
Submission Deadline
The submission deadline is on April 30.
Scholarship Eligibility
To be eligible to apply, applicants must meet the following criteria.
Eligible Grade: Undergraduate – Postgraduate
Maximum Age: Any
Required GPA: Any
Geographic Eligibility: Connecticut
Gender: Any
Race/Ethnicity: Any
Application Requirements
Here's what you need to submits besides your application.
Grade transcript
Recommendation letters
School Verification
Standardized Test Scores
How to ace the EPOC Environmental Scholarship Fund
1
Start the application process right away
You should start the application process as soon as possible. This will allow you enough time to acquire all necessary documents, contact your referees or recommenders, and complete all forms. Have everything organized and planned to avoid any last-minute complications.
2
Choice of references and early notifications
Your references or recommenders must be those who know you well enough to be willing to speak to your abilities and demonstrate why you make the perfect candidate for this scholarship. So, choose them wisely. Contact them and send them the required forms very early on to allow them enough time to complete them.
3
Declare major pertinent to the field
Only those from environment-related fields will qualify for this scholarship. So conduct thorough research on the topics that interest you the most and how your field of specialty will help you reach your career goals and shape your future.
4
Keep your grades up
This scholarship program does not require a minimum GPA but it is always best to show a solid academic record to stand out. So work hard on keeping your grades up and maintaining your GPA. Grades will be an indicator of how dedicated and serious you are.
How the EPOC Environmental Scholarship Fund is Judged
Applications are evaluated based on the recommendation letters, academic records, and the strength of responses to the application questions.
Why We Love the EPOC Environmental Scholarship Fund
Part-time students accepted
You don't have to be a full-time student to be considered.
Undergraduate and graduate levels
The scholarship is not limited to undergraduate and graduate students.
No age limitations
Students of all ages may apply.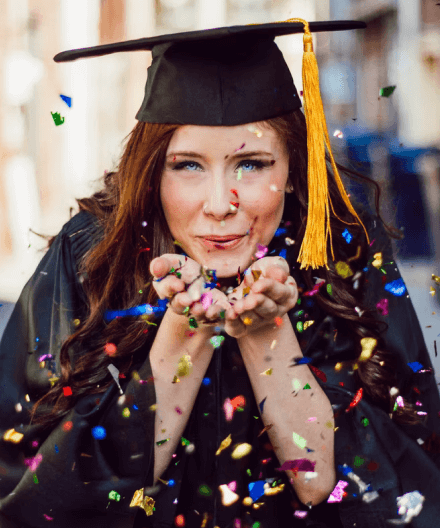 5 Facts About EPOC Environmental Scholarship Fund
Connecticut residents only
Applicants must be residents of Connecticut.
Membership replaces residency requirement occasionally
If applicants are not members of EPOC then they must have an immediate family member (spouse or child) of an EPOC member, in good standing, is required.
Financial need is not required
Applicants do not need to provide any financial information for this scholarship.
Part-time students are eligible
Part-time as well as full-time students are eligible to apply.
About the program
The scholarship program was established more than 20 years ago.