California Farm Bureau Scholarships
$1,500–$2,750
Award Amount
2/1/2023
Submission Deadline
Explore Similar Scholarships
College Major:
Location:
The California Farm Bureau Foundation, CFBF, was formed in October 1919 to assist students in the agricultural industry to scale through college. With its headquarters in California, CFBF has maintained a reputation for innovative programs aimed at providing the best possible services to farmers and rural residents.
CFBF is currently headed by Jamie Johansson who is the president. The foundation offers lots of scholarships for people, one of which is the California Farm Bureau Scholarship.
This scholarship is for residents of California who are undergraduates pursuing a degree in the agricultural industry. This award is used for tuition and other related expenses. Some of the majors include Agriculture, General, Agricultural Business and Management, Agricultural Mechanization, Agricultural Production Operations, and more.
Key Information of California Farm Bureau Scholarships
Study Details
Area of Study
Agriculture
Country of Study
United States
Scholarship Details
Intended Level of Study
Undergraduate
Award Amount
$1,500–$2,750
California Farm Bureau Scholarships Timeline
December 15, 2022
Application Opening Date
Applications usually open in early December. Check the website for the accurate time.
February 1, 2023
Submission Deadline
The deadline for applications is around the beginning of February. Check the website for accurate time intervals.
Scholarship Eligibility
To be eligible to apply, applicants must meet the following criteria.
Eligible Grade: All
Maximum Age: Any
Required GPA: 3
Geographic Eligibility: California
Gender: Any
Race/Ethnicity: Any
Application Requirements
Here's what you need to submits besides your application.
How to ace the California Farm Bureau Scholarships
1
Showcase your leadership strengths
In your application, you will be asked to list your volunteering experiences and the work experience you had in the last four years. Endeavor to showcase your love for community service in your application to stand out.
2
Have a solid recommendation letter
A major part of your application is the two recommendation letters that you will provide. Endeavor that the letters talk about your commitment to the agricultural field, your character, and your dedication.
3
Be a collegiate member of CFBF
The scholarship requires all applicants to be collegiate members of the California Farm Bureau Scholarship. Ensure you register as a member before you apply for the scholarship.
4
Have a solid academic record
The scholarship requires that all applicants have an excellent academic record before they apply. They specifically mandate a minimum grade point of 3.0 from a reputable high school.
How the California Farm Bureau Scholarships is Judged
The scholarship is awarded every year based on academic achievement, career aspirations, extracurricular activities, leadership skills, and a commitment to study agriculture in college.
Why We Love the California Farm Bureau Scholarships
There are over 20 eligible majors
The scholarship accepts over 20 eligible majors all in the field of agriculture.
Invitation to attend their annual meeting
As a student member, you have a chance to attend their annual meeting coming up in Monterey in December 2022.
Join a global alumni organization
The foundation has a huge alumni association all over California which you will be a member of.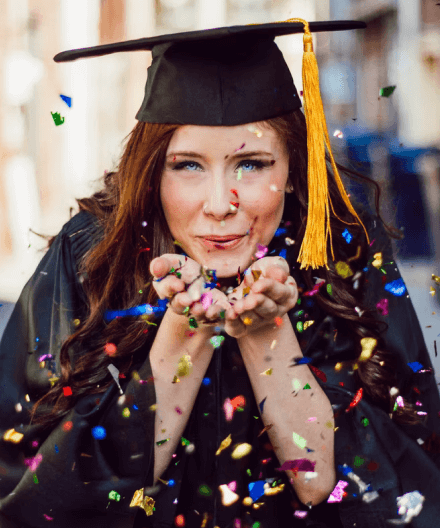 5 Facts About the California Farm Bureau Scholarship
There will be an interview for applicants
During spring, the foundation will schedule an interview for all the scholarship applicants to attend as part of the process.
The Foundation has other scholarships
The Foundation has the Rustici Livestock Scholarship, Curt and Joan Scholarship, Carolyn Richardson Scholarship, and many more which you can still apply for.
The scholarship is not renewable
The scholarship fund is only paid once as applicants need not apply again.
There is a time interval for recommendations
All the letters of recommendation must be dated within the last three months for them to be accepted by the foundation.
The essay limit is 500 words
As part of the application prices, all applicants are required to submit an essay of 500 words detailing an important education or personal experience.