CalFlowers Scholarship
5/1/2023
Submission Deadline
Explore Similar Scholarships
College Major:
Location:
Grade Level:
The CalFlowers Scholarship is a merit-based program for undergraduate students planning a career in floriculture. The program is for students who are California residents, studying at an accredited institution within the state and outside, with a preference for the former.
The California Association of Flower Growers & Shippers (CalFlowers) is a floral trade association formed in 1941. Today, it is one of the largest associations with a presence in 47 U.S. states. The scholarship is offered through the American Floral Endowment, which offers various scholarships and awards annually to support students of floriculture.
The scholarship is open to students currently studying for an agricultural degree or who have working experience in floriculture. The applicants need to submit two letters of recommendation, a résumé and a transcript to be considered. The minimum GPA required to apply is 3.0 (on a scale of 4.0).
Key Information of CalFlowers Scholarship
Study Details
Country of Study
United States
Scholarship Details
Intended Level of Study
Undergraduate
CalFlowers Scholarship Timeline
May 2, 2022
Application Opening Date
The applications open on May 2 annually.
May 1, 2023
Submission Deadline
The last date to apply is May 1.
July 1, 2023
Submission Deadline
The award recipients will be announced on July 1.
Scholarship Eligibility
To be eligible to apply, applicants must meet the following criteria.
Eligible Grade: Undergraduate
Maximum Age: Any
Required GPA: 3
Geographic Eligibility: California
Gender: Any
Race/Ethnicity: Any
Application Requirements
Here's what you need to submits besides your application.
Grade transcript
Recommendation letters
How to ace the CalFlowers Scholarship
1
Show commitment towards floriculture
The scholarship focuses on students committed to pursuing a career in floriculture. If you are not enrolled in an agricultural program, share details of employment or internship related to floriculture.
2
Provide all the documents listed
Missing out on any document will lead to the application getting ignored. Make sure you provide your résumé, transcript, and two recommendation letters.
3
Apply early
By applying early, you will be able to get more attention and also avoid the risk of missing the deadline.
4
Stay in line with formatting requirements
The selection panel accepts documents only in PDF format. Make sure you follow the instructions.
How the CalFlowers Scholarship is Judged
The students are judged based on their academic record and working experience. Candidates enrolled in a non-agricultural program must provide details of meaningful work in floriculture, either in employment or internship to be considered. Residents of California studying outside the state are also eligible, but preference will be given to candidates enrolled in an accredited institution in California.
Why We Love the CalFlowers Scholarship
Supports students interested in floriculture
The scholarship helps students who aspire to build a career in floriculture.
Allows students to apply for multiple scholarships
Interested students can apply for up to six AFE scholarships at once.
Also considers California residents studying elsewhere
Residents of California studying outside the state can also apply for the scholarship.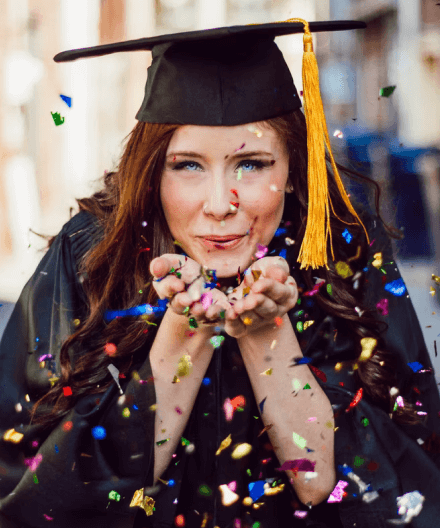 5 Facts About the CalFlowers Scholarship
CalFlowers was founded in 1941
The California Association of Flower Growers & Shippers (CalFlowers) was established in 1941.
One of the largest floral trade associations
CalFlowers is a leading trade association supporting growers, shipping companies, and other entities in the floral supply business.
It has a nationwide presence
The organization started in California and currently has a presence in 47 US states.
The program is administered by AFE
The scholarship is administered by the American Floral Endowment, an organization that supports students in floriculture and horticulture.
AFE offers a variety of scholarships annually
The organization offers more than 30 scholarships annually to students in the US and Canada.