Oracle Developer Scholars Program
4/29/2023
Submission Deadline
Explore Similar Scholarships
In partnership with Oracle Corporation, UNCF established the Oracle Developer Scholars Program over 20 years ago to help create a diverse pipeline of college-educated professionals poised to assume careers in software development and computer engineering.
The Oracle Corporation offers 25 available scholarships valued at $10,000 per recipient annually to college sophomores and college seniors from underrepresented communities undertaking undergraduate study in various computer-related fields at any accredited university across the United States.
The Oracle Developers Scholars Program seeks to identify students to serve as technical development interns during the summer, thereby allowing applicants to launch their careers with a world-class internship experience coupled with scholarship funding.
Key Information of Oracle Developer Scholars Program
Study Details
Area of Study
Computer Engineering
Computer Science
Software Engineering
Country of Study
United States
Scholarship Details
Intended Level of Study
Undergraduate
Oracle Developer Scholars Program Timeline
November 10, 2022
Application Opening Date
Applications usually open in early November at 12:00 AM EST, so commence compiling scholarship application materials — letter of recommendation, personal statement, résumé, and current transcript.
April 29, 2023
Submission Deadline
Submit scholarship application and supporting material by 11:59 PM EST — check the website for further details as the submission period approaches.
Scholarship Eligibility
To be eligible to apply, applicants must meet the following criteria.
Eligible Grade: College Sophomore – Graduate
Maximum Age: Any
Required GPA: 3
Geographic Eligibility: United States
Gender: Any
Race/Ethnicity: Alaskan Native, Black, Hispanic, Native North American
Application Requirements
Here's what you need to submits besides your application.
Grade transcript
Recommendation letters
How to ace the Oracle Developer Scholars Program
1
Maintain an outstanding academic record
You need to demonstrate outstanding intellect and top-notch academic excellence in your application. Achieving and maintaining a minimum cumulative weighted grade point average of 3.0 or higher out of a 4.0 scale should suffice.
2
Emphasize your career commitment in an essay
The essay component is an essential part of this scholarship, so demonstrate your strong commitment to the computer-related field by drafting a one-page essay in a personal statement format, stating your ambitions, interests, and reasons for opting for an internship opportunity with Oracle. In addition, highlight and discuss any coding experiences either through classwork or paid/unpaid work to optimize your chances.
3
Secure strong letter of recommendation
As early as possible, you should identify one potential recommender and ask them if they would be willing and able to write a strong letter of reference on your behalf. You can source good recommendation letters from an administrator or faculty member who taught you at a fully accredited institution.
4
Create a compelling résumé
It is essential that you provide an up-to-date résumé as part of your online application, highlighting honors, awards, community service, extracurricular activities, education, and work history coupled with examples of paid or unpaid coding experience. You can preview an ideal résumé template to use on the scholarship website.
How the Oracle Developer Scholars Program is Judged
Candidates are assessed based on the merit of a solid personalized essay statement, recommendation letter and resume quality, and at least a GPA of 3.0 out of 4.0. Coding experience is a plus and will be looked upon favorably, with the final decision made by a diverse board of directors. Successful candidates will be offered internships during the summer, and upon completion, interns will be considered for a $10,000 scholarship award.
Why We Love the Oracle Developer Scholars Program
Immersive on-site training
Scholarship recipients receive summer internships training at Oracle's Headquarters in Austin, Texas, Redwood City, California, or Seattle, Washington, working across business areas on high-impact projects, with the opportunity to help create ground-breaking products that solve real-world problems.
Additional program benefits
The foundation covers the scholarship recipient's travel and housing cost to California, Texas, or Washington for the duration of the summer internship program, so expect to experience Oracle's culture of support, learning, and growth.
Opportunity for forging long-lasting relationship
The program allows successful recipients to make friends for life with other intern buddies who are in the same boat based on pairing. You'll get a chance to explore this opportunity through weekly social events like tech talks, volunteering, networking, and happy hours.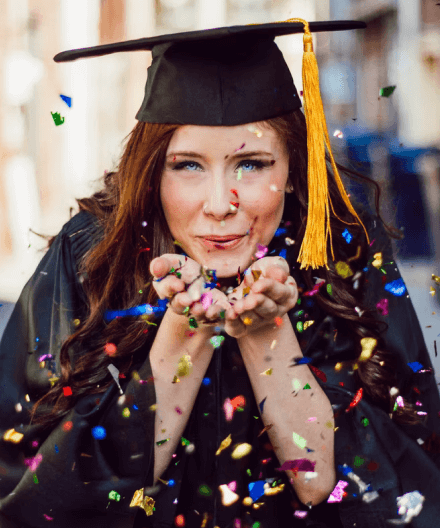 5 Facts About Oracle Developer Scholars Program
Education classification level
You must be at least a full-time sophomore or a junior student enrolled in an accredited four-year college in the United States when filing your application and should have completed three or more computer science courses.
Restricted to United States applicants only
To be eligible, you must be an applicant who is a U.S. Citizen, U.S. national, or a permanent resident in the United States of African American, Hispanic, Alaska Tribe, or Native North American ethnic origin.
Restricted to specific career fields
The scholarship applies to only candidates majoring in computer engineering, computer science, and software engineering with quantifiable experience handling one or more software coding languages.
Internship program expectations
Selected interns may be required to actively develop, design, and optimize software programs for databases, applications, web services, and networks, including code writing, performing testing, and debugging Oracle software.
Fill out all application form sections
Ensure that you respond to and complete all sections of the application form by typing your answers if you intend to be considered — Failure to fill out all required fields leads to outright disqualification.