C.I.P. Scholarship
12/31/2022
Submission Deadline
Explore Similar Scholarships
Location:
Grade Level:
The College is Power Scholarship was started to help students afford college expenses without going bankrupt. Often, due to the high cost of college and university, students have to give up on their education.
The idea behind this scholarship is to provide students with all the necessary tools and information to help them realize their dreams. Any permanent resident of the U.S. aged 17 or older who is currently in college or plans to start college in the coming 12 months can apply for this scholarship.
This scholarship helps students pay for their books, tuition, computers, rooms and bear other expenses related to their college education. It is open to all full-time and part-time students and also to those adults who wish to return to college to complete their education after a hiatus.
Key Information of C.I.P. Scholarship
Study Details
Country of Study
United States
Scholarship Details
Intended Level of Study
Undergraduate
Postgraduate
Doctorate
C.I.P. Scholarship Timeline
January 1, 2022
Application Opening Date
Students can start applying from the first of every year; for more details, check the website.
May 31, 2022
Application Submission Deadline
Students need to fill out the online application form on or before this date.
August 31, 2022
Application Submission Deadline
Students need to fill out the online application form on or before this date.
December 31, 2022
Application Submission Deadline
Students need to fill out the online application form on or before this date.
Scholarship Eligibility
To be eligible to apply, applicants must meet the following criteria.
Eligible Grade: High School Senior – Doctorate
Minimum Age: 17
Required GPA: Any
Geographic Eligibility: United States
Gender: Any
Race/Ethnicity: Any
Application Requirements
Here's what you need to submits besides your application.
How to ace the C.I.P. Scholarship
1
Set your goal first
Jot down the points that make you an able candidate for the scholarship program before you write the online essay, based on which your selection will be done. Whether you are starting college after a break or graduating from school, put your goals in simple words and explain properly why it is important for you. Be both precise and persuasive with your writing.
2
Get your application checked before submission
As this scholarship is highly competitive and given to only one candidate, it is always better to have your application reviewed. This will ensure you have made no punctuation or grammatical errors. You have to display your impeccable writing skill to grab this opportunity.
3
Be extraordinary, by choice
Write about the efforts you have put in to excel in your studies and why pursuing higher education is important for you. Your essay should define who you are, your traits, and the passion that differentiates you from others. Let this essay outline your true personality, dreams, and capabilities.
4
Speak to former scholarship winners
Speaking to former winners will help you have an upper hand. It will help you know more about how this scholarship works.
How the C.I.P. Scholarship is Judged
Candidates are judged based on the 150-word or less write-up that they have to submit on the "What is your primary goal for going to school?" topic while filling in the online scholarship submission form. If any candidate submits multiple applications, only the recent one will be considered.
Why We Love the C.I.P. Scholarship
The scholarship is open to any discipline
U.S.-based candidates from any field of study, from business and marketing to management and culinary arts, can apply for this scholarship.
No upper age limit
A person has to be 17 years or older to be eligible for this scholarship.
No restriction on the type of course
Whether you are enrolled in a full-time or part-time course or you physically attend college or do online classes, you are eligible for this scholarship.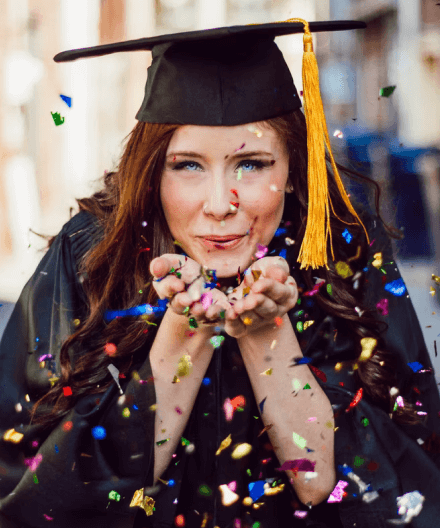 5 Facts about the C.I.P. Scholarship
The scholarship amount is paid directly
Once a candidate is selected, the scholarship amount is directly given to them or the school they have chosen for their future study.
It is given for any level of study
Any U.S. citizen can apply for the College is Power Scholarship to pursue education at undergraduate, postgraduate, or doctorate level.
Scholarship is not based on cumulative GPA
College is Power does not take into account the candidates' cumulative GPA to judge their eligibility for the scholarship program.
College is Power guides you
As you browse College is Power website, you will find several articles on scholarships, and other financial aid programs available for adult students in the U.S. to help them make the right decision.
College is Power helps you find colleges
College is Power has designed a C.I.P. School Search mechanism to help students find the college program that suits them the best.