Make Sense Foundation Educational Scholarship
$1,000–$3,000
Award Amount
5/16/2023
Submission Deadline
Explore Similar Scholarships
Location:
Grade Level:
This scholarship is a program designed by the Make Sense Foundation to support women and children in the pursuit of their academic goals.
This year, a total of five scholarships will be awarded to eligible candidates by the foundation. The winners will be entitled to scholarships valued between $1,000 to $3,000.
Women who are high school graduates or seniors who are intending to further their education are encouraged to apply for this scholarship. Funds may be used to pay for tuition but can cover additional expenses beyond just tuition.
Key Information of Make Sense Foundation Educational Scholarship
Study Details
Country of Study
United States
Scholarship Details
Intended Level of Study
Undergraduate
Award Amount
$1,000–$3,000
Make Sense Foundation Educational Scholarship Timeline
March 1, 2023
Application Opening Date
Applications for this scholarship usually open in March.
May 16, 2023
Submission Deadline
The deadline for applications is usually around mid-May.
June 30, 2023
Award Announcement Date
Recipients of this scholarship will be contacted no later than this date.
Scholarship Eligibility
To be eligible to apply, applicants must meet the following criteria.
Eligible Grade: High School Senior – High School Graduate
Maximum Age: Any
Required GPA: Any
Geographic Eligibility: United States
Gender: Women
Race/Ethnicity: Any
Application Requirements
Here's what you need to submits besides your application.
How to ace the Make Sense Foundation Educational Scholarship
1
Show intention to study at a college
The foundation will need proof that you're planning to enroll in a college during the fall of 2022. Include this in your application.
2
Describe your experience in leadership roles
This will be required in your essay. A good story should sufficiently drive home your leadership capabilities. Be clear and concise in your narration as well.
3
Talk about your career and academic goals
You'll be required to respond to this prompt in your essay. This is where you can impress the selection committee. Let them in on your big dreams and show them how their contributions will orient you on a life–changing path.
4
Make your video compelling
The scholarship board will be looking at many videos, so you need to make yours stand out. Search the web for content on scholarship video formats and add a little bit of creativity to give yourself an edge over other applicants.
How the Make Sense Foundation Educational Scholarship is Judged
The winners of this scholarship will be judged based on their community contributions, academic excellence, life goals, need for financial aid, and the quality of their essay and video submission.
Why We Love the Make Sense Foundation Educational Scholarship
Provides financial aid for women
Due to a lack of financial aid, women are underrepresented in many industries. This scholarship makes it possible for women to achieve their academic dreams and go on to be rockstars in their industry of choice.
A way to give back to communities
The foundation has made it clear that they are on a mission to provide more opportunities for women and children. This is their way of giving back to those in need.
A plus for your résumé
A scholarship award has a way of pushing you ahead of the fold during the hiring process. So this award will impress employers when you're applying for jobs.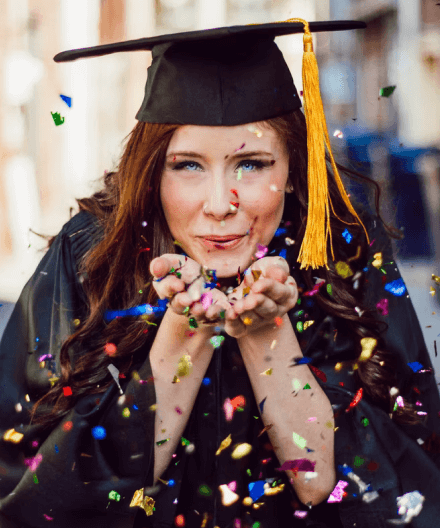 5 Facts about the Make Sense Foundation Scholarship
it's not restricted to tuition only
Funds from this scholarship can be used to pay for any educational fees and expenses and not only the tuition fees.
A brief history of the scholarship program
This scholarship foundation was introduced by Joni Rogers–Kante, the CEO of SeneGence International, announced in May 2015 and the first scholarship was awarded to women starting school in 2016.
It's not available to international students
To be a Make Sense Foundation scholar, you must be a permanent resident of the U.S. and your school of choice must be within the U.S.
Non – discriminatory
The foundation encourages eligible women of all ages, ethnicity, race, sexual orientations, and religion to apply for the scholarship program.
Applications can be In – person
You're free to apply directly at the Make Sense Foundation headquarters (Burnett Mansion) if you don't want to apply online or through the mail.