Review It Scholarship
5/15/2023
Submission Deadline
Explore Similar Scholarships
Location:
Grade Level:
Review It is a scholarship sponsored by Dr. Gabriel and Christine Chiu. The Chiu's are active philanthropists who support various organizations, for example, Cedars Sinai, the American Red Cross, and the Metropolitan Museum of Art. Through Review It, they award a current college or university student in the United States.
Every year, Review It invites applicants for its $1,000 scholarship fund. Candidates are tasked to complete one exercise: review a movie of their choice within a given timeline. Only one winning review is selected for the scholarship's cash prize, which can be used as seen fit by the winner.
The biggest advantage of the Review It scholarship is its flexibility. While the winner does not get additional financial perks beyond the cash prize, the choice of movie to review and how to do the review is left entirely to the candidate. Additionally, there are no restrictions as to how and when the funds can be used, which is a big win for first-year students who have considerable expenses to offset to settle in school.
Key Information of Review It Scholarship
Study Details
Country of Study
United States
Scholarship Details
Intended Level of Study
Undergraduate
Review It Scholarship Timeline
June 2022
Application Opening Date
Applications typically open in June but can change each year.
May 15, 2023
Submission Deadline
The movie review usually needs to be submitted by mid-May.
June 13, 2023
Award Announcement Date
The winner is announced typically six weeks after the submission date on the Review It website.
Scholarship Eligibility
To be eligible to apply, applicants must meet the following criteria.
Eligible Grade: Undergraduate
Maximum Age: Any
Required GPA: 2.5
Geographic Eligibility: Canada, United States
Gender: Any
Race/Ethnicity: Any
Application Requirements
Here's what you need to submits besides your application.
How to ace the Review It Scholarship
1
Choose a movie that interests you
Select the movie to review carefully. One of the best ways to approach this task is to choose a movie on a topic that is of significant interest to you. This strategy is important as it will help you to write a review that is both comprehensive and factual.
2
Watch the movie several times
It is hard to write a comprehensive movie review if you are not familiar with the plot, characters, themes, and settings. Therefore, watch the movie more than once to get all the details you need. It is important to take notes and timestamps of important events for citing in your essay later.
3
Research your movie and its themes
Simply watching the movie is not enough to get all the information regarding its characters, directors, and the themes it tackles. Therefore, research the movie thoroughly to get additional facts to support your review.
4
Structure your review well
Your review should be well-structured to make it readable and easy to follow. As in a typical essay, ensure that you have an introduction, body, and conclusion sections. Importantly, your introduction should also include a thesis statement that communicates the essence of your review.
How the Review It Scholarship is Judged
Applicants are judged based on the strength of their movie reviews. A winning review is, therefore, one that is well-structured, -researched, and -written. Review It's seven-step guide on how to write a good movie review, which can be found on the application page of the website, offers additional pointers on what the selection board will be looking out for in an essay.
Why We Love the Review It Scholarship
Freedom in the application
Review It allows applicants to exercise their freedom in selecting a movie to write about as well as how to structure the review. One is, therefore, free to express themselves as long as the result is a clear and comprehensive review.
Easy application process
The application process is not complicated and can be completed quickly.
A chance to hone your writing skills
Review It applicants are expected to submit a review of not more than 1,000 words. Writing this essay is an opportunity for candidates to develop their writing skills, which is an important skill for every college student.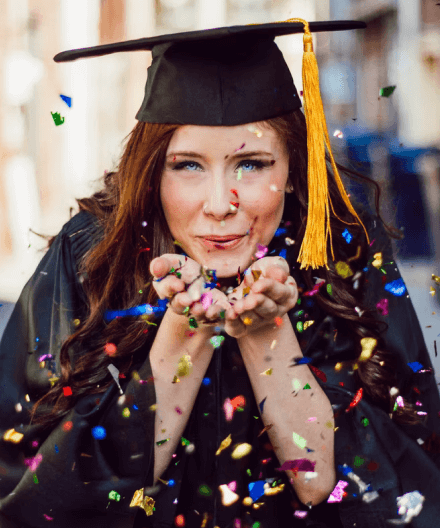 5 Facts About Review It Scholarship
They have outstanding sponsors
Review It is sponsored by Dr. Gabriel Chiu and Christine Chiu, who are outstanding individuals with impressive professional and academic credentials.
It's a lesson on philanthropy
The Review It scholarship is a case study on how individuals can invest their resources in ensuring the success of others.
Open to U.S. and Canadian applicants
While applicants have to pursue their college or university education in the United States, they can come from both the United States and Canada.
Recipients study any subject
Review It does not restrict scholars to study particular subjects at college or university level and, thus, applicants can be enrolled in any program.
All scholarship winners since 2016 are female
Review It accepts applications from all individuals regardless of their sexual orientation and it is interesting to note that all winners since 2016 are female.