Blacks at Microsoft Scholarships
$2,500–$20,000
Award Amount
3/15/2023
Submission Deadline
Explore Similar Scholarships
Blacks at Microsoft Scholarships is a Microsoft-sponsored scholarship. It aspires to make college and a career in technology more accessible to Black and African American youth.
The scholarship committee awards 45 scholarships to high school students each year. Four students receive $5,000 each year as a renewable scholarship for four years. The other forty-one scholarships are worth $2,500 one-time awards.
The scholarship is only open to high school seniors who are intending to pursue a bachelor's degree in subjects such as computer science, engineering, finance, and even marketing.
Key Information of Blacks at Microsoft Scholarships
Study Details
Area of Study
Business Administration
Computer Information Systems
Computer Science
Engineering
Finance
Marketing
Technology
Country of Study
United States
Scholarship Details
Intended Level of Study
Undergraduate
Award Amount
$2,500–$20,000
Blacks at Microsoft Scholarships Timeline
January 1, 2023
Application Open Date
The call for application is made on this date
March 15, 2023
Application Submission Deadline
Application for the scholarship officially closes on this day.
April 2023
Award Announcement Date
Winners of the award are announced around April. Check the website close to the date for confirmation.
Scholarship Eligibility
To be eligible to apply, applicants must meet the following criteria.
Eligible Grade: High School Senior – High School Graduate
Maximum Age: Any
Required GPA: 3.3
Geographic Eligibility: United States
Gender: Any
Race/Ethnicity: African, Black, Ethiopian
Application Requirements
Here's what you need to submits besides your application.
Essay
Financial Information
Grade transcript
Present Work Experiences
How to ace the Blacks at Microsoft Scholarships
1
Be strategic in choosing your referees
Many do not know this, but choosing any teacher as your referee can hurt your application. We advise that you choose referees who are very familiar with you and attest to your qualifications.
2
Personalize your résumé
Some students make use of the same résumé for all their applications. We advise you to personalize your résumé for each application, especially this one, by aligning your experience with the scholarship requirements. Mention only experiences relevant to the scholarship.
3
Engage past winners or other scholars
It is best to engage past winners or other scholarship winners. Their experience might prove helpful. You can do this through LinkedIn.
4
Start your application process early
We advise you to start your application early enough to allow you to dot your i's and cross your t's. The early application gives your referee enough time to write a good recommendation, and you avoid a last-minute rush.
How the Blacks at Microsoft Scholarships is Judged
The scholarship awarding body believes the ideal candidate must demonstrate a passion for technology and display excellent leadership skills at school or in the community. Also, have a cumulative grade point of 3.30 or higher as proof of their strong academic background, and require financial assistance to attend college.
Why We Love the Blacks at Microsoft Scholarships
There is a renewable scholarship
The BAM scholarship is renewable for four years of college study. It is a generous offer as it funds the student all through college.
It's for underrepresented minorities
The scholarship is targeted toward students of African descent in the United States (for example, African American, African, Ethiopian, and so on.
it offers support to many applicants
The awarding body offers a total of 45 scholarships, which compared to scholarships, is quite a considerable number.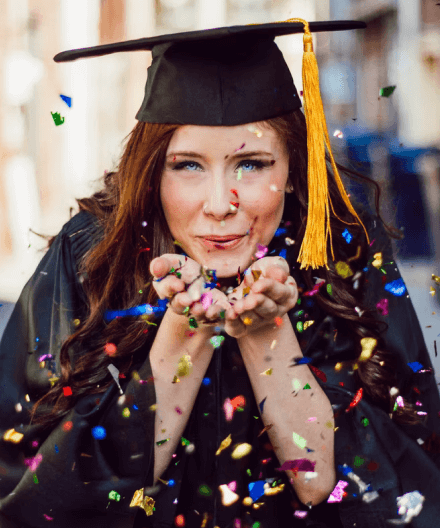 5 Facts About the Blacks at Microsoft Scholarships
Sponsored by members of Blacks at Microsoft
Members of the BAM (Blacks at Microsoft) organization fund and administer BAM Scholarships.
Only high school seniors are eligible
Those currently enrolled in a college degree are not eligible to apply.
Students from all U.S. states are eligible
Previously, the scholarship was only open to students from Seattle, but that has changed and students from all U.S. states are eligible to apply.
Winners are considered for internships
BAM Scholarship recipients will be automatically considered for Microsoft high-school internships, an extra reward for BAM scholarship winners.
Limited renewable scholarship
Of the forty-five (45) scholarships awarded yearly, only four (4) are renewable awards of $5,000.