CREW Network Scholarship
4/15/2023
Submission Deadline
Explore Similar Scholarships
College Major:
Location:
Grade Level:
The CREW Network Foundation is an organization focused on helping women to excel in the commercial real estate industry. Every year, they award 30 women who are full-time junior, senior, or graduate students in the field with a college scholarship.
This scholarship goes beyond just prize money. Its benefits include $5,000 (or the Canadian dollar equivalent) for tuition and textbooks, a paid internship opportunity, a CREW Network membership, registration to a convention in Chicago, and a travel stipend for expenses related to the convention. You can also take part in mentoring with a senior in the field for six months.
Since this organization is focused on women's excellence, you need to identify as female to apply. Other than that, you must have a 3.0 G.P.A. out of 4.0, be a U.S. or Canadian citizen and you must not have been awarded this scholarship previously.
Key Information of CREW Network Scholarship
Study Details
Area of Study
Accounting
Architecture
Construction Management
Education
Engineering
Environmental Science
Finance
Insurance
Interior Design
Law
Real Estate
Scholarship Details
Intended Level of Study
Undergraduate
Postgraduate
CREW Network Scholarship Timeline
January 3, 2023
Application Open Date
Candidates can start applying for the scholarship.
April 15, 2023
Submission Deadline
You can apply up to this date.
July 2023
Award Announcement Date
The winners of the scholarship will be announced.
Scholarship Eligibility
To be eligible to apply, applicants must meet the following criteria.
Eligible Grade: College Junior – Postgraduate
Maximum Age: Any
Required GPA: 3
Geographic Eligibility: Canada, United States
Gender: Women
Race/Ethnicity: Any
Application Requirements
Here's what you need to submits besides your application.
Grade transcript
Present Work Experiences
Recommendation letters
How to ace the CREW Network Scholarship
1
Commit to the field
In order to be awarded this scholarship, the board considers if the applicant is truly committed to working in this field, so try to prove that you are. It can be done through your dedication to your studies or to previous work.
2
Demonstrate your work experience
It doesn't have to be paid professional experience. Since you have to be a full-time student to apply, you can do some voluntary work in order to bolster your resumé. Anything is better than having no experience at all.
3
Focus on your grades
Your G.P.A. is not the only thing the institution looks out for, they also analyze your grade transcript. Try to show some consistency in terms of your results.
4
Look for good references
Since you need a recommendation letter, get a good reference to write it. You can choose someone who works in the field or a teacher with a good reputation — try to get someone who knows you and how dedicated you are.
How the CREW Network Scholarship is Judged
The committee is looking for people who actually want a future in the field and are dedicated to making this happen. The applicant also has to be someone with interests apart from the business, meaning that extracurricular activities are important. Work experience is also crucial, be it paid or volunteer work.
Why We Love the CREW Network Scholarship
The organization is focused on women
In the world we live in, it's rare to see an organization whose main goal is to give women space in male-dominated industries. Not only do they support women who already work in the field, but they help women who are still studying, giving them more opportunities.
A membership with benefits
The membership has a number of benefits, along with all the other perks that the scholarship provides. The main benefit is the work and leadership opportunities that are offered.
Students from any accredited university welcome
The applicant has to be enrolled in an accredited university, which means that students from over 1,500 universities are welcome to apply.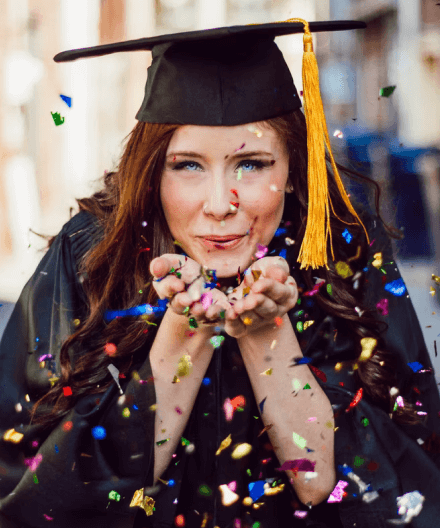 5 Facts About CREW Network Foundation
Winners from all over
Past recipients of the scholarship have come from most U.S. states as well as from some parts of Canada.
Hall of Fame
Recently created, the CREW Network Foundation Hall of Fame recognizes CREW Network chapters that have donated to and supported the Linda Hollemon Scholarship Endowment, which can be good for those who are looking to participate in the network long-term.
Since 2008
The Foundation has been helping women from all over the U.S. to become great professionals for 14 years now.
Past awards
To date, the organization has awarded 196 dedicated students with a total of $1,147,500.
Present in three countries
CREW is present in three major English-speaking countries: the United States, Canada, and the United Kingdom.