Voice of Democracy Scholarship Competition
$1,000–$30,000
Award Amount
10/31/2022
Submission Deadline
Explore Similar Scholarships
Location:
Grade Level:
The Voice of Democracy Scholarship Program is sponsored by the Veterans of Foreign Wars of the United States, a nonprofit veterans service organization comprising qualified veterans and military service members from the active, guard, and reserve forces.
The national winner receives a prize of $30,000 from the scholarship. Other national scholarships vary from $1,000 to $16,000, with a minimum of $1,000 awarded to the first place recipient from each VFW Department (state).
The scholarship is paid to the recipient's American university, college, or vocational/technical institution. Students must submit a recording of their audio essay, as well as a typed essay, that answers the provided prompt.
Key Information of Voice of Democracy Scholarship Competition
Study Details
Country of Study
United States
Scholarship Details
Intended Level of Study
Undergraduate
Vocational/Technical School
Award Amount
$1,000–$30,000
Voice of Democracy Scholarship Competition Timeline
April 2022
Application Open Date
The scholarship usually opens for application around this month.
October 31, 2022
Submission Deadline
The application closes at midnight on October 31.
April 2023
Award Announcement Day
Winners of the contest are announced just before the cycle opens.
Scholarship Eligibility
To be eligible to apply, applicants must meet the following criteria.
Eligible Grade: High School Freshman – High School Senior
Maximum Age: 20
Required GPA: 3
Geographic Eligibility: United States
Gender: Any
Race/Ethnicity:
Application Requirements
Here's what you need to submits besides your application.
Oration
Video Submission
Essay
Recommendation letters
How to ace the Voice of Democracy Scholarship Competition
1
Listen to past winners' essays
We advise you to listen to past winners' essays to be enlightened on how they tailored theirs to the year's theme.
2
Be original
We advise that you make your essay unique. Research America's history to find a story that appeals to you and formulate your essay.
3
Stick to the program's theme
Every year, the sponsors change the essay theme. Be sure to get familiar with the year's theme you make your application.
4
Submit a clear audio
Try recording your essay in a noiseless environment devoid of all external sounds. Also, make use of a suitable device that produces good audio quality.
How the Voice of Democracy Scholarship Competition is Judged
Originality is 30 points: the theme should be treated with creativity and human interest. Content is 35 points: Organize your thoughts and communicate them. Develop your theme fully and use transitions to flow from one idea to another. Delivery is 35 points: Speak clearly and authoritatively.
Why We Love the Voice of Democracy Scholarship Competition
Many students benefit from the program
Aside from the national winner, other state winners are selected from every 50 states of the United States and the District of Columbia.
Creative scholarship application
Most scholarship applications require applicants to only write an essay, but the VOD lets you read it out. This way you can have your essay understood and expressed as you would prefer it.
Promotes America's history
The essay promotes Americanism amongst the youths.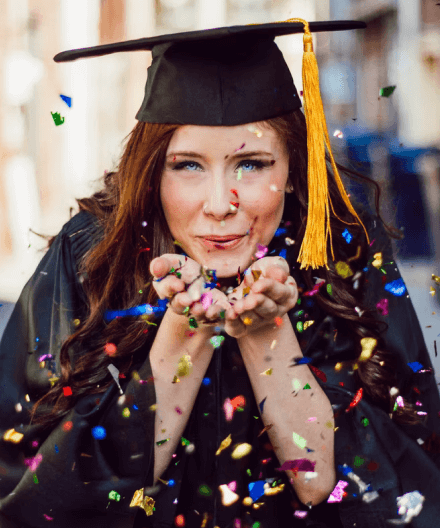 5 Facts About the Voice of Democracy Scholarship Competition
Non-renewable scholarship
The scholarship is a one-time payment made to the recipient's college.
Very competitive scholarship
According to VFW, nearly 64,500 9-12 grade students from across the country join each year to win their share of the program's more than $2 million in educational grants and incentives.
Sponsors other scholarships
The Veterans of Foreign Wars sponsors other scholarship programs aside from the Voice of America Essay Competition.
For United States citizens
The scholarship is set aside for United States citizens only with no exception.
Open to students from 9th–12th
The Voice of Democracy scholarship is only open to students who are enrolled in high school.