ARRL Rocky Mountain Scholarship Program
12/31/2022
Submission Deadline
Explore Similar Scholarships
Location:
Grade Level:
The ARRL Foundation was formed by Amateur Radio to help individuals further their education in any course of study within the United States of America. The scholarship program is for citizens of the United States, residing in New Mexico, Utah, Colorado, or Wyoming.
Applicants are required to submit their application, grade transcripts, their resumes, and recommendation letters. The scholarship award ranges from $500 to $25000 subject to the judging committee.
Winners of the scholarship award are informed via email. The scholarship awards are emailed to the recipient's school directly.
Key Information of ARRL Rocky Mountain Scholarship Program
Study Details
Country of Study
United States
Scholarship Details
Intended Level of Study
Undergraduate
Award Amount
$500–$25,000
ARRL Rocky Mountain Scholarship Program Timeline
October 2022
Application Opening Date
The application opens on October 1.
December 31, 2022
Submission Deadline
The submission deadline is on December 31.
Scholarship Eligibility
To be eligible to apply, applicants must meet the following criteria.
Eligible Grade: High School Senior – Undergraduate
Maximum Age: Any
Required GPA: Any
Geographic Eligibility: New Mexico, Utah, Colorado, Wyoming
Gender: Any
Race/Ethnicity:
Application Requirements
Here's what you need to submits besides your application.
Grade transcript
Recommendation letters
Present Work Experiences
Short Answers
How to ace the ARRL Rocky Mountain Scholarship Program
1
Start the application process right away
You should start the application process as soon as possible. This will allow you enough time to acquire all necessary documents, contact your referees or recommenders, and complete all forms. Have everything organized and planned to avoid any last-minute complications.
2
Create a concise résumé
Résumés are important to your application. So have your concise and to the point. Add all necessary information about you, your academic accomplishments, your extracurricular activities, and your community service, along with any honors or certificates you were awarded. It is crucial to highlight your skills.
3
Keep your grades up
This scholarship program is merit-based therefore only those with a high GPA have better chances of winning. So work hard on keeping your grades up and maintaining your GPA. Grades will be an indicator of how dedicated and serious you are.
4
Choice of references and early notifications
Your references or recommenders must be those who know you well enough to be willing to speak to your abilities and demonstrate why you make the perfect candidate for this scholarship. So, choose them wisely. Also, contact them and send them the required forms very early on to allow them enough time to complete them.
How the ARRL Rocky Mountain Scholarship Program is Judged
Scholarships are judged based on a well-prepared recommendation letter, work experience, and academic achievements.
Why We Love the ARRL Rocky Mountain Scholarship Program
Supports the growth of amateur radio worldwide
The ARRL Foundation supports the progress and growth of amateur radio worldwide, encouraging students to complete their education and earn higher education degrees.
Membership benefits
Winners of the award become members of the ARRL. Members benefit a lot from the ARRL Foundation including educational seminars and others. It may also open up doors for career development.
No discrimination
The program is open to all residents of New Mexico, Utah, Colorado, and Wyoming. It supports equality and has no discrimination against gender, race, ethnicity, religion, etc.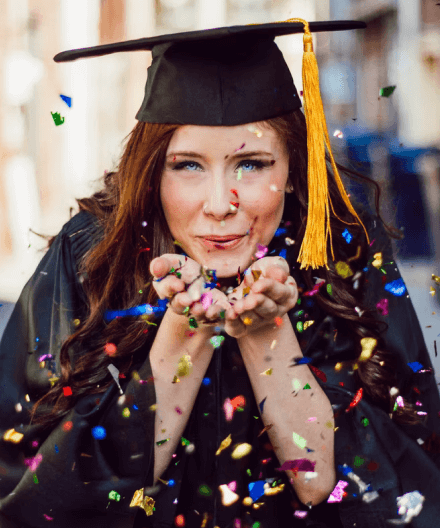 5 Facts About ARRL
ARRL Scholarship Program
The ARRL Scholarship Program was established in 1973 by ARRL The National Association for Amateur Radio.
Employment opportunities
ARRL is an indistinguishable opportunity employer.
Founded in 1914
ARRL was founded in 1914 by Hiram Percy Maxim as the American Radio Relay League.
ARRL is public service
ARRL volunteers Amateur Radio operators to render services to the public services when needed.
Advertising opportunities
ARRL also serves as a platform for businesses and companies who want their message or ads passed across to other active hams.