Jerry Wheeler Scholarship
$2,000–$2,700
Award Amount
4/19/2023
Submission Deadline
Explore Similar Scholarships
College Major:
Location:
Grade Level:
The Jerry Wheeler scholarship was founded in 1992 by Jerry Wheeler, the executive director of the South Dakota Retailers Association. Annually, the number of prizes offered by the program varies, as does the amount of each prize. Usually, five scholarships are offered, whose values range between $2,000 and $2,700.
The application process takes only five steps and is clearly specified in the format offered by the scholarship organization. It consists of: completely filling out the application form; submitting a recent copy of academic grades; obtaining two letters of recommendation; writing an essay or video in which the applicant talks about their personal and professional goals, any challenges they have faced, and their accomplishments. Finally, candidates just need to send all the required documents.
Although the scholarship is aimed at students, who have already completed a minimum of 24 credits in a professional program, high school students who have not graduated can also be candidates if they have this experience in technical programs.
Key Information of Jerry Wheeler Scholarship
Study Details
Country of Study
United States
Scholarship Details
Intended Level of Study
Undergraduate
Vocational/Technical School
Award Amount
$2,000–$2,700
Jerry Wheeler Scholarship Timeline
February 2023
Application Opening Date
Applications open on February 20.
April 2023
Submission Deadline
The submission deadline is on April 19.
July 2023
Awards Announcement Date
All applicants will be notified about the scholarship decisions.
Scholarship Eligibility
To be eligible to apply, applicants must meet the following criteria.
Eligible Grade: High School Graduate – Undergraduate
Maximum Age: Any
Required GPA: Any
Geographic Eligibility: South Dakota
Gender: Any
Race/Ethnicity: Any
Application Requirements
Here's what you need to submits besides your application.
Financial Information
Grade transcript
Present Work Experiences
Essay
Video Submission
Recommendation letters
How to ace the Jerry Wheeler Scholarship
1
Check technical specifications
One of the most important sections of the application is the making of a video or essay. For this, it is important to follow the indications regarding the formats. For example, the video should be no longer than five minutes and the essay should be no longer than 400 words per section.
2
Deliver everything as requested
To apply, applicants must send two letters of reference. However, one important thing to note is that one of the letters of recommendation must be specifically written by a person who runs or owns a business.
3
Show your professional interest
For the South Dakota Retailers Association Scholarship program, it is important that the winners have the desire to become professionals in a discipline related to retail. Therefore, you have to be very specific when mentioning the career of your interest.
4
Make sure you have the documents
Before submitting the application form, check the list of requirements to make sure that no documents or files are missing. If you do this in time, you will have the opportunity to correct data or refine details before the deadline.
How the Jerry Wheeler Scholarship is Judged
Applications will be judged primarily based on the goals and interests that each student expresses in the submitted essay or video. In addition, school information will be reviewed.
Why We Love the Jerry Wheeler Scholarship
The chance to be chosen again
One of the best things about the Jerry Wheeler Scholarship is that previous scholarship recipients may reapply for other support.
Scholarship requirements are flexible
Scholarship recipients must be graduates of a South Dakota high school, have a South Dakota GED, or plan to attend a college in South Dakota. Nevertheless, they may continue their higher education in other states.
The field of retail is very broad
The possibilities of careers related to retail are very wide. There is an extensive list offered by the scholarship program from which the applicant can choose. However, it is clear that they are not the only alternatives, and the student can propose others if he thinks they fit the conditions of the scholarship.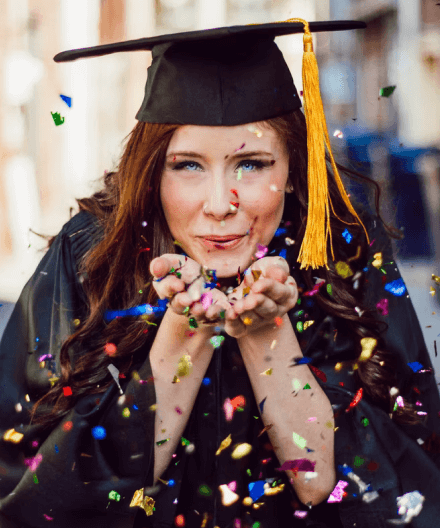 5 Facts about the SDRA Scholarship program
Online degrees are acceptable
Students enrolled in an online degree program from a qualifying school are acceptable.
The program has 263 beneficiaries
Since its creation in 1992, the association that offers this scholarship has invested $192,200 in support for university students.
The association was founded by nine people
In 1897, nine leaders spoke out to call a convention in which 85 members met and established the goals of the association.
There are other facilities
In addition to the scholarship, the association offers other services and opportunities for students interested in training in retail areas. Among them, it offers courses, webinars, training, etc.
Being part of a community
Students from South Dakota, specifically, can participate annually in various events offered by the SDRA, and being a scholar also means being part of a united community.