APSA Minority Fellowship Program
4/30/2023
Submission Deadline
Explore Similar Scholarships
The American Political Science Association (APSA) is the main professional organization focused on political sciences, currently serving over 100 countries. They offer a number of resources on their website, aside from opportunities for professional development. One of those opportunities is the Diversity Fellowship Program.
With over 50 years of existence, the program offers a scholarship worth $5,000 to students who want to pursue a doctorate degree in political science. This scholarship offers the prize over the course of two years.
Since it is a diversity scholarship, one of the main eligibility criteria is that an applicant is from an underrepresented racial or ethnic group. The following groups are considered for this scholarship: African Americans, Asian Pacific Americans, Latinos/as, American Indians or Alaska Natives, and Native Hawaiians.
Key Information of APSA Minority Fellowship Program
Study Details
Area of Study
Political Science
Country of Study
United States
Scholarship Details
Intended Level of Study
Doctorate
APSA Minority Fellowship Program Timeline
January 2023
Application Opening Date
Applications open on January 1.
April 2023
Submission Deadline
The submission deadline is on April 30.
Scholarship Eligibility
To be eligible to apply, applicants must meet the following criteria.
Eligible Grade: Graduate
Maximum Age: Any
Required GPA: Any
Geographic Eligibility: United States
Gender: Any
Race/Ethnicity: Alaskan Native, Asian American, Black, Hispanic, Native American, Native Hawaiian, Pacific Islander
Application Requirements
Here's what you need to submits besides your application.
Essay
Grade transcript
Recommendation letters
How to ace the APSA Minority Fellowship Program
1
Choice of references and early notifications
Your references or recommenders must be those who know you well enough to be willing to speak to your abilities and demonstrate why you make the perfect candidate for this scholarship. So, choose them wisely. Also, contact them and send them the required forms very early on to allow them enough time to complete them.
2
Be interested in teaching
Seeking a doctorate or an academic career requires one to have a passion for teaching. Judges of this program will be looking for those who possess an interest in teaching.
3
Have experience
In the online application form, you need to demonstrate your skills and abilities. Applicants with work experience make better candidates. You need to add any internships, jobs, and extracurricular and community activities you have participated in.
4
Find a good Ph.D. program
If you're applying for this scholarship, you are still not part of a doctorate program, so find a good one to join.
How the APSA Minority Fellowship Program is Judged
The selection is based on their interest in teaching and their potential for research, most of all. However, past experiences may also be valuable.
Why We Love the APSA Minority Fellowship Program
No essay
You don't have to write an essay for the selection process.
GRE scores not required
While still important for other programs, for this scholarship these scores are not required.
A way of celebrating diversity
By creating this scholarship, APSA gives more opportunities to underrepresented groups and celebrates diversity.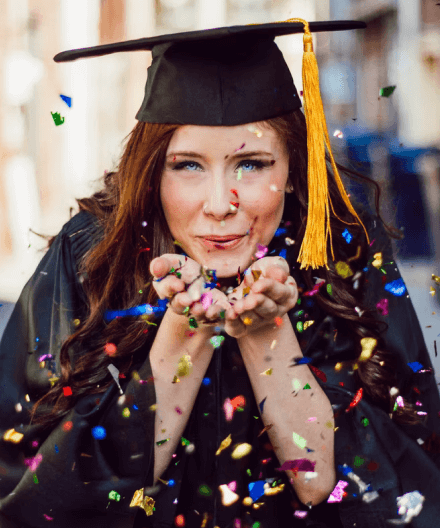 5 Facts About Diversity Fellowship Program
They offer a travel grant
APSA offers the fellows a travel grant to take part in their annual event.
Undergone a few name changes
The program used to be called the Minority Fellowship Program.
Special spring cycle award
There is a selection for the spring cycle, which awards students with a one-time $2,000 award.
Events and publications
APSA's website has a lot of resources, including event dates and publications.
Established in 1969
The fellowship was created over 50 years ago, originally named Black Graduate Student Fellowship.