Answering Legal Law Scholarship
11/30/2022
Submission Deadline
Explore Similar Scholarships
College Major:
Location:
Grade Level:
Answering Legal offers an annual award called the Future Attorneys of America Scholarship (FAAS) to students pursuing a law degree in the U.S. Only students enrolled or accepted to an accredited law school can apply for the scholarship. The successful candidate will receive a scholarship worth $5,000.
Answering Legal offers professional answering services to law firms in the United States. Based in New York, the company has been serving law firms of all sizes since its inception in 2013. The scholarship offered by Answering Legal aims to find and support the best talent in the country in the field of law.
Future Attorneys of America Scholarship is a merit-based program that selects the awardees based on their academic performance and essay submission. The minimum GPA to apply for the scholarship is 3.5 (on a scale of 4).
Key Information of Answering Legal Law Scholarship
Study Details
Country of Study
United States
Scholarship Details
Intended Level of Study
Postgraduate
Answering Legal Law Scholarship Timeline
January 10, 2022
Application Opening Date
The applications for the scholarship usually open in January.
November 30, 2022
Submission Deadline
Interested students can submit their applications by the end of November.
December 2022 — January 2023
Award Announcement
The award will be announced in December or early January of the next year.
Scholarship Eligibility
To be eligible to apply, applicants must meet the following criteria.
Eligible Grade: Graduate – Postgraduate
Maximum Age: Any
Required GPA: 3.5
Geographic Eligibility: United States
Gender: Any
Race/Ethnicity:
Application Requirements
Here's what you need to submits besides your application.
How to ace the Answering Legal Law Scholarship
1
Maintain top grades
Try to stay well ahead of the minimum requirement of a 3.50 GPA. This will improve your chances of selection.
2
Select the question wisely
Research the given essay questions, and select the one on which you can create the best essay. Don't simply go for the one that sounds the easiest.
3
Take help in selection and formulation
Take help from a senior or professional in selecting the essay subject and also in formulating important arguments.
4
Get feedback and improve
Show your draft to your fellow students, teachers, and parents to know if they like it. Find areas of improvement and work on them before submission.
How the Answering Legal Law Scholarship is Judged
Applicants are evaluated on their academic standing and performance. Their essay is also evaluated on the content and strength of their argument.
Why We Love the Answering Legal Law Scholarship
Supporting leaders of the future
The program selects students with the aptitude and ambition to become top law professionals of the future.
For students from all backgrounds
The selection process doesn't consider students' backgrounds or need for financial assistance. The winner is selected purely on merit.
Helps with recognition
Successful candidates get much-needed recognition early in their careers as their names are announced on the website.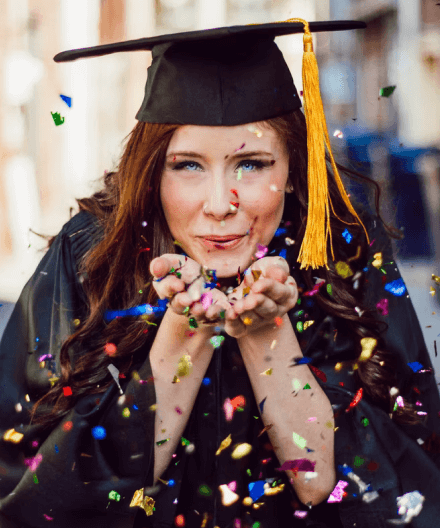 5 Facts About Answering Legal Law Scholarship
The scholarship is offered by a company serving law firms
Answering Legal provides answering services to law firms, so it is highly relevant to the law industry and plays its role in helping students.
Answering Legal was formed in 2013
Founded in 2013, Answering Legal has been serving law firms of all sizes with professional answering support.
The company is based in New York
Answering Legal operates from New York, U.S.
The first scholarship was offered in 2017
The first Future Attorneys of America Scholarship (FAAS) was awarded in 2017.
FAAS helps deserving students annually
Future Attorneys of America Scholarship (FAAS) is an annual program, selecting one student each year.