Funeral Service Foundation Scholarships
$2,500–$5,000
Award Amount
11/1/2022
Submission Deadline
Explore Similar Scholarships
College Major:
Location:
Grade Level:
The Funeral Service Foundation was founded in 1905 as an organization dedicated to the development of the funeral profession. The Foundation's mission is to support current and future funeral and mortuary professionals in improving the quality of care provided to grieving families.
The Funeral Service Foundation Scholarship aims to provide financial assistance to students studying funeral service. There are 51 scholarships ranging from $2,500 to $5,000 and are available to full-time and part-time students enrolled in accredited universities or colleges in the United States and Canada. There is one application for all 51 scholarships.
The Foundation accepts applications from students pursuing a degree in funeral service or mortuary science. The scholarship award is sent directly to the recipient's school, but the funds may be used for tuition, fees, books, and supplies.
Key Information of Funeral Service Foundation Scholarships
Study Details
Area of Study
Funeral Service
Mortuary Science
Scholarship Details
Intended Level of Study
Undergraduate
Award Amount
$2,500–$5,000
Funeral Service Foundation Scholarships Timeline
February 15, 2022
Application process opens
The application process opens in mid-February.
November 1, 2022
Application deadline
The application process closes at the beginning of November.
Scholarship Eligibility
To be eligible to apply, applicants must meet the following criteria.
Eligible Grade: Undergraduate
Maximum Age: Any
Required GPA: Any
Geographic Eligibility: United States, Canada
Gender: Any
Race/Ethnicity:
Application Requirements
Here's what you need to submits besides your application.
Essay
Video Submission
Grade transcript
Faculty endorsement
Recommendation letters
How to ace the Funeral Service Foundation Scholarships
1
Start early and plan your application
You will be required to provide your most recent transcripts, a letter of good standing from a faculty member, a letter of recommendation, a response to a five-question essay, and a short video. We recommend that you start early and plan so that you submit a high-quality application.
2
Be a student of good character
Applicants must provide a letter of good standing from their registrars, bursars, or financial officers, as well as a letter of recommendation from a faculty member. Being a well-behaved student will motivate your school staff to write glowing recommendations for you.
3
Take your time on the essay
Candidates must respond to five questions in their essay, with each response not exceeding 250 words. Do not rush through this process. Instead, take your time carefully answering each question, making sure to say as much as you can while not exceeding the word limit.
4
Record a clear and audible video
You are required to submit a short video of no longer than two minutes. Write out what you plan to say, rehearse and record in a well-lit room with no background noise. Have multiple takes and choose from the best ones. Aim to impress by putting your best foot forward.
How the Funeral Service Foundation Scholarships is Judged
Students pursuing degrees in funeral services are evaluated based on their essay, a two-minute video, and their overall character. Applicants for this scholarship must submit their most recent transcripts, a letter of good conduct from a faculty member, and a letter of good conduct from the registrar or financial office.
Why We Love the Funeral Service Foundation Scholarships
Scholarship can be used for than tuition
The scholarship award may be used for tuition, fees, books, and supplies.
Numerous awards available
The Foundation currently provides 51 scholarship awards and this increases the possibility of an applicant achieving success in the scholarship application process.
Open to part-time students
Full-time and part-time students are equally welcome to apply for the scholarship.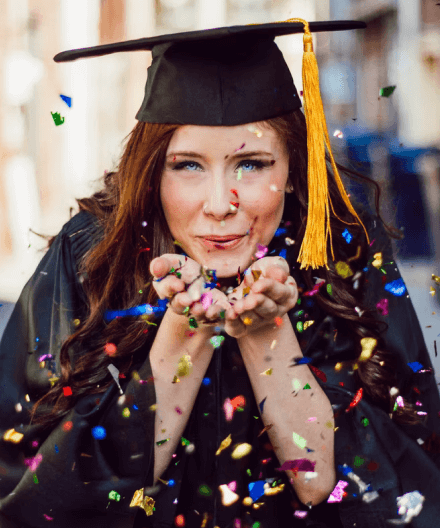 5 Facts About the Funeral Service Foundation Scholarships
Submissions are solely made online
Applications for this scholarship are submitted online only.
Students who haven't begun studies are ineligible
Students who have been enrolled in school but have not yet begun coursework are ineligible to apply.
Previously unsuccessful applicants may reapply
Applicants who previously applied for the scholarship award but were unsuccessful are encouraged to apply along with new applicants.
Scholarship is solely for funeral service students
The Foundation only awards scholarships to students pursuing degrees in funeral service and mortuary science.
Long list of previous awardees
There are dozens of previous scholarship recipients listed on the scholarship website.