LCNAA Scholarship Fund
4/18/2023
Submission Deadline
Explore Similar Scholarships
Location:
Grade Level:
The Foundation For The Carolinas (FFTC) provides the LCNAA Scholarship Fund. Every year, the foundation offers a financial award of up to $20,000 to a deserving undergraduate student at Livingstone College in Salisbury to pursue their undergraduate studies in the field of their choice.
This scholarship is to assist those with financial needs and hence they are given the top priority. Students are to demonstrate good morals and their academic records to win this award. The $20,000 scholarship will cover the recipient's tuition, room and board, books, and other fees at the college.
FFTC was established in 1958 and currently manages more than 150 scholarship funds of more than $4 billion that aid deserving students from kindergarten to graduate schools.
Key Information of LCNAA Scholarship Fund
Study Details
Country of Study
United States
Specific Schools
Livingstone College
Scholarship Details
Intended Level of Study
Undergraduate
LCNAA Scholarship Fund Timeline
March 2023
Application Opening Date
Applications open on March 1.
April 2023
Submission Deadline
The submission deadline is on April 18.
August 2023
Awards Announcement
Winners are announced in August.
Scholarship Eligibility
To be eligible to apply, applicants must meet the following criteria.
Eligible Grade: Undergraduate
Maximum Age: Any
Required GPA: 3
Geographic Eligibility: United States
Gender: Any
Race/Ethnicity: Any
Application Requirements
Here's what you need to submits besides your application.
Grade transcript
Financial Information
Present Work Experiences
How to ace the LCNAA Scholarship Fund
1
Apply as soon as possible
The first step towards increasing your chances of winning any scholarship program is by sending your application on time. When you begin early, you will have enough time to gather your application documents and cross-check them very well. You will also have time to maybe reach out to recipients of the award to get tips on how to apply and win the award.
2
Demonstrate high academic standards
The scholarship fund is only awarded to a student with high academic excellence. Therefore, ensure that you possess high academic records. Keep in mind that your academic records will be reflected in the transcripts you attach to your application.
3
Exhibit good morals
Brilliant students are assessed based on both academic excellence and good morals. If you possess high academic records and no good character, you will definitely lose out on the LCNAA fund. Therefore, ensure that your high school records are reflective of your moral character.
4
Review your application before sending it
After filling out every part of the application, make sure that you cross-check the information provided before you hit the "submit" button. In addition, cross-check your transcript to ensure that the details contained in the document are correct.
How the LCNAA Scholarship Fund is Judged
Applicants must possess a minimum GPA of 3.0. They should also show high academic excellence and good moral character. Priority is given to those with financial needs.
Why We Love the LCNAA Scholarship Fund
The scholarship is available to all ages and gender
The LCNAA Scholarship is available to young and adult students of both genders.
It is available to students of any race and ethnicity
The scholarship program is offered to students irrespective of their race and/or ethnicity.
The scholarship is fully funded
The amount of the scholarship program covers major expenses including tuition, room and board, books, and other fees.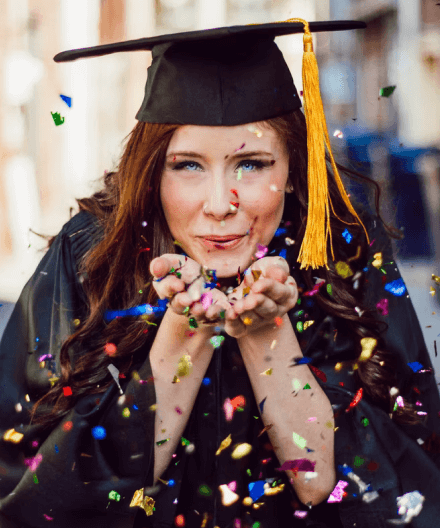 5 Facts About LCNAA Scholarship Fund
Empowering the people of North Carolina
The LCNAA fund empowers outstanding students in North Carolina to pursue undergraduate degrees despite their financial challenges.
Assembling the best brains for the college
By offering scholarships to students with high academic standards and good moral character, the Foundation for the Carolinas is gathering the best brains for Livingstone College.
Candidates show financial need
The scholarship is need-based, hence candidates demonstrate financial need to increase their chances of winning the scholarship.
The organization is sponsored through donations
The Foundation For The Carolinas offers the scholarship program from the many donations that come from members of the public.
Over 150 scholarship awards are offered annually
The FFTC administers more than 150 scholarship programs to enable students to pursue their dreams.