AMS Graduate Fellowships
$2,700–$25,000
Award Amount
1/1/2023
Submission Deadline
The AMS Graduate Fellowship Program offers first-year graduate students with unique opportunities who aim to pursue graduate education in atmospheric and other related sciences.
The Program is aimed at helping graduates understand real-life challenges and how to better tackle them when faced with such issues after graduation.
The AMS Graduate Fellowship comes with several benefits including ongoing academic and career support, financial support, access to AMS exclusive meetings, and many more.
Key Information of AMS Graduate Fellowships
Study Details
Area of Study
Atmospheric Science
Chemistry
Computer Science
Engineering
Environmental Science
Hydrology
Mathematics
Oceanography
Physics
Country of Study
United States
Scholarship Details
Intended Level of Study
Postgraduate
Award Amount
$2,700–$25,000
AMS Graduate Fellowships Timeline
October 2022
Application Opening Date
Applications open around October January.
January 1, 2023
Application Closing Date
Applications close in January the following year.
Scholarship Eligibility
To be eligible to apply, applicants must meet the following criteria.
Eligible Grade: Graduate – Postgraduate
Maximum Age: Any
Required GPA: 3
Geographic Eligibility: United States
Gender: Any
Race/Ethnicity: Any
Application Requirements
Here's what you need to submits besides your application.
Grade transcript
Recommendation letters
How to ace the AMS Graduate Fellowships
1
Apply on time
It pays to submit your application on time. This gives the scholarship organization enough time to catch up on you, especially if you need to submit more documents or there was an issue with your application.
2
Fill in all necessary information
Make sure to fill in all necessary information regarding the application form.
3
Submit correct documents
Ensure to submit all required documents such as recommendation letters and others. Make sure your documents are correct to avoid being disqualified.
4
Engage in extracurricular activities
Extracurricular activities are a bonus to acing a scholarship. This spices up your resume and also increases your chance of winning any scholarship.
How the AMS Graduate Fellowships is Judged
Applicants are judged on academic excellence, involvement in extracurriculars, and interest in atmospheric and other related sciences.
Why We Love the AMS Graduate Fellowships
AMS for the good of society
They advance their understanding of atmospheric and related sciences through high-impact scientific publications that are accessible to the public.
AMS community is a place to connect
The society consists of atmospheric scientists, and student researchers from around the world to share and connect.
You can easily become a member
All you have to do is fill in your required details on their website and you get to be a member and connect and share.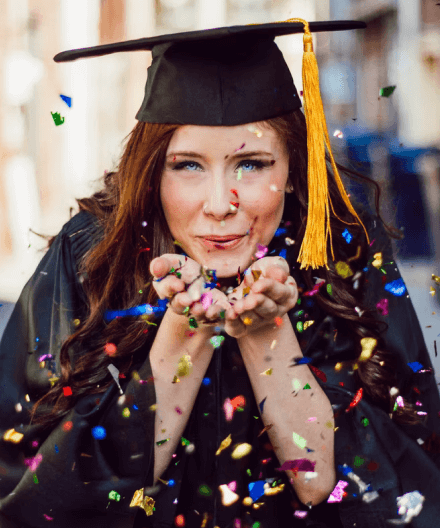 5 Facts About the American Meteorological Society
The AMS was founded in 1919
The society was founded by Charles Franklin Brooks of the Blue Hill Observatory in Massachusetts in 1919.
There are over 140 boards and committees
Six commissions oversee the operations of 140+ boards and committees including the education and engagement commission, planning commission and so many more.
Volunteers are essential to AMS
The AMS is a structure of volunteer workers. Society can promote the advancement of atmospheric and related sciences.
The AMS offers certification programs
They provide professional development opportunities so that members can learn, grow and succeed.
AMS community is a place to connect and share
The society consists of atmospheric scientists, and student researchers from around the world to share and connect.