LPEA Scholarship
$7,000–$28,000
Award Amount
3/1/2023
Submission Deadline
Explore Similar Scholarships
Location:
Grade Level:
LPEA Scholarship is an annual program offering financial assistance to high school seniors in the U.S. The program awards two students with scholarships of $7,000 per year for four years of education. The recipients have to maintain minimum qualifications for continued assistance.
La Plata Electric Association (LPEA) is an electric distribution company formed in 1939. It serves La Plata, Archuleta, and segments of San Juan, Mineral, and Hinsdale counties. The organization runs various support programs and scholarships for students.
The applicants have to provide a 500-word essay on the given subject along with the application. Documents required include two letters of reference, a list of extracurricular activities, and a high school transcript.
Key Information of LPEA Scholarship
Study Details
Country of Study
United States
Scholarship Details
Intended Level of Study
Undergraduate
Award Amount
$7,000–$28,000
LPEA Scholarship Timeline
December 1, 2022
Application Opening Date
The applications usually open in December.
March 31, 2023
Submission Deadline
The last date to apply is March 31, 2023.
Scholarship Eligibility
To be eligible to apply, applicants must meet the following criteria.
Eligible Grade: High School Senior
Maximum Age: Any
Required GPA: Any
Geographic Eligibility: United States
Gender: Any
Race/Ethnicity: Any
Application Requirements
Here's what you need to submits besides your application.
Grade transcript
Essay
Recommendation letters
How to ace the LPEA Scholarship
1
Take time for research
Put ample time into researching the subject matter before starting to write the essay.
2
Don't leave out any activity
Make sure you mention all the extracurricular activities you have participated in.
3
Get feedback and rework accordingly
Ask for feedback from trusted sources, perhaps a teacher or friend. Rework areas of improvement based on feedback from multiple readers. Make it as close to perfect as possible before submission.
4
Apply early
An early submission can bring your application to greater prominence.
How the LPEA Scholarship is Judged
The applicants are selected based on their academic performance, extracurricular activities, and the quality of the application/essay.
Why We Love the LPEA Scholarship
Covers all educational expenses
The scholarship covers all the expenses of education including books, tuition, and other fees.
Supports four years of education
The program provides financial support annually for four years of education.
Open for all students
The scholarship invites all high school seniors in the U.S. to apply, without any restrictions related to minimum GPA, ethnic, or geographical restrictions.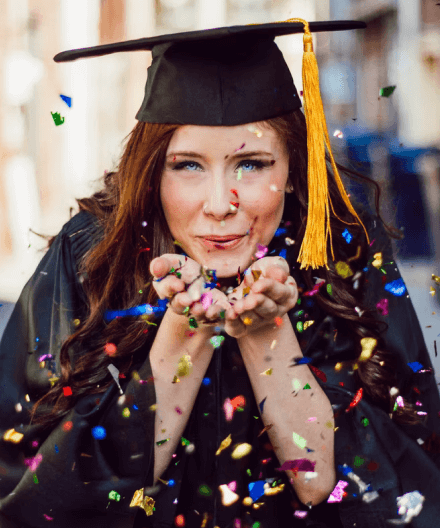 5 Facts About LPEA Scholarship
It is offered by a power supply company
LPEA supplies electric power to La Plata, Archuleta, and segments of San Juan, Mineral, and Hinsdale counties.
LPEA was founded in 1939
La Plata Electric Association was established in 1939 and is based in Durango, Colorado.
It is a major cooperative in Colorado
LPEA is the state's fifth-largest cooperative organization out of twenty-two.
Scholarship is awarded to two students annually
Each year, two candidates are selected for the program.
It covers four years of education
The recipient will get financial assistance every year, till the completion of the four-year program if the required grades are maintained.