American Electric Power Scholarship
2/18/2023
Submission Deadline
Explore Similar Scholarships
College Major:
Grade Level:
The American Society of Mechanical Engineers (ASME) Auxiliary, Inc. supports STEM (science, technology, engineering, and math) initiatives that have the potential to lead to future discoveries because they believe that education is the cornerstone of a brighter future for their communities. The foundation's impact on the community can be seen most clearly in its extracurricular robotics, agricultural and horticultural technology, and experimental science programs.
In this bid, the foundation offers the American Electric Power Scholarship to the value of $4,000 to one eligible student enrolled in an ABET-accredited school who demonstrates an interest in power engineering. For consideration, applicants must have achieved a minimum grade point average in their degree programs.
Recipients of the awards are chosen based on their academic prowess and aptitude to further the field of mechanical engineering. The scholarship recipient receives the grant by the end of August, and the money will cover tuition and any other educational expenses. Among them are housing, stationery, and books.
Key Information of American Electric Power Scholarship
Study Details
Area of Study
Engineering
Power Engineering
Country of Study
United States
Scholarship Details
Intended Level of Study
Undergraduate
American Electric Power Scholarship Timeline
December 2022
Application Opening Date
Applications open on December 1.
February 2023
Submission Deadline
The submission deadline is on February 18.
June 2023
Awards Announcement Date
The winner is announced in June.
Scholarship Eligibility
To be eligible to apply, applicants must meet the following criteria.
Eligible Grade: College Sophomore – College Junior
Maximum Age: Any
Required GPA: Any
Geographic Eligibility: Arkansas, Indiana, Kentucky, Louisiana, Michigan, Ohio, Tennessee, Texas, Oklahoma, Virginia, West Virginia
Gender: Any
Race/Ethnicity: Any
Application Requirements
Here's what you need to submits besides your application.
Grade transcript
Recommendation letters
Essay
Financial Information
How to ace the American Electric Power Scholarship
1
Prep well ahead before the deadline
Browse the scholarship's website to get a feel of its aims, objectives, and guiding principles, and make sure your scholarship application reflects those. This will also assist you in managing your time effectively and completing all of your paperwork before the due date.
2
Take full advantage of recommendation letters
Spend some time identifying recommenders who are acquainted with your academic, personal, and professional qualifications and experience. Make sure the letters of recommendation you provide also emphasize your dedication to, enthusiasm for, and long-term career objectives in the subject of power engineering.
3
Have an impressive essay
It is a free opportunity to stand out by revealing personal and concrete details about your life and being precise to the particular subject being asked, given that applicants are judged on the content and quality of their essays. Build an essay with realism and understanding as a top priority and make sure to showcase your deep interest in power engineering.
4
Express your need for financial support
Describe your struggles to meet your needs and the changes in your life that have affected your ability to afford education. Include any college savings you might have, such as a 529 College Savings Plan, as well as any other financial aid you could be receiving right now, including from your family or other sources. Last but not least, avoid discussing topics like car loans or other expenses except education.
How the American Electric Power Scholarship is Judged
Beneficiaries of the awards will be chosen based on their academic standing and aptitude to advance the field of mechanical engineering.
Why We Love the American Electric Power Scholarship
The program scholarship accepts reapplications
The program allows you to reapply each year in the event that you miss your chance. This will give you the possibility to win the scholarship and lessen the financial burden of school expenses.
The awarding body offers the Credits CountSM
The awarding body created the Credits CountSM through the AEP Foundation to assist students in obtaining college credits even before they enroll.
It is open to all
This program is open to all eligible students without any discrimination against religion, ethnicity, race, and gender, etc.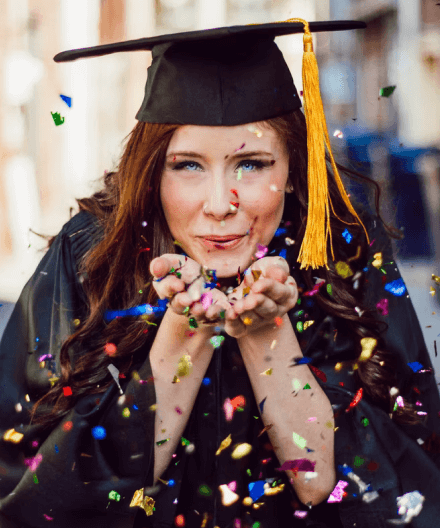 5 Facts About American Electric Power Scholarship
Past winners are not eligible
Students must reapply every year since previous scholarship recipients will not be chosen to receive new awards.
State-specific students are preferred
Preference is given to students from Arkansas, Indiana, Kentucky, Louisiana, Michigan, Ohio, Oklahoma, Tennessee, Texas, Virginia, and West Virginia.
The foundation has an Educational Trust
The AEP Company established the AEP Educational Trust to finance and manage a scholarship program to help the offspring of employees who intend to pursue higher education.
The program is administered by Scholarship America
Scholarship America, the leading national designer and manager of scholarships, oversees the administration of this program.
Applicants from other beneficiaries are disqualified
The American Electric Power Education Trust Scholarship is not open to students who have received full scholarships from any other sources, including military service academies.