Linfield Music Scholarship
$2,000–$6,000
Award Amount
2/15/2023
Submission Deadline
Explore Similar Scholarships
College Major:
Location:
Grade Level:
The Music Department of Linfield University created two scholarships, the Music Participation Awards of $2,000 and the Music Achievement Awards for music majors and minors, ranging from $5,000 to $6,000 to recognize and provide financial assistance to students who show outstanding promise in music annually. Applicants must have applied for admission to Linfield University.
Applicants, whether majoring in music or not, are welcome to apply for any of the two available scholarships as long as they demonstrate an interest in music by participating in performances, show talent, and receive the department's recommendation. Interested students are asked to either audition in person or send a CD/DVD by February 15, each year.
Those majoring or minoring in music will be considered for any of the two available scholarships, whereas those from other fields that show music talent will only be considered for the Music Participation Awards. Linfield University is a private university founded in 1858 and located in McMinnville, Oregon. The school provides a variety of academic programs across business, arts, and sciences to prepare students for a successful life in the world.
Key Information of Linfield Music Scholarship
Study Details
Country of Study
United States
Specific Schools
Linfield University
Scholarship Details
Intended Level of Study
Undergraduate
Award Amount
$2,000–$6,000
Linfield Music Scholarship Timeline
December 2022
Application Opening Date
Applications open on December 1.
February 2023
Submission Deadline
The submission deadline is on February 15.
Scholarship Eligibility
To be eligible to apply, applicants must meet the following criteria.
Eligible Grade: Undergraduate – Postgraduate
Maximum Age: Any
Required GPA: Any
Geographic Eligibility: Oregon
Gender: Any
Race/Ethnicity: Any
Application Requirements
Here's what you need to submits besides your application.
Special Project
Video Submission
Recommendation letters
How to ace the Linfield Music Scholarship
1
Prepare for an in-person audition
All Linfield Music Scholarships require an in-person audition or a submission (in some cases) to determine the winner of the scholarship. Start early to prepare for the audition so you can give your best performance.
2
Fill out the online application form
To be considered for any of the scholarships, you have to fill out and submit an online scholarship application form. Submit the form before the deadline day.
3
Make use of your laptop
If you're recommended for a virtual audition, you should use your laptop and not your smartphone for the event. Ensure your device's screen is large enough for you to discern music notation.
4
Email all necessary materials
For your application to be complete, you're to email copies of music, scores, recordings, résumé, and recommendation letters to the email provided by the university department.
How the Linfield Music Scholarship is Judged
Eligible applicants will be judged based on their performance in their in-person audition or the contents of their audio/video submissions.
Why We Love the Linfield Music Scholarship
The scholarship is renewable
The scholarship recognizes the musical talent of students and rewards the most outstanding with educational assistance for the first eight semesters of their program.
Students in non-music programs can apply
Students, not intending to major or minor in music, can apply for a Linfield Music Scholarship.
Other awards available to the first year
As a first-year student at Linfield University, you can apply for the Linfield Scholarship Visit Weekend Awards, the Music Achievement Awards, or the Music Participation Awards.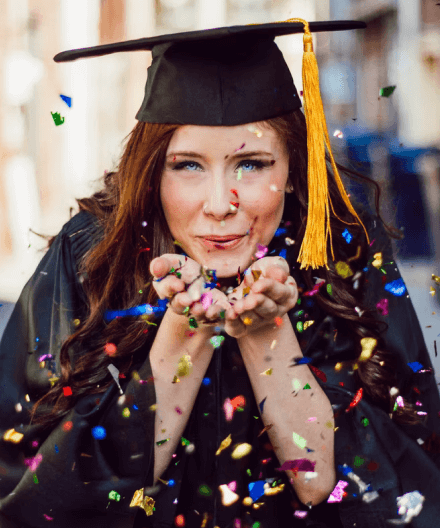 5 Facts About Linfield Music Scholarship
Applicants' financial situation is not considered
The Linfield Music Scholarship is given irrespective of an applicant's financial situation. You don't need a FAFSA report.
The scholarships provide financial assistance
These scholarships provided by the music department support the students' dream of enrolling in a music program.
Indications for special awards
The Linfield Scholarship Visit Weekend Awards are strictly by invitation only. Only those selected for the exam are to fill out the application form. To be considered, submit a Common Application and all other required materials once the scholarship applications open.
Condition for the Music Achievement Awards
The Music Achievement Awards are available only to students on the McMinnville campus. The scholarship will not be replaced if a student moves to the Portland campus.
Condition for non-music students
Students, who are neither music majors nor minors, can apply for the Music Participation Awards only. Other scholarships are for students in music programs.