Allan MacCurrach Jr. Award
6/1/2023
Submission Deadline
Explore Similar Scholarships
Location:
Any outstanding non-traditional student seeking a career in golf course and turfgrass management can achieve their dreams through the Allan MacCurrach Jr. Award. Golf Course Superintendents Association of America (GCSAA) offers the award run by Environmental Institute for Golf (EIFG), its philanthropic organization.
The scholarship is worth $10,000 and also gives the winner an all-expense-paid trip to the annual Golf Industry Show. To qualify, you must be at least 23 years and keen to pursue a golf course and turfgrass management career.
The Allan MacCurrach Jr. Award receives funding from Allan MacCurrach III and the PGA Tour fund. The scholarship is in honor of Allan MacCurrach Jr, the PGA Tour's first agronomist, long-serving GCSAA member, and one of the first certified golf course superintendents.
Key Information of Allan MacCurrach Jr. Award
Study Details
Country of Study
United States
Scholarship Details
Intended Level of Study
Undergraduate
Vocational/Technical School
Allan MacCurrach Jr. Award Timeline
January 2023
Application Opening Date
Applications open on January 1.
June 2023
Submission Deadline
Submissions should be sent on June 1.
August 2023
Awards Announcement Date
The winner is announced in August.
Scholarship Eligibility
To be eligible to apply, applicants must meet the following criteria.
Eligible Grade: All
Minimum Age: 23
Required GPA: Any
Geographic Eligibility: United States
Gender: Any
Race/Ethnicity: Any
Application Requirements
Here's what you need to submits besides your application.
Grade transcript
Essay
Present Work Experiences
Recommendation letters
How to ace the Allan MacCurrach Jr. Award
1
Showcase the relevant work experience
You must be enrolled at a college or technical school and majoring in golf course management or turfgrass science. Alternatively, share a detailed resume outlining your work experience, extracurricular activities, and special skills.
2
Planning on a closely related career
Key to acing this scholarship is the desire to be a golf superintendent or interest in any golf-related career, especially golf course and turfgrass management.
3
Have GCSAA membership
GSSAA is a professional association for people who manage and maintain golf courses. So it's only apt that you're a member.
4
Recommendation letters
You'll need to have a recommendation letter from a golf course superintendent, your college professor, or your employer.
How the Allan MacCurrach Jr. Award is Judged
A committee convened by the GSSAA composed of golf professionals and scholars screens the applications to make evaluations based on your potential to be a leading professional, academic skill, work experience, and recommendations.
Why We Love the Allan MacCurrach Jr. Award
Late bloomers get a chance
This scholarship will give you a chance as long as you're above 23 years and keenly pursuing a golf career, especially in management and turfgrass science.
Scholarship immerses you in the golf culture
Besides the $ 10 000 fund, you'll also get an exciting expenses-paid trip to the annual GCSAA Conference and Trade Show.
Gives preference to underserved communities
This scholarship gives preference to underserved communities, hence opening up opportunities to a broad base of people.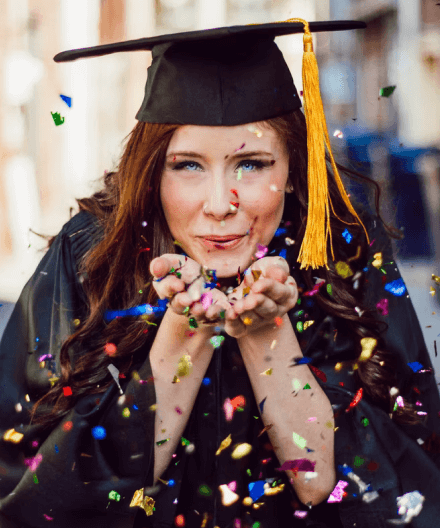 5 Facts About Allan MacCurrah Jr. Award
It's a tribute to Allan MacCurrach Jr.
The scholarship is a tribute to his dad, a late bloomer who became an outstanding GCSAA golf superintendent.
Its amount continues to increase
The scholarship was previously a scholars competition with awards ranging from $500 to
$6,000, the new format focuses on one stand-alone winner who gets $10,000.
Academic skill is critical
Even as it goes for nontraditional students and late bloomers, academic skill is still essential to the scholarship's eligibility requirements.
GCSAA robustly supports golf-related issues
GCSAA is a national organization with a long-standing history of supporting education endeavors in the golf community, with 19,000 members in 78 countries.
Annual scholarship
The Allan MacCurrach Jr. Award is available to deserving applicants every year. Any U.S. citizen of whatever gender or race is free to make their application as long as they meet the general requirements.