Stephen K. Hall ACWA Water Law & Policy Scholarship
3/15/2023
Submission Deadline
Explore Similar Scholarships
College Major:
Location:
Grade Level:
The Stephen K. Hall ACWA Water Law & Policy Scholarship program was created by ACWA in 2007. Through the program, ACWA annually awards one qualified applicant a $10,000 scholarship to complete a graduate degree in water law, water policy, or public administration with a related concentration.
Applicants should be studying a relevant graduate degree at a U.S. accredited college at the start of the academic year. They should also be committed to a full-time program, i.e. eight-semester units or 10 quarter units for the whole academic year.
ACWA is looking for a student of outstanding scholastic achievement, merit, and a clear passion for ensuring their environment's water quality through sound policies. The program is quite competitive since there is only one winner, so candidates must present an exceptional application.
Key Information of Stephen K. Hall ACWA Water Law & Policy Scholarship
Study Details
Area of Study
Law
Public Administration
Water Law
Country of Study
United States
Stephen K. Hall ACWA Water Law & Policy Scholarship Timeline
September 2022
Application Opening Date
Applications open on September 2022
March 2023
Submission Deadline
The submission deadline is on March 15.
July 2023
Award Announcement Date
The winner of the award is usually announced in December.
Scholarship Eligibility
To be eligible to apply, applicants must meet the following criteria.
Eligible Grade: Graduate – Doctorate
Maximum Age: Any
Required GPA: Any
Geographic Eligibility: United States
Gender: Any
Race/Ethnicity: Any
Application Requirements
Here's what you need to submits besides your application.
Grade transcript
Recommendation letters
How to ace the Stephen K. Hall ACWA Water Law & Policy Scholarship
1
Emphasize your sense of duty to community
ACWA is particularly looking for students eager to better the water resources in their environments, so your application should reflect that. This could be demonstrated by what you have done and/or what you hope to do in that regard.
2
Brush up your essay writing skills
If your essay writing is not up to par, you should definitely work on that before the application period. You can check for guides online, or even consult someone skilled at it for help. Remember, practice makes perfect.
3
Get in touch with past winners
Past winners are listed on the ACWA website, so you can look them up, and try to get in touch with them for some tips on what made them stand out. You could also ask them what essay prompts they were given to have an idea about the prompt you're likely to get.
4
Review your application
Make sure the essay word count is followed, and that there are no grammatical errors or plagiarism. Your application should be of the best quality possible.
How the Stephen K. Hall ACWA Water Law & Policy Scholarship is Judged
Applicants are to present a written essay, at least three recommendation letters, and official grade transcripts for each college attended. The essays should have a maximum word count of 1,000 words, and tackle the prompt given aptly. The committee is looking for excellent students, who are committed to studying full-time and are strongly motivated towards pursuing a career in water resources-related management. Applicants' financial need will also be considered.
Why We Love the Stephen K. Hall ACWA Water Law & Policy Scholarship
You provide multiple recommendation letters
Only one of them has to be from a college professor or employer, so you have more options to choose those, who may know you better. With this, all your letters can truly capture your stellar achievements and character.
Winner gets to network with water professionals
The scholarship recipient will be invited to accept the award at an ACWA statewide conference. This means he/she gets to meet several professionals, and possibly forge career-changing relationships from the start.
Winner joins impressive alumni
Former ACWA scholars have gone on to be leaders in the industry.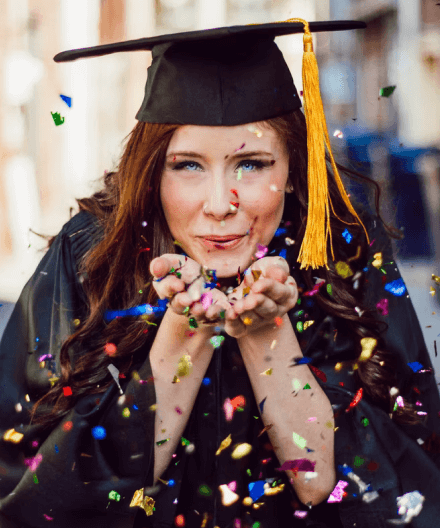 5 Facts About Stephen K. Hall ACWA Water Law & Policy Scholarship
The fund has increased over the years
The award amount started at $7,000 and was just increased to $10,000 in 2019.
The fund can only be used for tuition
The lump sum is sent to the appropriate Financial Aid Office at the recipient's university, and cannot be used for any other purpose.
It's not only open to U.S. citizens
There's no requirement for U.S. citizenship for this scholarship program.
Stephen K. Hall was an ALS warrior
Stephen K. Hall, whom the award is named after, retired due to the effects of Lou Gehrig's Disease (ALS) in 2007 and fought gallantly for three more years before he died in 2010.
ACWA is a prominent association
ACWA comprises almost 500 members, who are responsible for 90% of the water delivered in California.