Alabama Home Builders Foundation Scholarship
3/15/2023
Submission Deadline
Explore Similar Scholarships
College Major:
Location:
Grade Level:
The Alabama Home Builders Foundation (AHBF) Scholarship was established in 1995 with the purpose of providing financial assistance to deserving students who reside in the state of Alabama and have an interest in pursuing an education in the residential building trades. Every year, 36 students are awarded the AHBF Scholarship worth $1,000.
The AHBF encourages academic success but recognizes that not all students achieve the same level of success. A student's grade point average (GPA) is not always the most important aspect of their transcript. The AHBF places a strong emphasis on a candidate's financial need when selecting scholarship recipients.
Seniors in high school or college students, who are currently enrolled, are eligible to apply with a copy of their most recent transcript. All applicants must live in Alabama and be enrolled in an accredited community college, technical school, or university in Alabama.
Key Information of Alabama Home Builders Foundation Scholarship
Study Details
Area of Study
Architecture
Carpentry
Civil Engineering
Construction
Electrical Engineering
Electrician
HVAC
Masonry
Plumbing
Country of Study
United States
Scholarship Details
Intended Level of Study
Undergraduate
Vocational/Technical School
Alabama Home Builders Foundation Scholarship Timeline
January 1, 2023
Application Opening Date
Applications usually open in early January.
March 15, 2023
Submission Deadline
The deadline for applications is mid-March. Make sure your application is postmarked by March 15 as late applications will not be considered.
April 2023
Award announcement date
Applicants can expect to be notified via mail by the end of April.
Scholarship Eligibility
To be eligible to apply, applicants must meet the following criteria.
Eligible Grade: High School Senior
Maximum Age: Any
Required GPA: Any
Geographic Eligibility: Alabama
Gender: Any
Race/Ethnicity: Any
Application Requirements
Here's what you need to submits besides your application.
Grade transcript
Recommendation letters
Financial Information
Standardized Test Scores
How to ace the Alabama Home Builders Foundation Scholarship
1
Study a course in the construction industry
Academic achievement is encouraged by the AHBF scholarship, but it is not the most important criterion in the scholarship selection process. The scholarship committee is more interested in the applicant's educational background and how it relates to the residential construction industry.
2
Highlight your involvement in extracurricular activities
The scholarship committee wants to know about your extracurricular activities because it helps them get a better picture of who you are as a person. We recommend emphasizing your participation in extracurricular activities to give your application a sense of personality.
3
Ensure your application is complete
The AHBF scholarship committee has explicitly stated that it will not review incomplete applications. Therefore, it is essential that you set aside sufficient time to work on your application and carefully go over it before sending it in so that you can be certain that every aspect of the application has been addressed.
4
Have good references
Applicants must submit at least one signed letter of recommendation, preferably on letterhead, with their application. Make sure you have good referees who can speak highly of you and persuade the scholarship committee to choose you.
How the Alabama Home Builders Foundation Scholarship is Judged
The assessment is based on educational background and career goals, financial need, their grade point average and scores on standardized tests, their extracurricular activities, letters of recommendation, and the completeness of their applications.
Why We Love the Alabama Home Builders Foundation Scholarship
Wide range of schools
The program is open to all schools across Alabama and is not restricted to one school. Applicants enrolled in an accredited community college, technical school, or university in Alabama are eligible to apply.
Wide range of programs
It is open to various courses and disciplines. Applicants must be currently enrolled in a program that is related to residential construction, such as carpentry, electrical, heating, ventilation, and air conditioning (HVAC), plumbing, masonry, architecture, building construction/science, construction management/technology, and engineering (civil, electrical).
Chance to join a robust construction community
Students will have the opportunity to connect with the (ABHF) and participate in its many educational, career enrichment, and community outreach programs throughout the state of Alabama thanks to this scholarship.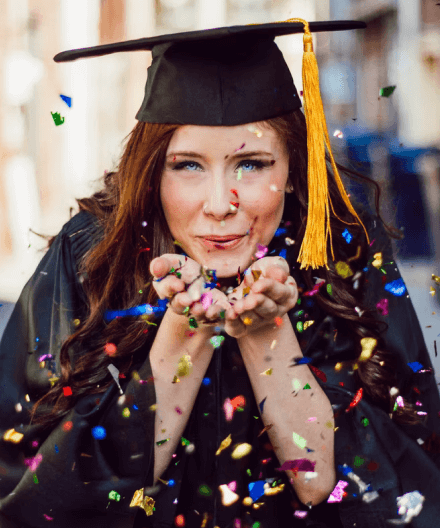 5 Facts About Alabama Home Builders Foundation Scholarship
Scholarships first awarded in 1997
The ABHF Scholarships were first given out in 1997, and ever since then, they have been awarded to students across Alabama annually.
Over 1,200 scholarships awarded since inception
Since 1997, the ABHF has given 1,241 scholarships to deserving Alabama students.
Foundation has awarded over $600,000 in scholarships
Over 1,241 scholarships worth a combined total of $647,300 have been awarded by the Foundation to students since the scholarship's inception in 1997.
Past recipients are eligible to apply
The AHBF encourages previous scholarship winners to reapply for the award each year because they are given preference in the selection process.
Scholarship recipients are posted on the website
Applicants can see the names, programs, and schools of the most recent scholarship recipients on the scholarship website.