Yvonne Ballentmauine Memorial Reflections Scholarship
3/1/2023
Submission Deadline
Explore Similar Scholarships
Location:
Grade Level:
The Yvonne Ballentmauine Memorial Reflections Scholarship is one of Alabama PTA's four financial aid programs for high school students who have taken part in the current year's Reflections program in the 10th to 12th-grade category. Reflections is a National PTA arts recognition program that encourages students to explore their own thoughts, feelings, and ideas.
For the scholarship, applicants must submit two original works and enter more than one of the following categories: visual arts, performing arts, and literature. Candidates must also submit two recommendation letters from instructors or tutors who are aware of the work of the student.
If the Reflections program is not sponsored by the PTA at the student's school, they can still ask your PTA president to accept a Reflections entry. Winners receive $500 each.
Key Information of Yvonne Ballentmauine Memorial Reflections Scholarship
Study Details
Country of Study
United States
Scholarship Details
Intended Level of Study
Any
Yvonne Ballentmauine Memorial Reflections Scholarship Timeline
January 2023
Application Opening Date
Applications open on January 1.
March 2023
Submission Deadline
The submission deadline is on March 1.
Scholarship Eligibility
To be eligible to apply, applicants must meet the following criteria.
Eligible Grade: High School Senior
Maximum Age: Any
Required GPA: Any
Geographic Eligibility: Alabama
Gender: Any
Race/Ethnicity: Any
Application Requirements
Here's what you need to submits besides your application.
Recommendation letters
Portfolio
How to ace the Yvonne Ballentmauine Memorial Reflections Scholarship
1
Follow the submission instructions
Fill out both forms, obtain signatures, print, and assemble all application materials into a single package. Completed submission forms, two letters of recommendation, and original artwork should be included in the package.
2
Choice of references and early notifications
Your references or recommenders must be those who know you well enough to be willing to speak to your abilities and demonstrate why you make the perfect candidate for this scholarship. So, choose them wisely. Contact them and send them the required forms very early on to allow them enough time to complete them.
3
Use the suggested formats
2D artworks must be mounted on sturdy material and no larger than 24 x 30 inches with matting; 3D artwork submissions must include three digital images of the artwork taken from different angles; print image dimensions must be no smaller than 3x5 inches and no larger than 8x10 inches; writing works must be no longer than 2,000 words and can be printed single-sided on 8 12x11" paper or as a PDF file, and audio and video files must be no longer than 5 minutes and no larger than 1 GB. Accepted formats: MP3, WMA, WAV, ACC, FLAC.
4
Be careful with physical shipping
Because the shipment involves the delivery of artistic works, special caution must be exercised to ensure that there are no inconveniences when receiving them. Applicants are encouraged to insure their package in case of loss or damage.
How the Yvonne Ballentmauine Memorial Reflections Scholarship is Judged
Entries will be rated on their originality, style and vision consistency, and development of style. There are no restrictions on composition, style, or topic matter.
Why We Love the Yvonne Ballentmauine Memorial Reflections Scholarship
The entry categories are very open
You have plenty of options to choose from. Fine and design artworks are accepted, as are all music forms and instrumentation combinations, solo and ensemble work in all dance disciplines, animation, narrative, documentary, experimental or media presentation, and fiction and nonfiction texts.
Support for art
This grant enables younger pupils to explore personal expression. In that sense, these types of incentives encourage potential artists to pursue their passion.
Materials and artwork will be returned
Unlike other scholarships that do not return the works, the Yvonne Ballentmauine Memorial Reflections Scholarship recognizes the importance of not losing these works and will return them to the students.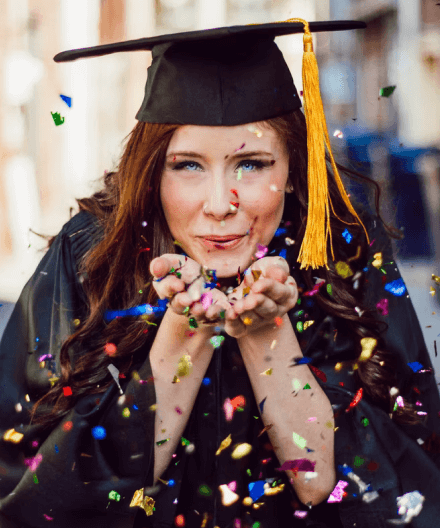 5 Facts About the Yvonne Ballentmauine Memorial Reflections Scholarship
About Yvonne Ballentmauine
For 18 years, Yvonne Ballentmauine worked as a dedicated member of the Alabama PTA staff.
One winner per entry
There is only one winner per category entry.
Special artist
Students, who identify as having a disability and who may be eligible for services under the IDEA or ADA, may enroll in the Special Artist Division or grade level that best matches their abilities.
PTA Reflections program
Every year, more than 300,000 kids in grades Pre-K through 12 create original pieces of art in response to a theme chosen by the students.
Other organization support
Alabama PTA offers three other scholarships, all consisting of $500 prizes and honoring outstanding women.