J.C. Cote Scholarship
9/15/2023
Submission Deadline
Explore Similar Scholarships
College Major:
Location:
Grade Level:
The J.C. Cote Scholarship is sponsored by the Arkansas Society for Human Resource Management (SHRM) State Council. SHRM is a professional organization dedicated to providing leadership and support in the training, development, and education of the current and future human resources workforce. The J.C. Cote Scholarship is named after J.C. Cote who was an active member of the ARSHRM State Council and the SHRM chapter in Western Arkansas (WAHRA).
In his honor, the state council created the J.C. Cote Scholarship to financially support those dedicated to the human resources profession. The award is worth $1,000 to support higher education in Arkansas.
Applicants must demonstrate dedication to the field and academic excellence. They must submit their work experience, grade transcripts, and recommendation letters. It is open to Arkansas residents only who are also attending school in the state.
Key Information of J.C. Cote Scholarship
Study Details
Area of Study
Administration
Human Resources
Country of Study
United States
Scholarship Details
Intended Level of Study
Undergraduate
Postgraduate
J.C. Cote Scholarship Timeline
July 2023
Application Opening Date
Applications open on July 1.
September 2023
Submission Deadline
The submission deadline is on September 15.
October 2023
Awards Announcement Date
Recipients are notified before the end of October.
Scholarship Eligibility
To be eligible to apply, applicants must meet the following criteria.
Eligible Grade: Undergraduate – Graduate
Maximum Age: Any
Required GPA: 3
Geographic Eligibility: Arkansas
Gender: Any
Race/Ethnicity: Any
Application Requirements
Here's what you need to submits besides your application.
Present Work Experiences
Recommendation letters
Grade transcript
How to ace the J.C. Cote Scholarship
1
Show commitment to a career in HR
The scholarship is intended to assist students who are serious about pursuing a career in human resources. Make sure your application demonstrates your enthusiasm for this profession.
2
Demonstrate academic achievement
One of the criteria used to select the winner is academic achievement. You must be able to demonstrate scholastic achievement in human resources to have a good chance of winning this scholarship.
3
Fill out your application with accurate information
Fill out your application completely and accurately. You must submit the form along with a current resume, a college transcript of all coursework, and two letters of recommendation to complete your application.
4
Emphasize your leadership skills
Demonstrate strong leadership abilities developed through volunteerism. You should also talk about the extracurricular activities in which you have served as a leader.
How the J.C. Cote Scholarship is Judged
Applicants are evaluated based on demonstrating satisfactory academic achievement and a commitment to a career in human resources. The selection committee may conduct a panel interview as part of the selection process.
Why We Love the J.C. Cote Scholarship
Professional development
Each year, the Arkansas SHRM State Council hosts three statewide conferences, which are becoming increasingly popular due to the innovative, timely programs and professional development value they provide to participants.
Voice for the human resources profession
SHRM is the global voice for the human resources profession. It provides direction, communication, and assistance to thousands of human resource professionals.
Networking opportunities
Another reason we love SHRM is the networking opportunities that it offers. It provides access to a local network of human resources professionals.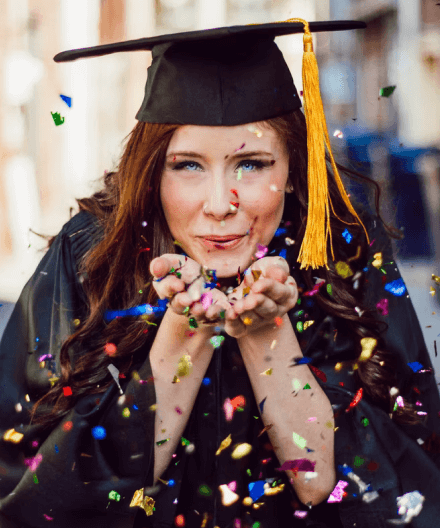 5 Facts About J.C. Cote Scholarship
The foundation has seven local affiliate chapters
SHRM has seven local affiliate chapters in Arkansas that offer additional programming, development, and networking opportunities.
Applicants must be current college students
The scholarship applicants must be current undergraduate or graduate students in Arkansas.
U.S. citizenship is required
An applicant must be a US citizen who is a resident of Arkansas or a student at an Arkansas-accredited college or university.
Minimum GPA of 3.0 is required
To be considered for the J.C. Cote Scholarship, you must have a 3.0 GPA in your major on a 4.0 scale.
Human resources major
To be eligible for this scholarship, you must be majoring in human resources; if the institution does not offer a major, emphasis, or concentration in human resources, then a major in general business, administration, or management may be considered.