AANP Scholarship Program
$2,500–$5,000
Award Amount
3/23/2023
Submission Deadline
Explore Similar Scholarships
College Major:
Location:
Grade Level:
AANP Scholarship Program offers financial support to students in Nurse Practice annually. Students pursuing a master's degree in nursing (Nurse Practitioner Track), DNP, or Ph.D. in nursing or a related field can apply for the program. Selected students receive scholarships worth $2,500 to $5,000.
The American Association of Nurse Practitioners (AANP) is a community of nurse practitioners in the US. It was formed in 2013 and supports more than 120,000 nurse practitioners across the country in terms of education, practice, research, advocacy, and leadership. The scholarship is awarded to 43 selected students annually.
Students having completed at least one semester of their program at an accredited US institution can apply for the scholarship. Applicants have to submit their CVs/resumes and two professional references along with educational documents. Applications are accepted between February and March every year.
Key Information of AANP Scholarship Program
Study Details
Country of Study
United States
Scholarship Details
Award Amount
$2,500–$5,000
AANP Scholarship Program Timeline
February 2023
Application Opening Date
Applications open on February 9.
March 2023
Submission Deadline
The submission deadline is on March 23.
July 2023
Awards Announcement Date
Winners are announced in July.
Scholarship Eligibility
To be eligible to apply, applicants must meet the following criteria.
Eligible Grade: Graduate – Doctorate
Maximum Age: Any
Required GPA: Any
Geographic Eligibility: United States
Gender: Any
Race/Ethnicity: Any
Application Requirements
Here's what you need to submits besides your application.
School Verification
Grade transcript
Recommendation letters
Present Work Experiences
How to ace the AANP Scholarship Program
1
Start the application process right away
You should start the application process as soon as possible. This will allow you enough time to acquire all necessary documents, contact your referees or recommenders, and complete all forms. Have everything organized and planned to avoid any last-minute complications.
2
Choice of references and early notifications
Your references or recommenders must be those who know you well enough to be willing to speak to your abilities and demonstrate why you make the perfect candidate for this scholarship. So, choose them wisely. Also, contact them and send them the required forms very early on to allow them enough time to complete them.
3
Reach out to previous recipients
It is always advisable to reach out to past scholarship winners for advice and guidance if possible. They will give you insights into how they won the award. Also, get your materials checked and reviewed by your mentors, instructors, and advisors to avoid any unforeseen mistakes.
4
Keep documents ready
Don't wait for the starting application date. Check out the documents required and have them ready beforehand.
How the AANP Scholarship Program is Judged
Applications are assessed based on academic achievements, recommendation letters, and work experience.
Why We Love the AANP Scholarship Program
Comes from a major nursing body
AANP is an organization with a strong reputation and represents the interests of nurse practitioners in the U.S. The scholarship is only for students pursuing post-graduate qualifications in nursing. The quality of nurse practitioners is important for the health sector in the country.
No discrimination
The program is open to all U.S. citizens as long as they meet the scholarship requirements. It supports equality and has no discrimination against gender, race, ethnicity, religion, etc.
An annual scholarship
This scholarship program is an annual program; therefore, you can always reapply every year if you don't win. The program favors those with academic excellence despite financial struggles if there are any. So work hard to achieve your academic and career goals.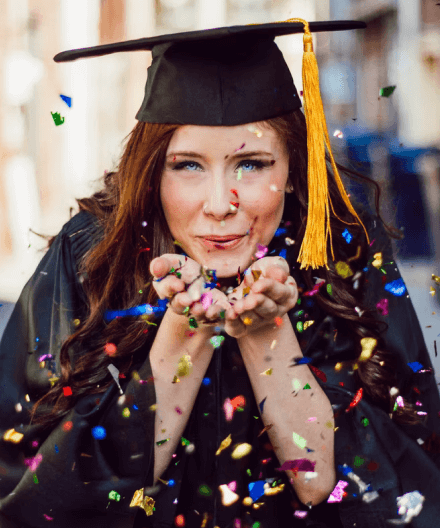 5 Facts About AANP Scholarship Program
AANP staff members are ineligible
AANP staff members and their relatives are not eligible for the program.
Open to U.S. citizens only
The scholarship applies to U.S. citizens only.
Financial need is not required
Applicants need not demonstrate financial need.
Open to graduate students only
Undergraduate students are ineligible to apply. The program is for those who have completed at least one semester of a postgraduate program, including or a Master's degree in Nursing (Nurse Practitioner Track), DNP, or Ph.D.
AANP offers multiple support programs for students
Along with the scholarships, AANP also offers the Open Access Award, International Advanced Practice Nurse Ambassador Program, and AANP Grants.