Evelyn Paige Parker Scholarship
$1,500–$2,500
Award Amount
5/15/2023
Submission Deadline
Explore Similar Scholarships
College Major:
Location:
Grade Level:
The Poise Foundation was founded in 1980 as a public charitable organization based out of Pennsylvania. Bernard H. Jones, a Community Services Director for the Friendly Service Bureau served as its founder and first president.
The organization works for the betterment of the black community of the Pittsburgh region. Through a range of initiatives, the foundation helps its community members become more empowered and self-sufficient.
A minimum of one $2,500 scholarship and one $1,500 Evelyn Paige Parker Scholarship from this fund are awarded to an RN and/or an LPN to RN student(s) each year. The program aims to incentivize their education by offering generous grants. Applicants must have completed at least one year at a nursing school and have a minimum GPA of 3.0. The award is renewable.
Key Information of Evelyn Paige Parker Scholarship
Study Details
Country of Study
United States
Scholarship Details
Intended Level of Study
Undergraduate
Award Amount
$1,500–$2,500
Evelyn Paige Parker Scholarship Timeline
March 2023
Application Opening Date
Applications open on March 15.
May 2023
Submission Deadline
The submission deadline is on May 15.
Scholarship Eligibility
To be eligible to apply, applicants must meet the following criteria.
Eligible Grade: Undergraduate
Maximum Age: Any
Required GPA: 3
Geographic Eligibility: United States
Gender: Any
Race/Ethnicity: Any
Application Requirements
Here's what you need to submits besides your application.
How to ace the Evelyn Paige Parker Scholarship
1
Start the application process right away
You should start the application process as soon as possible. This will allow you enough time to acquire all necessary documents and complete all forms. Have everything organized and planned to avoid any last-minute complications.
2
Demonstrate passion for a nursing career
Your application must reveal a strong commitment to pursuing a career in nursing. This can be shown by detailing ambitious plans.
3
Get involved in your community
Equally important is your community service and involvement. Make careful to choose the experiences for your application that best demonstrate your leadership and volunteerism. If you still have a few years until you want to apply for the scholarship, think about looking for honors and leadership positions in extracurricular activities that show your capacity for initiative and leadership.
4
Keep your grades up
This scholarship program is very competitive. It is merit-based therefore only those with a GPA of 3.0 or higher have better chances of winning. So work hard on keeping your grades up and maintaining your GPA. Grades will be an indicator of how dedicated and serious you are.
How the Evelyn Paige Parker Scholarship is Judged
The selection committee will judge a candidate based on their scholastic standing (GPA), community involvement, extracurricular activities, and foremost the application.
Why We Love the Evelyn Paige Parker Scholarship
A community-centered scholarship
The scholarship is exclusively targeting the community members of a deprived community. This makes the opportunity more accessible. It offers African American students the opportunity to reach their academic and career goals.
A career-focused opportunity
The scholarship motivates applicants to stay committed to their field of study. This inculcates focus and dedication. It lessens the financial burden that comes with higher education.
It can be renewable
This scholarship can be renewable by reapplying each year. Recipients have to maintain the required minimum GPA of 3.0. The program supports equality by allowing equal chances to all in the nursing field.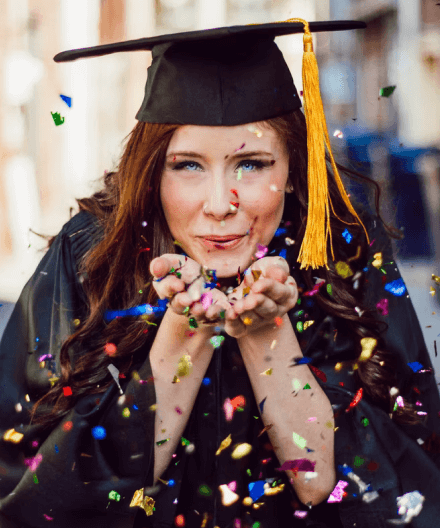 5 Facts about Bernard H. Jones
Jones founded the Urban Youth Action
Jones founded Urban Youth Action as a platform to prepare youth for their professional lives.
Jones joined ACCD in 1968
Bernard Jones joined Allegheny Conference on Community Development in 1986.
He founded POISE in 1980
Jones founded POISE to boost economic activities in Black neighborhoods.
POISE began grant funding in 1981
The organization began disbursing grants to sister organizations just a year after its founding.
Bernard founded basketball leagues
Bernard Jones formed various basketball leagues and cub scout troops.