There are plenty of jobs that you can get started on if you are a teenager looking to make some money. You can either start a small business, or get a summer job or even start helping people to make money. This Scholaroo blog gives different ways for teens to make money. Including ideas on what you can sell, different gigs you could take up and job ideas you should look into. While making money doing online surveys and earning cash back is excellent, you could make way more with one of these ideas.
9 Ways For Teens To Make Money
Selling Something Online To Make Money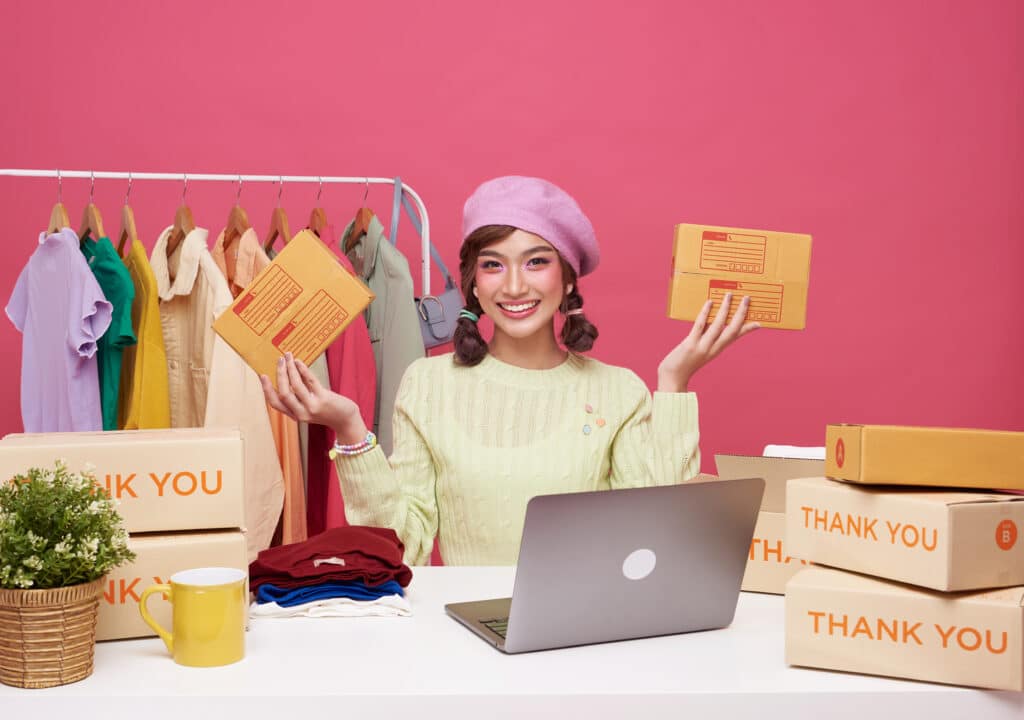 The e-commerce wave has made it possible for any person to start selling stuff online and meet a buyer. So why not start selling things online to make money? You could sell through Facebook Marketplace, eBay, or Craigslist. Each of these sites require that you must be 18 years or older to use the platform. This is because sales sometimes involve getting in contact with a buyer, which may not be safe for teens. So you may need help from a parent or guardian to set up your website. After this, you can quickly start selling things online and make some money. Here are some ideas on what you can sell online:
#1 Sell Old Phones and Electronics.
If you are sitting on a bunch of gadgets around at home then consider selling some of them to make some money. Selling the things you do not use or want anymore is a quick way to make a little extra cash. So talk, to your parents about this first. You can trade in your old phone, tablet, or laptop using apps like Swappa, and DeClutter or sell them on eBay and Craigslist.
#2 Sell Old Books, Games, and Movies
For the teen avid reader, gamer or movie fanatic- remember, not all your books, games or movies are collector items. So consider selling some of them to make a quick buck. This is an excellent venture and hobby to take up, where you find collector items and resell them. You can make quite a bit of money by selling some of your rare books, old games, and movies. You can easily sell these at thrift stores like Goodwill, or sell them online through eBay or Amazon.
#3 Sell Unwanted Stuff
There is always someone willing to buy what you do not need anymore, so consider selling any of your unwanted stuff. To prepare, start by decluttering your room and listing the items you want to sell on eBay. This is a perfect way to get rid of things like old bedding, clothing, out-of-style sunglasses, sneakers you will not wear anymore, and designer items too.
#4 Sell Your Photography
If you have a camera or an archive of photos, you should consider selling these to make money. With websites such as Shutterstock, Dreamstime, and iStockPhoto you can sell photographs you have taken as stock images online. You can also set up your website, Etsy shop, Foap, or use your social media to sell your photographs. You can make money through royalty payments on each of your stock photos.
Job Ideas for Teens To Make Money
Finding a reliable job is easier than ever these days. Just by sacrificing a few hours weekly you can make some extra money. Some gigs do not require any upfront money, so you can make money by using what you have. Either by using your car, laptop, or even just time, there are plenty of ways for you to make money with a job.
#5 Do Tasks For People
With apps like Taskrabbit, Thumbtack, Upshift, and Jobble you can quickly get into doing tasks for people for money. These online platforms help you connect with people that need someone to complete tasks, odd jobs, errands, and other staffing services. This is an excellent opportunity for students who need income, but you can only sign up for these platforms when you are at least 19 years old.
You can get started with this job by offering to help your neighbors, family friends and people in your community. 2
#6 Start Pet/Baby Sitting
Pet sitting or babysitting is an excellent way for teens to make money. Teens usually have more free time than most people do, so you can help people care for their babies and fur babies too. You can easily get started on dog-walking job apps or pet-sitting apps. For pet sitting make use of apps like Host a Pet, Rover, and Wag. But for babysitting, you may want to let your friends, family, and neighbors know of your services.
#7 House Cleaning and Home Gardening
You don't have to worry about working for someone else to start house cleaning or home gardening. You can do it the old-school way and just offer to help families in your neighborhood. You could also join a housekeeping or gardening service to get started. The challenge is that when working for others, it is sometimes difficult to determine your own hours and work days.
#8 Delivering Food
The food delivery service is easy to get into if you have a motorbike, car, or even just a bicycle in some cities. You just need to sign up on apps like Doordash, UberEats, or Postmates and start delivering food in your area. With UberEats Pro, you can also earn rewards as a delivery person for completing trips. Rewards include tuition coverage at Arizona State University Online, discounted car maintenance, and cash back on gas.
With some of these apps, you must be at least 18 years old to start deliveries. But you can always contact local stores, to offer to deliver specifically for them, if you are a bit younger than 18.
#9 Delivering Groceries
Just like delivering food from restaurants, you can sign up to deliver groceries around your city too. There are grocery delivery operations in almost every state and you can get started by working with Amazon Fresh, Instacart, Peapod, FreshDirect, and Shipt. This side job is easy to get into and is an easy way to make money. You must be 18 years or older to sign up to grocery delivering apps. But you could still get into this job, by offering this service to friends and families in your neighborhood.
In conclusion, there are different ways that teens can make money. This Scholaroo blog has given 9 different ideas on ways to make extra money. But there are a hundred more things teens can do to make money. With a little creativity, you can venture into passive income ideas for students, more side jobs, and even online jobs for teens or using different apps to make money.