How to Get a Remote Job and Best Websites for it in 2023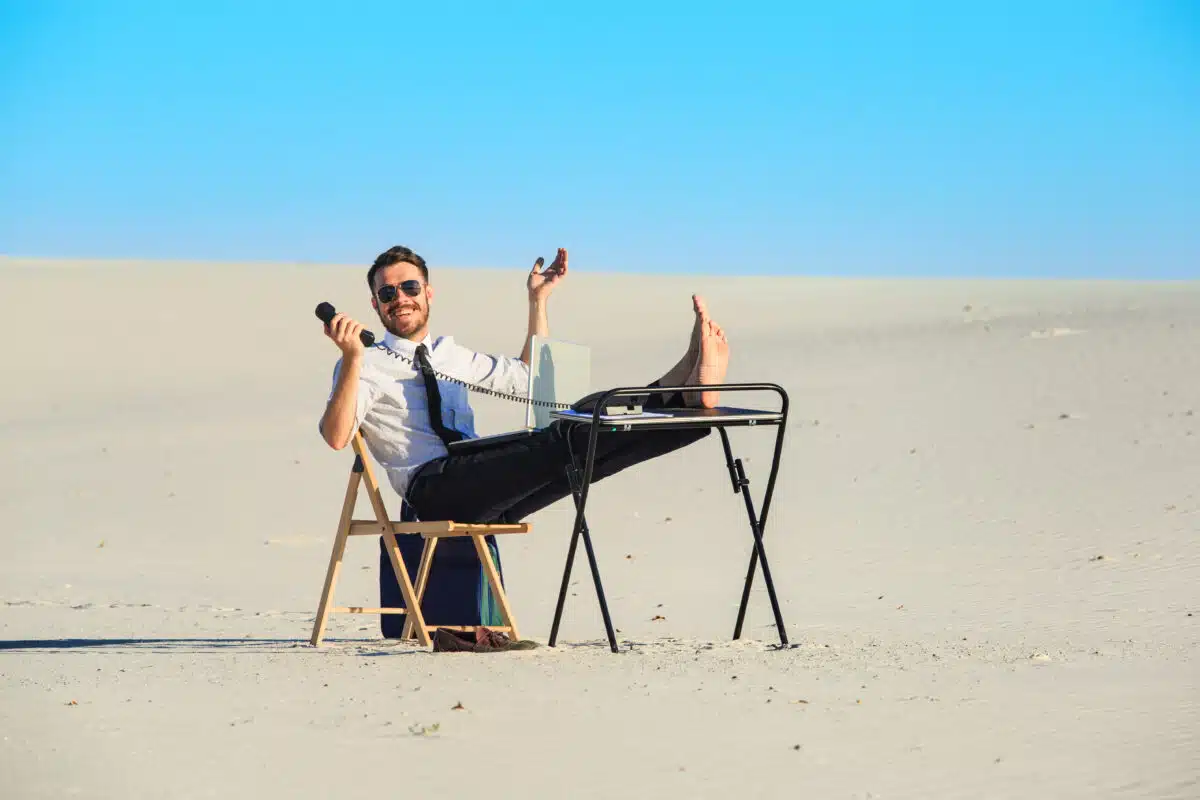 Remote jobs give you the freedom to work from anywhere around the world. This job type increases the number of opportunities for job-seekers as the listings are coming from all around the world and employers are readily hiring foreigners also. However, the big question is: How to get a remote job? Finding the best remote job may be a hassle for many. People are often confused about where to start and what to do to land a good legit remote job. We have laid out 6 steps that will help you understand how to get a remote job in 2023.
How To Get A Remote Job – The 6 Main Steps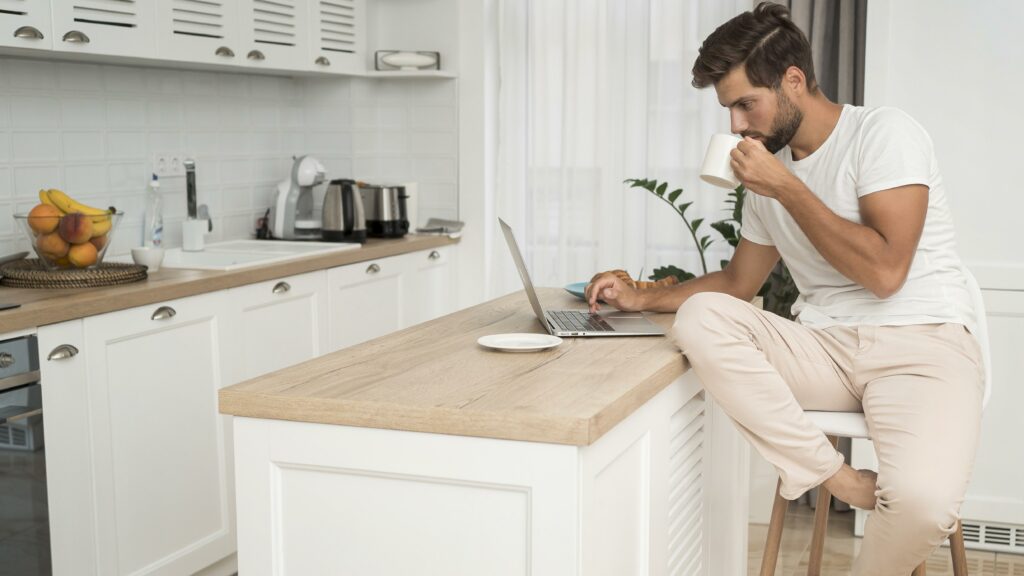 1. Think About If Getting A Remote Job Is Right For You
The very first step in how to get a remote job is thinking about whether you can actually work remotely. Working remotely may not be for everyone. It requires a lot of time management, dedication, self-motivation, self-management, and self-discipline. It is also hard to stay focused and on track when a physical office structure is not there to keep a check on you. Therefore, only opt for it if you are someone who is disciplined, focused, and can manage your time well by yourself.
Moreover, if you want to switch to working remotely, you should be comfortable with technology. This is because remote working involves a lot of online video conferencing, online chatting, and working with various types of software.
If you do end up deciding to work remotely then it is best to know its pros and cons first before actually diving into it.
Pros of remote work
No commute time wasted
Save up on gas by avoiding travel
Save up on work wear as you would not have to spend money on buying new expensive work clothes
Work from anywhere around the world. You can also work while traveling as long as you can manage to get a good internet connection
More time with family
Avoid office stress
Cons of remote work
Some people can overwork themselves if they don't know when to stop
Some people end up underworking as they do not have the direct supervision which is present in an office setting. They may become unproductive this way and work may start to pile up.
Poor interpersonal relationships with colleagues
Team building may become difficult and it may be hard to work with others too
More efforts are required for effective communication with colleagues
2. Know What Kind Of Work You Like
Since it is easy to get demotivated and lazy when working remotely, you should be aware of what exactly helps motivate you to keep going. The easiest way to stay motivated is to pick a job that you like so work time would not be as daunting for you.
If you pick something that you don't like, you will feel lazier working remotely when compared to a physical office setting. This is because there would be no one to supervise you when you are working remotely.
3. Know The Best Websites For Remote Jobs
Finding the best remote job might be a time-consuming task. You will need to know the best places or remote job boards where you can find such work. The top ten suggestions below for the best websites for remote jobs can help you find a job suitable for you. You can find more details on each of the websites by scrolling down to the next section.
Virtual Vocations
We Work Remotely
Indeed
Fiverr
Upwork
Freelancer
The Muse
Dribbble
Flexjobs
LinkedIn
4. Know What Your Prospective Employer Is Looking For
Make sure to do some homework on your prospective employer or company that you are planning to apply to. By knowing the company's values and goals, you will be able to get an idea of if you would be able to fit in with them and feel comfortable.
Different employers may be looking for different things when recruiting. Therefore, the best thing to do is to do a little research on each of them separately and then decide which one would be the best your you and matches your personality.
No matter what the employer's values are, two things that are a must is to show that you can be trusted and that you love your work. They all also love a good problem-solver and multitaskers. It is best to think of an example or two from your past experience that shows your honesty, trustworthiness, dedication, and problem-solving skills. These examples would be nice to share in an interview with your prospective employer. Just make sure to be genuine and yourself. Moreover, remote jobs require flexibility in most cases and many employers are looking for it too specifically.
5. Write A Good Resume Which Is Tailored To The Job That You Are Applying For
Writing a good Resume is an important step of how to get a remote job. Every job – be it remote or on-site – requires a Resume. It is best to look at a few examples of good resumes online. Knowing the steps of how to write a good resume might also be helpful. It is also important to do a little research on your employer and tailor your resume accordingly.
Following is some information that you must include in your resume for remote jobs.
Mention in the first or second line that you are looking for remote work
This helps the employer pick out the resumes suited for the job type. It saves them time too and may help your Resume come up in a pile of hundreds.
Mention your location
It is also important to mention where you are based or where you will be working from mostly. This is because some remote jobs require you to be located in a specific locality.
Communication tools that you have used
Since remote work requires a lot of online communication, most remote companies use communication tools such as Slack, Google Hangouts, Trello, Basecamp, Zoom, Zapier, etc. Having experience with one or more such tools may be a plus to add to your Resume.
Showcase your communication skills through your Resume
Good communication skills are a must for remote work. Therefore, it is important that your Resume talks about them. Your Resume is also a form of communication which is why it should be well-structured, easy to follow, and free from any typos. It is best to get it proofread by someone before you submit it. You can also take help from online grammar tools such as Grammarly to make your Resume free from any grammatical errors.
Include a portfolio if applicable and talk about any innovation/initiative that you took
Just telling your employer how good you are at something won't help. They would want proof of your abilities and skills. Therefore, portfolios and real-life examples are important to mention.
Talk about the positive results that you helped bring to your previous employer
It is important to mention how you helped bring positive results in your previous experience. For example, if you were in sales, mention how your strategies helped double the sales in X amount of period. Try to talk with actual figures in numbers. Be more objective than subjective.
6. Follow-Up
Following up is also an important step in how to get a remote job. It shows that you are actually interested in the job. However, one or two communications with a week's gap in between are enough. If you overdo it, you might come off as too needy to the employer and might simply get annoyed.
Emailing is the most formal and the best way in today's digital world to follow up after submitting your remote job application. You can also leave a short text message if the option is available. You can simply say something along the lines of,
"Hello [Hiring Manager's Name],
I hope you're well.
I'm reaching out today to follow up on the [Position] for which I applied on the [dayst/nd/rd/th] of [month], [year]. I would like to express my continued interest in this position and I hope to have the chance to speak with you about it.
Regards,
[Your Name]"
Top 10 Websites For Best Remote Jobs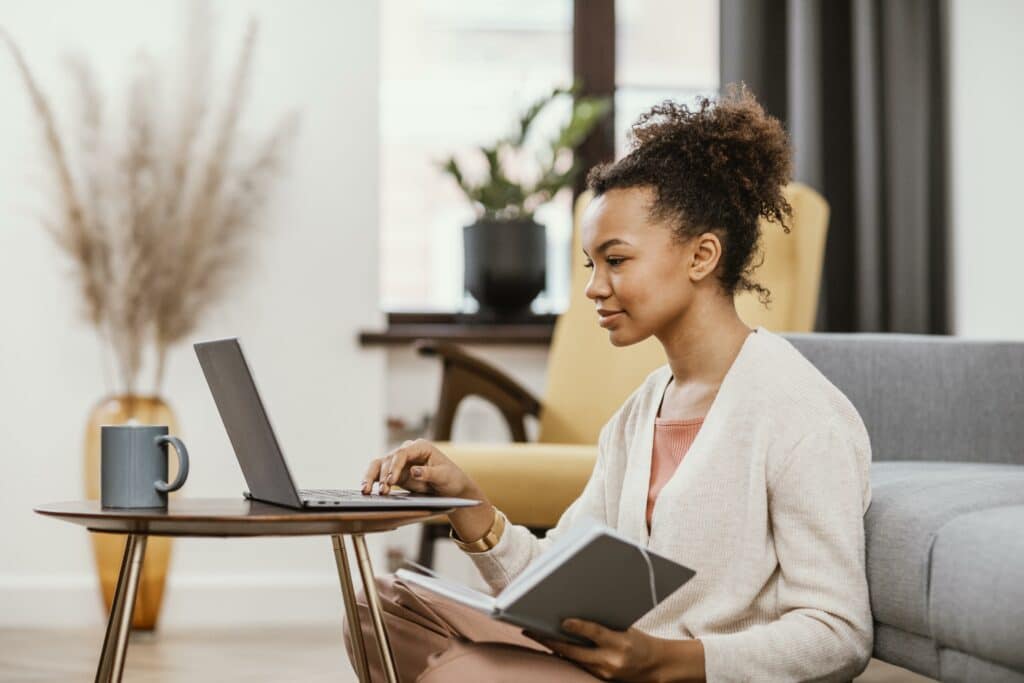 There are many scammers out there that you need to be aware of. For your convenience, we have compiled a list of websites that provide listings of the legit best remote jobs. These sites will help you to connect with a range of job opportunities daily.
Without further ado, let us dive in and get to know about the top ten websites to get the listings for the best remote jobs. These sites are user-friendly, are authentic, and provide hundreds of thousands of online job opportunities daily in one place.
1. Virtual Vocations
Cost to use: Basic free account. More advanced paid accounts are also available costing $15.99 per month and $59.99 for six months.
What makes it unique: Free and paid courses offered to help with interviews and job searches.
Remote or on-site: Remote only.
Virtual Vocations is one of the websites that offer the best jobs specific to telecommuting. The website was started by a stay-at-home mom whose sole aim was to provide a platform that would help people find legitimate remote jobs.
There are a variety of hand-screened job listings available on the site for its users. The types of jobs include anything from writing, to account management to paralegals. Moreover, the website offers multiple courses that can help people give the best interviews and find perfect jobs.
2. We Work Remotely
Cost to use: Free
What makes it unique: It is free to use and doesn't use job listings from other sites.
Remote or on-site: Remote only
This particular platform is dedicated to remote jobs only. It claims to be the largest remote hiring site with listings unique to its website and gets more than 4.5 million visitors. There is a plethora of best remote jobs on it with opportunities ranging from customer service positions to programming and design. You can go for freelancing options, part-time opportunities, or be hired for a full-time role too.
The website design also makes it easy to use and navigate and the cost of use is nil too. You just have to sign up and you can start receiving job listings right away on a daily basis.
3. Indeed
Cost to use: Free
What makes it unique: Many remote listings are available. The variety of jobs available.
Remote or on-site: Both
Indeed offers a plethora of jobs, both remote and on-site. It is one of the most authentic and strongest job boards you can find. It shows data locally and also from around the world. Since it brings in global job opportunities, the number of listings is huge and there is always something available for everyone. You can upload your updated résumé to your account on Indeed so that companies offering remote work can get in touch with you too.
4. Fiverr
Cost to use: 20% of the earnings per job
What makes it unique: Popular for freelancing and small jobs
Remote or on-site: Remote only
Fiverr is one of the top websites that provides the best remote jobs that are usually short-term based projects suitable for freelancers. For every gig you land, the website deducts 20% from your earnings as its fee. It provides many jobs for freelancers looking for micro-jobs in writing, editing, designing, etc.
Fiverr can be a great option for those looking to take up side jobs for extra money. However, there is a lot of competition present on the site and it might be difficult to land your first gig. Some people start by making a very minimal amount at first, while others are able to land a gig at all. You must need to have a very strong profile to attract clients and regularly pitch to have a chance at getting a job.
5. Upwork
Cost to use: 5% to 30% of earnings per job
What makes it unique: A variety of jobs types and small project-based jobs available
Remote or on-site: Remote only
Another platform to consider for remote jobs is Upwork. It is similar to Fiverr and deducts a percentage of your earnings as a fee. This website is also most suitable for freelancers looking for short gigs or small jobs. Millions of popular companies, such as Pinterest, hire people through this platform and there are a variety of jobs available too.
However, it should be noted that landing a job on Upwork may be highly difficult as it's a competitive platform. There are already many established freelancers on the site that may be hard to beat. You will have to build a great profile and send regular tailor bids to be able to have a chance at scoring a job. It might also not be a stable or reliable source of income enough to run a household.
6. Freelancer
Cost to use: 10% of earnings per job
What makes it unique: 24/7 customer care support
Remote or on-site: Remote only
Freelancer.com claims to be the world's largest freelancing marketplace. It is an online place filled with multiple remote opportunities suited to freelancers. It also requires you to set up a profile that talks about you, your expertise, past experiences, etc.
It charges a fee that is equal to 10% of your earnings on every gig and also takes a cut from extra payments or tips that you might get. It does provide a sea of opportunities in terms of the best remote jobs; however, the competition for those jobs is sky-high. Therefore, it might be quite difficult to get a job and make a reasonable amount of income.
Due to the unstable earnings, we wouldn't recommend freelancing sites like Freelancer, Fiverr, and Upwork for those trying to support a family. However, students trying to make some extra cash to help them pay student loans or their daily expenses can definitely have a go at the online jobs on these sites.
7. The Muse
Cost to use: Free
What makes it unique: Paid career coaching offered
Remote or on-site: Both
The Muse is a very professional looking user-friendly website that offers various remote and on-site opportunities. It features detailed information about all the companies listed and the jobs that they have. To search for remote/online jobs only, you can check the relevant option in the filter provided on the site.
Moreover, they also have a 'Coach Connect' service that provides coaching services on multiple job search-related topics in exchange for a fee. The coaches can help you build a great CV, prepare for interviews, and land the job that is right for you. The cost of every coach differs according to their level of expertise. The website also contains many free articles to help with the job search.
8. Dribble
Cost to use: Generally free. Pro membership and Pro Business membership are offered for $60 and $180 annually.
What makes it unique: Designers focused
Remote or on-site: Remote only
This website features the best remote jobs for designers in particular. It provides job listings for web designers, product designers, UX designers, branding experts, etc.  You can build a portfolio on the site for employers to look at. The basic account on Dribbble is free.
If you are willing to pay a little then you could also opt for a Pro subscription that allows you to make a portfolio site from the work that you shared on Dribbble. The next level of subscription is Pro Business which has additional benefits. You can visit their website to check out the subscription options and what exactly they offer.
9. Flexjobs
Cost to use: $9.95 per week, $59.95 per year
What makes it unique: The jobs are pre-screened
Remote or on-site: Both
Flexjobs offers opportunities ranging from freelancing projects to full-time executive jobs – be it remote or on-site.  They claim to have about "28,098 of the highest quality remote, work from home, and flexible jobs in 50+ career categories."
One great thing about this platform is that they pre-screen the jobs for you. This limits the chances of fraud and you can choose a job best suited to you easily without having to worry about anything.
They offer career advice too and organize regular events, webinars, and coaching services to assist job-seekers with their search. There are different memberships offered including a $9.95 weekly subscription, $24.95 monthly subscription, $39.95 for three months, and $59.95 annually. They often have sales too to membership costs that you can avail for a cheaper subscription.
10. LinkedIn
Cost to use: Free account option. Various paid accounts are available too. A Premium Career account costs $29.99 per month.
What makes it unique: Variety of job options available. Can be used to build a business profile and make professional connections
Remote or on-site: Both
LinkedIn is a popular employment-oriented online service providing millions of job opportunities to job-seekers. The listings on LinkedIn include both remote and on-site ones. The platform is primarily used for professional networking and those that really invest in networking end up getting great job offers.
Moreover, LinkedIn is a popular global site that opens up remote job opportunities from around the world. It has a separate 'Jobs' page that contains the listing for you to view. You can select your preferred location and job type from the filters provided to make the search more relevant to your needs.  You can simply sign up for free to apply for the jobs on the platform.
FAQs
Can you get a remote job in one day?
Not really. Everything takes time and effort. Finding a good job that is suitable for you may take time in itself. After you are considered for a role as a prospective employee, the recruiting process may also include a few interviews. This all takes time. It may take somewhere between a week to a month or more.
Are there authentic websites that list remote jobs only?
Yes. We have provided a list of legit websites that offer the best remote jobs listings only. The top ones include Virtual Vocations, Fiverr, Upwork, Freelancer, Dribbble, and We Work Remotely. Other websites list opportunities for both remote and on-site jobs. You can find a wide range of remote work on some of these websites too by just turning on the filter for remote/online jobs. Such websites include Indeed, The Muse, Flexjobs, and LinkedIn.
Do remote jobs earn less money than on-site jobs for the same position?
No. Working, you can earn equal to what you would earn by working on-site.
How to be safe from scammers when opting for a remote job opportunity?
Look for opportunities from websites that are authentic. Some websites, like Flexjobs, pre-screen job listings for you to make sure that the jobs are free from any kind of fraud. Do some research on the company's profile and its employees before accepting any job. Usually, jobs that are asking money from you are a red flag.