Best Teaching Student Loans this Year
There are various types of student loans available for students who would like to study towards a teaching qualification. Read on to find out more so you can find the right fit for your needs.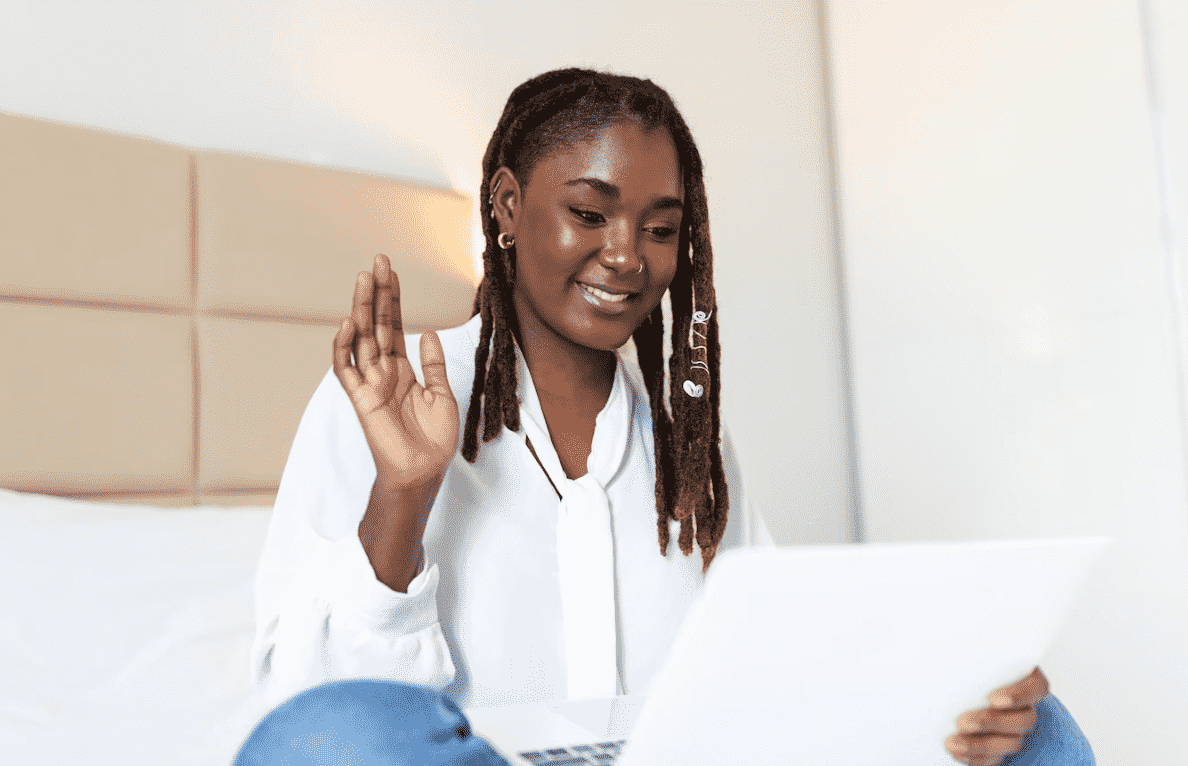 Teachers are the driving force behind every profession so teaching student loans play an important role in education as a whole. There's an increased demand for educators so the government, as well as private lenders, are constantly issuing loans specifically designed for teachers. In this guide, we highlight the student loans available to those looking to pursue a degree in education, as well as the pros and cons of each one. With this knowledge in mind, you'll be able to make the best financial decision toward becoming a teacher.  
Federal Student Loans
Federal student loans are offered by the government and can be issued in the form of loans or grants. They offer benefits that make repayment easier for the borrower and additionally offer protection from high-interest rates. However, some of the loans are capped and have a limit to how much a student can borrow each year. Consider any one of the following loan options:
Direct Subsidized

Direct Unsubsidized 
Grad PLUS 
Parent PLUS 

Who is eligible? 

Undergrads

Undergrads, Graduates

Graduates, Professional Students

Parents

Current interest rate

3.47%

4.30%

5.3% 

7.54%

Loan limit per year

Graduate year onwards: $20,500

Dependents: $31,000

Independent:  $57,000

No limit

No limit

Loan fee

4% of loan amount

4% of loan amount

4.23% of loan amount

4.23% of loan amount

Payment 

–

6 months after you graduate





– Total repayment in max 30yrs

–

6 months after you graduate





– Total repayment in 10–25yrs

–

6 months after you graduate

– Total repayment in 10–25yrs

–

60 days after loan payout

– Total repayment in 10–25yrs
1. Direct Subsidized Loan
This is a government-subsidized loan that has a fixed interest rate. They are best for undergraduates and graduates who need additional funding when previous loans or grant money is not enough. The borrower needs to be enrolled at least half-time in a post-secondary education program and be a U.S. citizen or permanent resident 
Pros: Is eligible for loan forgiveness
Cons: May not be enough to cover the whole cost of attendance
2. Direct Unsubsidized Loan
Available to both undergraduate and graduate students, the borrower of this type of loan is responsible for interest accruing during the lifetime of the loan. Direct unsubsidized loans assist students by providing additional financial aid that has a lower interest compared to pirate loans. Eligibility is not need-based and students need to be U.S. citizens and be enrolled at least part-time.
Pros: Has a lower interest rate compared to other loans
Cons: Loan limit is not enough to cover all certified costs of attendance
3. Grad PLUS Loan
This is a federal loan with a fixed interest rate for graduate or professional students. Grad PLUS loans are meant to fill in the financial gap left after previous federal loans have been diminished and the whole cost of attendance has not been covered. Graduates enrolled at least part-time are eligible for this loan.
Pros: Offers additional aid to cover the entire cost of attendance
Cons: Interest accrues over the lifespan of the loan
4. Parent PLUS Loan
This is a federal loan issued to a student's parents as a direct PLUS loan. The Parent PLUS loan is taken out by parents directly – this means only parents are eligible because the parent is charged with paying back the loan, not the student. This type of loan is ideal for borrowers who still have gaps in funding their education after borrowing the maximum limit of their unsubsidized and subsidized loans.

Pros: Parent borrowers can apply for deferment
Cons: A credit check is required
How to Apply for Teaching Student Loans
Aspiring teachers looking to apply for any one of the preceding federal student loans should take note of the following:
Eligibility requirements for Teaching Student Loans
Student loans that cater to future teachers typically have eligibility requirements such as being accepted into a teaching program or having a certain GPA. Additionally, applicants may need to provide proof of enrollment in an educational program and submit transcripts as part of their application.
Steps to Apply for Federal Loans for Teachers
Once eligible and can apply for federal loans, applicants must fill out the Free Application for Federal Aid (FAFSA). This way, it will be easy for schools to determine the amount of financial aid to extend to each student. To do this, you will need to gather information pertaining to yourself, income, and taxes. Completing and submitting the FAFSA is the main step in qualifying for and getting a federal loan.
The following personal and financial information/documentation may be required:
Social Security Number

Alien Registration Number for non-U.S. citizens

A Federal Student Aid (FSA) Identification

Federal income tax returns, W-2s

Bank statements

Records of investments/ assets

Records of untaxed income

Driver's license number (optional)

List of schools you wish to attend

Contact information: phone number or email address
Federal Loan Alternatives
In the event that a federal student loan doesn't fit your situation, consider the following alternative that caters to students who are future teachers.
TEACH Grant
The Federal Teacher Education Assistance for College and Higher Education (TEACH) Grant program offers additional financial assistance to aspiring students pursuing a career in education. The total award money for undergraduate students is up to $16,000 and that for graduates is up to a maximum of $8,000.
The program offers financial assistance to undergraduate and graduate future teachers in exchange for a minimum of four-year teaching services after completing their studies and upon graduation. Upon successful completion of the service, the borrower is not obligated to repay the award money received through the TEACH Grant. Applicants for the grant program must be enrolled in participating institutions to remain eligible.
Pros: Need not repay the amount awarded to you
Cons: Requires a long commitment time to even out the aid failure to which the grant turns into a direct unsubsidized loan
Steps to Apply to Teach Grant
The first step to applying for the TEACH Grant will be to fill out and submit your FAFSA. Submit the form as early as possible as financial aid is disbursed on a first come first served basis. Ensure that you are planning to attend a participating school. Your school will then notify you of your eligibility and further status concerning the TEACH Grant program.
To apply, you will need the following personal and financial information/documentation:
A complete and submitted FAFSA

A Federal TEACH Grant Application

Complete Initial Counseling for the TEACH

TEACH Grant Agreement to Serve (ATS)

Documentation of teaching service before final approval
Private Student loans for Teachers
If you are unable to get federal aid as a teaching student, you can opt for one of the private options listed below.
#1 Sallie Mae
Sallie Mae is one of the largest private student loan lending institutions and is among the best lenders for private loans. It offers loans to undergraduates, graduates, and parents. The bank provides up to 100% of the amount requested by teaching students which equals up to the cost of attendance.
Pros of Sallie Mae Loans:
Can cover all teaching education expenses
No loan origination, application, or repayment fee
Cons of Sallie Mae Loans:
Has a minimum credit score
Eligibility Requirements:
Be enrolled at least half-time in a degree program
International students need a cosigner who is a U.S citizen or resident
Be a U.S citizen or a resident attending an eligible school
Repayment Terms:
10–15 year loan term
Has three repayment programs (deferred, fixed, and interest only repayments)
Cosigner is released after one year of consecutive timely payments
#2 College Avenue
College Avenue offers low-interest loans to undergraduate teachers, graduate teacher students, and parents, and they offer refinancing options too. They have a user-friendly website that makes the experience all the more convenient for users.
Pros of College Avenue:
Covers 100% of school costs
No loan origination fee for graduate and parent loans
Easy to apply
Flexible repayment options
Cons of College Avenue:
Can have a long loan approval process
Eligibility Requirements:
Meet set satisfactory academic progress
Be enrolled in an accredited school in the U.S.
Be at least 16 years of age
Repayment Terms:
0.25% interest rate reduction on recurring payment
Borrowers can pay either while in school or after graduation
Average loan repayment term is 5–20 years
#3 Earnest
Earnest differs from other private student loan lenders as they not only consider credit scores but also the borrower's salary, debt-to-income ratio, and employment history. They offer customized rates that are fair and on par with the information provided by the borrower
Pros of Earnest:
No late payment fees
No loan application or origination fee
Has a rate match feature
Cons of Earnest:
Requires a credit score of 650 and above
Eligibility Requirements:
Resident of the U.S. (excluding Nevada and Kentucky states) and District of Columbia
Age of majority in the state of residence.
U.S. Citizen or Permanent Resident
Repayment Terms:
Choose individual monthly payment amount
9 months grace period
Loan term range from five to 15 years
#4 Ascent
Ascent provides loans both for undergraduate and graduate teaching programs.  It allows borrowers a minimum loan amount of $2,001 up to the total cost of attendance requested. Ascent has an easy application process and offers both cosigned and non-cosigned teaching student loans.
Pros of Ascent:
Has the best repayment terms
Easy application process
Uses alternative factors to determine eligibility
No minimum income requirement
Cons of Ascent:
Has a minimum credit score
Eligibility Requirements:
Be a junior or senior
Be a U.S citizen or a permanent resident
At least 18 years of age
Repayment Terms:
1% cash back reward upon showing proof of graduation
Five to 20 year repayment terms
Start payment from up to 9 months after graduation
Scholarships
Scholarships are financial awards to students that do not need to be paid back. Scholarships might not be able to cover the full cost of attendance for teaching students but they can contribute towards it and reduce the financial burden on students. There are many general scholarships available to students and some are even specific to teaching majors.
The requirements for each scholarship vary. For example, some scholarships are distributed based on merit while others are need-based.
Applicant requirements for scholarships may include one or more of the following:
Grade Transcript
Minimum GPA
Essay
Letters of recommendation
Resume/Present work experiences
Portfolio
Financial information
Oration
School verification
Short answers
Special project
Standardized test scores (SATs, ACTs)
Video submission
FAQs
Here are some frequently asked questions.
What is the deadline for FAFSA? 
The application deadline for the 2022–2023 school year is June 30, 2023. The deadline can differ from state to state and also different schools have different time frames. Check with your school to establish their exact deadline.
Are teaching grants free? 
Teaching grants are free and are given out without any obligation to pay back the awarded sum of money. The grants have a caveat though. The student has to agree to teach for at least four years at an eligible school. 
Can federal loans be forgiven?
Yes, they can. Federal loans are susceptible to loan forgiveness. There are certain situations that can have your loan forgiven or discharged.
Final Thoughts
In the quest to become professional teachers, students have the option of accessing federal loans, as well as grants such as TEACH, to help pay off some of the costs of attendance. While both options allow you to keep your debt manageable, grants are also a great way for financially challenged students to qualify to be teachers and in return, offer to teach in uniquely challenged school environments. Make sure to weigh your options carefully before deciding on which route to choose. In doing so, you can get the financial assistance you need to fund your education and start your teaching career.