Best New Jersey Student Loans
As a New Jersey student, you have many loan options available, including federal and private student loans. Here are the best New Jersey student loans for 2023.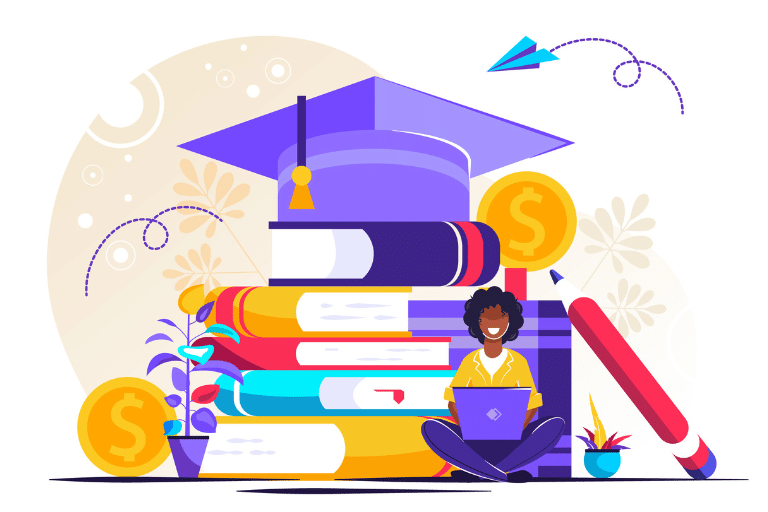 If you're going to college in New Jersey, there are private student loans and financial aid programs available to help pay for college. These programs help make college more affordable and can include scholarships, grants, and student loans.
Don't forget that you can also apply for a federal student loan, which may be more affordable, and it should be your first option when looking to pay for college.
We look at loans in New Jersey, where to get them, the best private lenders, and the federal loans that are available.
New Jersey College Loans to Assist State Students (NJCLASS)
The New Jersey College Loans to Assist State Students (NJCLASS) is a loan program designed to provide additional financial assistance to New Jersey students and families.
This program supplements federal financial aid and is aimed at covering the gap between the total cost of education and the financial aid already received from federal and other sources.
Eligibility: Students or their parents who are residents of New Jersey or are attending a college or university in the state can apply. They must also meet credit and other eligibility criteria.
Loan Types: NJCLASS offers various loan options with differing interest rates and repayment terms. This allows borrowers to choose a plan that fits their financial situation.
Interest Rates: The interest rates for NJCLASS loans may vary based on the selected repayment option and the creditworthiness of the borrower.
Repayment Plans: Various repayment options are available, including immediate repayment or deferred repayment plans. The flexibility in repayment plans caters to the different needs and financial standings of the borrowers.
Application Process: The process usually includes completing the application form online and submitting the necessary documentation to demonstrate eligibility.
The NJCLASS loan program serves a vital role in helping students and families in New Jersey access higher education by filling the financial gap that other aid might not cover.
Private Student Loans in New Jersey
If you're just looking for private student loan options, we recommend these lenders:
Lender
Scholaroo rating
Fixed rates starting (APR)
Variable rates starting (APR)

Sallie Mae

Best for borrowers with cosigners

Visit website
4.50%
5.99%

College Ave

Best overall

Visit website
4.44%
5.09%

Earnest

Best for borrowers with fair credit

Visit website
4.45%
5.32%

Citizens Bank

Best for cosigner policies

Visit website
4.43%
6.03%

MPOWER

Best for international students

Visit website
14.75%
N/A
Federal Student Loans for South Carolina Students
Federal student loans are loans provided by the U.S. government and are generally available to students across the country, including New Jersey.
These loans are often the most favorable option for students, as they typically come with lower interest rates and more flexible repayment options compared to private loans.
Applying for federal aid through the Free Application for Federal Student Aid (FAFSA) is the first step, and it can open doors to other financial aid opportunities such as grants and scholarships, which do not need to be repaid.
Federal student loans come with benefits like lower rates, flexible repayment plans, and loan forgiveness options.
You need to complete the Free Application for Federal Student Aid (FAFSA) to determine whether you qualify for a student loan, and what type of loan you may get. The FAFSA is free and you can apply online.
There are different types of federal student loans:
Direct Subsidized Loans: The government pays the interest on the loan while the student is in school or during a deferment. These loans are aimed at undergraduate students with financial need.
Direct Unsubsidized Loans: The student is responsible for paying interest throughout the life of the loan. These loans are aimed at both graduate and undergraduate students.
Parent PLUS Loans: The borrower pays the interest and these loans require a credit check. Parent PLUS loans are available to parents of dependent undergraduate students.
Grad PLUS Loans: These loans are similar to Parent PLUS loans but available to graduate students.
Direct Consolidation Loans: This allows borrowers to consolidate multiple federal student loans into one loan. It makes payments easier, but keep in mind that it might lead to loading some benefits associated with the original loan(s).
Private loans and NJCLASS loans may be suitable to cover additional expenses not met by federal aid, but they often come with stricter repayment terms and higher interest rates.
Student Loan Alternatives in New Jersey
If you're a New Jersey resident with existing student loans and looking for alternatives, you can consider student loan forgiveness programs. You can also look at student loan refinancing to potentially lower your payments while saving on interest.
Here's a list of scholarships in New Jersey along with tips on how to win a scholarship, eligibility requirements, and how to apply.
FAQs
What are the types of student loans available in New Jersey?
Federal student loans including Direct Subsidized, Unsubsidized, and PLUS loans, as well as NJCLASS loans, private student loans offered by banks, credit unions, and private lenders, and institutional loans that some colleges and universities may offer.
How do I apply for NJCLASS loans?
You can apply for NJCLASS loans online through the Higher Education Student Assistance Authority (HESAA) website. You'll need to complete the application form and provide the necessary documentation to demonstrate eligibility. Make sure to understand the terms, interest rates, and select the repayment plan that best fits your financial situation.
Are there any grants or scholarships available for students in New Jersey?
Yes, there are various grants and scholarships available to New Jersey students. These include the Tuition Aid Grant (TAG), Educational Opportunity Fund (EOF) Grants, and numerous private and institutional scholarships. The best approach is to apply through the FAFSA and consult your school's financial aid office for specific opportunities.
How do I qualify for federal student loans in New Jersey?
To qualify for federal student loans, you must complete the Free Application for Federal Student Aid (FAFSA). Eligibility depends on factors such as financial need, enrollment in an eligible degree or certificate program, U.S. citizenship or eligible non-citizen status, and satisfactory academic progress.