Best California Student Loans for 2023
If you're a California student and looking for a student loan, you have many options available, including federal and private student loans. We look at the best California student loans, federal loans available, and how to qualify.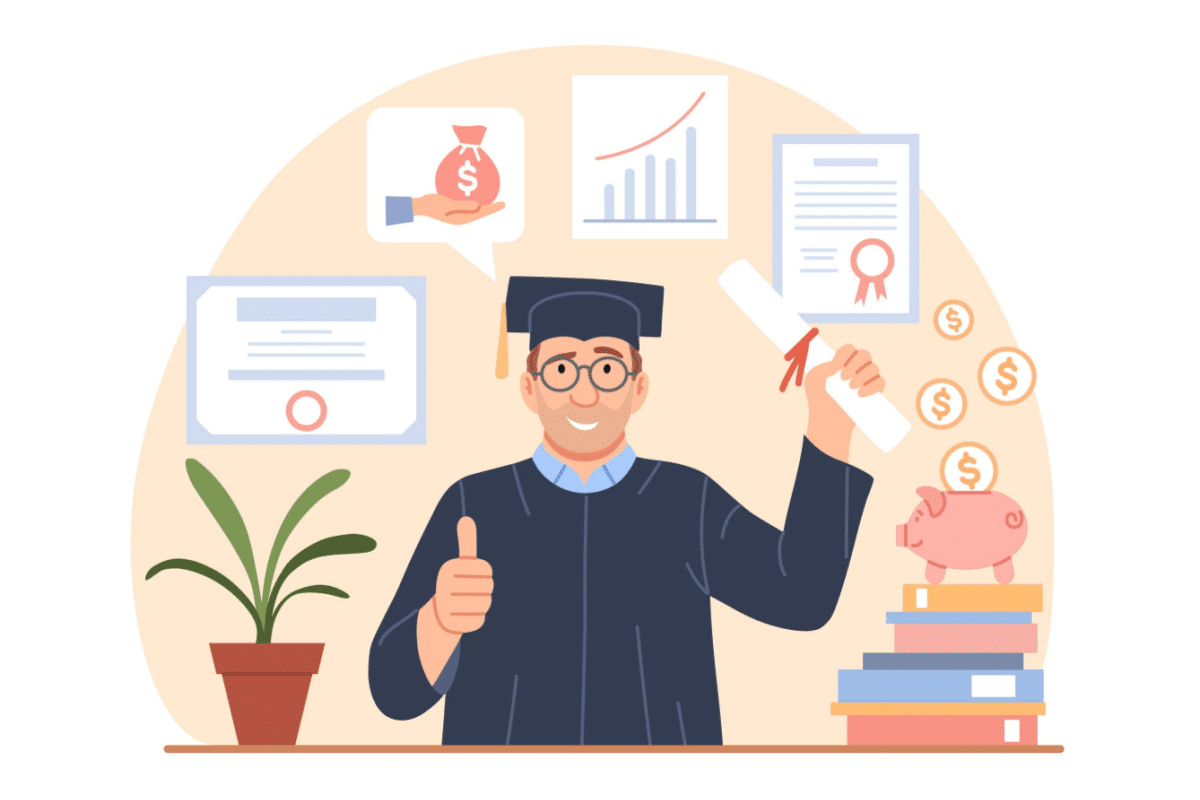 Whether you're getting ready to go to college in California or are already a student, it's important to consider your options when it comes to funding your tuition.
California has several private student loan and financial aid programs that can help you pay for college, but before applying for these loans, make sure you have considered all available grants and scholarships as these are free money and do not need to be repaid.
Once you've exhausted all other options, you can consider private California student loans from reputable leaders. We look at student loans in California, where to get them, the best lenders for student loans in the U.S., and the federal loans that are available.
Private Student Loans in California
Lender
Scholaroo rating
Fixed rates starting (APR)
Variable rates starting (APR)

Earnest

Best overall

Visit website
4.45%
5.32%

College Ave

Best for low interest rates

Visit website
4.44%
5.09%

Ascent

Best for loans without cosigners

Visit website
4.62%
5.98%

Sallie Mae

Best for borrowers with cosigners

Visit website
4.50%
5.99%

SoFi

Best for interest rate discounts

Visit website
4.99%
5.49%
Federal Student Loans for California Students
The best place to start your search for California student loans is a federal student loan from the U.S. Department of Education. There are different types of federal student loans:
Direct Subsidized: These loans are for undergraduate students with financial need. The government pays the interest while you're in school or during deferment.
Direct Unsubsidized: These loans are available to undergraduate and graduate students, regardless of financial need. Students pay the interest on the loan.
PLUS Loans: These loans are available to graduate or professional students. The require a credit check and the borrower pays the interest. Grad PLUS loans are for graduate students while Parent PLUS loans are for parents of students.
Direct Consolidation Loans: These loans allow you to combine multiple federal loans into one loan. It's easier to manage payments, but keep in mind that you may lose certain benefits associated with the original loan.
To qualify for a federal student loan you need to complete the Free Application for Federal Student Aid (FAFSA). You can do this online and it's free. The outcome of the application will determine what type of student loan you qualify for.
There are many benefits to taking out a federal student loan, including flexible repayment plans, lower interest rates, and loan forgiveness.
Alternatives to Student Loans in California
FAQs
Are student loans forgiven in California?
Yes, there are several forgiveness options available to California students. Read more about the best student loan forgiveness options in California this year in this guide.
Does California offer student loans?
California doesn't have specific loans available to students. However, all students are eligible for federal student loans – you'll have to fill in the FAFSA to apply for a loan.
How much student loan debt is there in California?
US borrowers have around $1.6 trillion in federal student loan debt. Of this, 3.8 million Californians owe more than $142 billion of this debt.