Youthlinc Utah Young Humanitarian Award
$1,500–$7,500
Award Amount
3/1/2023
Submission Deadline
Explore Similar Scholarships
Location:
Grade Level:
In 2005, the Youthlinc Humanitarian Award was created to recognize outstanding humanitarian service among young people. The award celebrates full-time high school seniors and undergraduate college or university students who are committed to giving back to their communities. The program is sponsored by the George S. and Dolores Doré Eccles Foundation.
Every year, students studying in high schools or universities in Utah may apply for the scholarship. Applications will be judged solely on leadership skills, consistency, and drive-in service. GPA or academic performance will not be considered, transcripts are requested only as proof of enrollment in a Utah school.
The total amount awarded to students is $32,000. One high school student and one college student will each be awarded $7,500 as the overall winners. Two runner-ups, one high school student, and one college student will each receive a $4,000 scholarship, and three college students and three high school students will each receive $1,500 scholarships.
Key Information of Youthlinc Utah Young Humanitarian Award
Study Details
Country of Study
United States
Scholarship Details
Intended Level of Study
Undergraduate
Postgraduate
Award Amount
$1,500–$7,500
Youthlinc Utah Young Humanitarian Award Timeline
January 2023
Application Opening Date
Applications open on January 1.
March 2023
Submission Deadline
The submission deadline is on March 1.
April 1, 2023
Finalists are notified
The top ten finalists with the best applications will be decided.
April 9, 2023
Finalists are interviewed
The finalists will be invited to an interview with a scholarship award committee, and the overall winner will be decided.
April 15, 2023
Recipients are announced
All the winners of the scholarship will be notified and their scholarship amount will be confirmed.
Scholarship Eligibility
To be eligible to apply, applicants must meet the following criteria.
Eligible Grade: High School Junior – Undergraduate
Maximum Age: Any
Required GPA: Any
Geographic Eligibility: Utah
Gender: Any
Race/Ethnicity: Any
Application Requirements
Here's what you need to submits besides your application.
Grade transcript
Essay
Recommendation letters
Video Submission
Present Work Experiences
How to ace the Youthlinc Utah Young Humanitarian Award
1
Serve more within Utah
While service to any persons or communities will be considered, the judges will prefer applications that show local impact within Utah. Try to get involved in more local community service work.
2
Create your résumé in the required format
Visit the scholarship website to download the specified résumé format. Create your résumé using that template, and save and submit it in the stated format. It must contain your community service roles and responsibilities and how you served your community.
3
Remind your recommenders to submit early
Whoever you select to recommend you will have to fill out a recommendation form on the scholarship website and submit it directly to the Youthlinc Director's email. The recommendation forms from both of your recommenders must be submitted before March 1 or your application will not be considered.
4
Give specific examples
While writing your essay, you will need to give examples or recount experiences you have had while serving. Give specific examples and use clear expressions that convey your message smoothly. Also, avoid falsifying any part of your essay and overall application.
How the Youthlinc Utah Young Humanitarian Award is Judged
Young Humanitarian scholars are service leaders who dedicate their time and effort to contributing to the well-being of the needy and underprivileged. These scholars render unpaid volunteer efforts to communities and individuals in need of their assistance. In the selection process, priority is given to applicants who offered longtime, sustained, and focused service efforts over applicants who participated in brief volunteer service programs.
Why We Love the Youthlinc Utah Young Humanitarian Award
Awards can be deferred
Recipients of the award may defer their acceptance if they are not ready to begin their college education in the year of their award. The organization will keep scholarship funds for up to three years for applicants.
Some finalists will receive additional funding
Finalists, who will be attending the University of Utah, will receive additional funding from the University Union Scholarship Fund if they attend the Union Scholarship Celebration on September 15.
Recipients may study any course
Recipients of the scholarship may apply to the university to study any course or program of their choice. The program offers educational opportunities to those who continue to serve others.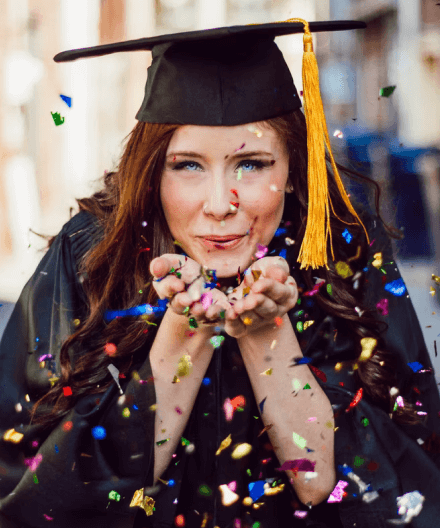 5 Facts About The Youthlinc Utah Young Humanitarian Award
Applications are reviewed by community leaders
Community leaders in the fields of business, politics, education, law, and community service are on the selecting committee in this program.
Soft age limit of 25 years
Students over the age of 25 may apply, however, the organization will expect more services listed on their résumé than on those of younger students, and applications from students over 25 years old will be judged to higher standards.
Finalists must attend interviews
Any finalist, who is unavailable to attend the interview, will no longer be considered for a scholarship and their award will be given to a different applicant.
Finalists will be publicized
The top ten finalists will be featured in a video presentation or slideshow at the Youthlinc Annual Benefit and may appear in television or newspaper coverage.
Awards will not be paid to students
The scholarship funds will be issued as checks in the name of the recipient's university or college, not in the recipient's name.