Young Writers Awards
11/1/2023
Submission Deadline
Explore Similar Scholarships
Grade Level:
Students from 9th to 12th grades are invited to enter one of the following categories each year: a collection of three poems, a one-act play, or a short fiction narrative of 1,500 words or less (run no more than 30 minutes of playing time) as well as nonfiction; or an academic or personal essay (1,500 words or fewer).
The Young Writers Awards (YWA) are designed to recognize a first, second, and third place winner in each category. Each category's first-place winner receives $1,000, second-place winners earn $500, and third-place winners receive $250; and are eligible for undergraduate scholarships of $60,000 in total for four years at Bennington College.
Finalists, who apply, get accepted, and enroll at Bennington, are also eligible for undergraduate scholarships at a total of $40,000 for four years. The competition is open to high school students around the world.
Key Information of Young Writers Awards
Study Details
Country of Study
United States
Specific Schools
Bennington College
Scholarship Details
Intended Level of Study
Undergraduate
Award Amount
$250–$60,000
Young Writers Awards Timeline
September 1, 2023
Competition Opening Date
Applications usually open on September 1. Ensure your applications start early.
November 1, 2023
Competition Deadline
The deadline for applications is on November 1.
April 2023
Winners Announcement
Winners of the competition and scholarships are usually announced in April.
Scholarship Eligibility
To be eligible to apply, applicants must meet the following criteria.
Eligible Grade: High School Freshman – High School Senior
Maximum Age: Any
Required GPA: Any
Geographic Eligibility: Any
Gender: Any
Race/Ethnicity: Any
Application Requirements
Here's what you need to submits besides your application.
How to ace the Young Writers Awards
1
Literature must be original
All submissions must be original material that has been evaluated, approved, and sponsored by a high school teacher.
2
Make your work one-of-a-kind
Write about what's relatable and close to your heart. Have it properly outlined and developed. Don't be afraid to make changes as you go along.
3
Include an academic sponsor in your application
For inquiry purposes, your teacher is your sponsor in your application so be sure to provide contact. Homeschooled children must have a mentor to sponsor their work.
4
Ask a mentor for feedback
Once you have completed your project, ask a teacher or mentor for feedback. Make any necessary improvements. Don't just submit the first thing you do, take the time to work on it.
How the Young Writers Awards is Judged
The scholarship recipient is judged on their originality and inventiveness. You should write a one-of-a-kind piece in your own style and submit it for evaluation.
Why We Love the Young Writers Awards
Open to all
The competition is open to all high school students of all races, ethnicities, and genders from all over the world.
It's not just a contest
All nine winners and finalists are eligible for undergraduate scholarships at Bennington College for four years.
GPA is not required
You do not need to demonstrate or have an outstanding GPA to be considered for the award.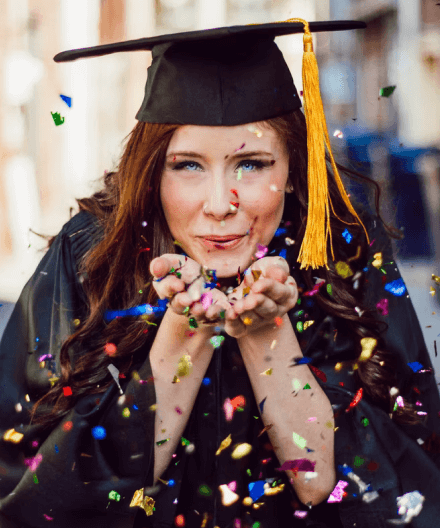 5 Facts About Young Writers Awards
Contest prize and academic scholarship in one
Winners and finalists of the competition receive prizes of $250 to $1,000 and are eligible for four-year scholarships of $40,000 to $60,000 at Bennington.
No geographical boundaries
High school students from all over the world can apply for this contest. Last year's winners were from Hong Kong, Poland, India, Canada, and the U.S.
Grade-level specific
Every year, students in 9th to 12th grade are invited to submit entries in one of three categories: fiction, nonfiction, or poetry.
An exceptional legacy
Bennington College is well-known for its literary legacy, including two on Time magazine's 100 most influential list, 12 Pulitzer Prize winners, three US poet laureates, four MacArthur Geniuses, and a wide number of New York Times bestselling authors.
Famous Bennington College alumni
As part of its unique literary legacy, Bennington College's notable alumni include Donna Tartt, Bret Easton Ellis, Kiran Desai, Jonathan Lethem, Michael Pollan, Ann Goldstein, and Safiya Sinclair to name a few.