Good Tidings Community Service Scholarship
11/11/2023
Submission Deadline
Explore Similar Scholarships
Location:
Grade Level:
The Good Tidings Community Service Scholarship targets high school graduates in need of financial aid for their higher education, providing they demonstrate exemplary leadership skills in community service projects.
The scholarship is worth $10,000 given to 10 recipients each year. To date, the scholarship program has issued $1,717,000 to 390 students.
The Good Tidings Foundation is a non-profit charity for children and youth. It grows and supports athletics, artistic activities, education, and wonder for them in the greater Bay Area. The organization creates original projects in these areas and works with professionals and government departments to make them accessible.
Key Information of Good Tidings Community Service Scholarship
Study Details
Country of Study
United States
Scholarship Details
Intended Level of Study
Undergraduate
Good Tidings Community Service Scholarship Timeline
May 2023
Application Open Date
The application opens in June.
November 11, 2023
Submission Date
The application deadline is on November 11.
November 17, 2023
Winners Announcement
Recipients are notified on November 17.
Scholarship Eligibility
To be eligible to apply, applicants must meet the following criteria.
Eligible Grade: High School Senior
Maximum Age: Any
Required GPA: Any
Geographic Eligibility: United States
Gender: Any
Race/Ethnicity: Any
Application Requirements
Here's what you need to submits besides your application.
Financial Information
Essay
Recommendation letters
How to ace the Good Tidings Community Service Scholarship
1
Write a detailed essay on your skills
One of the things required to ace this scholarship is proof of leadership skills and active involvement in extraordinary community projects. The essay gives you the chance to share your story and the passion that drives it.
2
Choose your references or recommenders wisely
You'll need to submit references or recommendation letters from your high school principal, college professor, or a community leader in your area. Consider asking people who you have interacted with often and who know you well to write your letters.
3
Apply for FAFSA early
This scholarship requires you to show proof of financial need. You'll, therefore, need a SAR to upload with your application. The FAFSA process can take a while, so get it done as early as possible.
4
Complete online application
You must submit all the required documents and complete the form before submission to ace this scholarship.
How the Good Tidings Community Service Scholarship is Judged
The scholarship committee will review applications, focusing on the essay, recommendation letters, and financial information.
Why We Love the Good Tidings Community Service Scholarship
Dedicated to unrecognized abilities
The scholarship encourages and supports marginalized children and gets them more involved in society by providing spaces for athletics, artistic activities, and education to reach their full potential.
Recognizes community service and leadership
This scholarship recognizes your efforts and rewards them if you're an exemplary community leader.
Equality
The scholarship is open to all youth regardless of gender, race, ethnicity, and race across the Bay Area.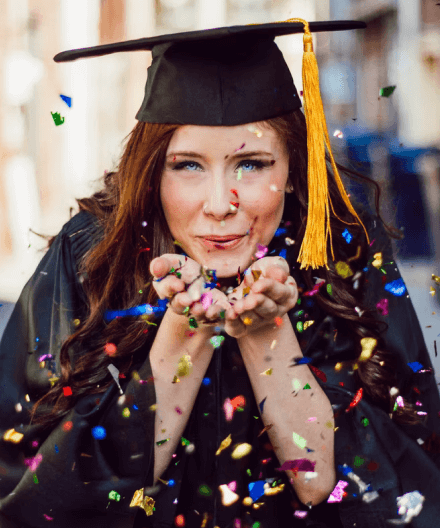 5 Facts ABout Good Tidings Community Service Scholarship
Commitment to education
The Good Tidings Foundation is committed to supporting the educational needs of marginalized children and youth. To date, 390 children and youth have benefitted from this scholarship program.
Minimal requirements
As long as you're a U.S. citizen and completing high school or are a college junior, you're eligible to apply for this scholarship.
Community service is a must
This scholarship recognizes the critical role of creating and rewarding leaders at the community level to drive desired change.
Robust alumni network
The scholarship's alumni network is vibrant and involved in driving positive change and development in various communities across the U.S.
Remarkable growth since inception
The Good Tidings Community Service Scholarship started with five recipients receiving $1,000 each, in 1999 — today, it gives 10 recipients $10,000 each.