Global Citizen Scholarship
$2,000–$10,000
Award Amount
7/15/2023
Submission Deadline
Explore Similar Scholarships
MPOWER Global Citizen Scholarship provides a variety of scholarships to overseas students, pursuing higher education in the United States or Canada. MPOWER Global Citizen Scholarship is in honor of the remarkable potential of youngsters.
International students come from a wide range of backgrounds, and MPOWER established this scholarship program to reflect that. You don't have to be an MPOWER borrower to apply for this grant.
MPOWER collaborates with investors and universities to develop a cutting-edge education funding product for students all over the world. As a student lender, they aim to help students achieve their academic, professional, and financial potential.
Key Information of Global Citizen Scholarship
Scholarship Details
Intended Level of Study
Undergraduate
Award Amount
$2,000–$10,000
Global Citizen Scholarship Timeline
April 2023
Application Opening Date
Applications usually open on April 15.
July 2023
Submission Deadline
The deadline for submission is usually July 15.
September 2023
Winners Announcement
The scholarship winners will be notified in September; usually within eight weeks of the deadline.
Scholarship Eligibility
To be eligible to apply, applicants must meet the following criteria.
Eligible Grade: All
Maximum Age: Any
Required GPA: Any
Geographic Eligibility: Any
Gender: Any
Race/Ethnicity: Any
Application Requirements
Here's what you need to submits besides your application.
How to ace the Global Citizen Scholarship
1
Use proper grammar
The award will be chosen purely on the basis of the judges' evaluations of the essays that have been submitted. The following criteria will be used to evaluate your writing: grammar, spelling, and vocabulary; the arrangement of thoughts and ideas; creativity and originality; and overall quality and coherence of your writing.
2
Be creative
Read all directions thoroughly and familiarize yourself with the organization offering the scholarship.
3
Create a list of your unique traits
Reflect thoughtfully on any essay questions and write a strong scholarship essay if applicable that is in line with your unique traits.
4
Don't rush your scholarship application
Make sure you're giving the application the necessary time and consideration. You want your application to reflect your ability to be thoughtful and hard-working.
How the Global Citizen Scholarship is Judged
Scholarships are awarded and judged regardless of gender, race, color, religion, national origin, or disability. Awards are based on academic excellence, commitment to the field of study, and/or financial need, or other restrictions on specific scholarships. Students must be within two years of graduating.
Why We Love the Global Citizen Scholarship
Minimal requirements
This scholarship is based on one's potential and dedication to education. There are no limitless requirements and a high GPA.
Open for all
Regardless of age, race, ethnicity, gender, or religion, all are welcome to apply for this scholarship.
Reflect wide range of experience
The Global Citizen Scholarship is purposefully made as inclusive as possible in order to reflect the wide range of experiences that international and DACA students bring to the table. You don't have to be an MPOWER borrower to apply for this grant!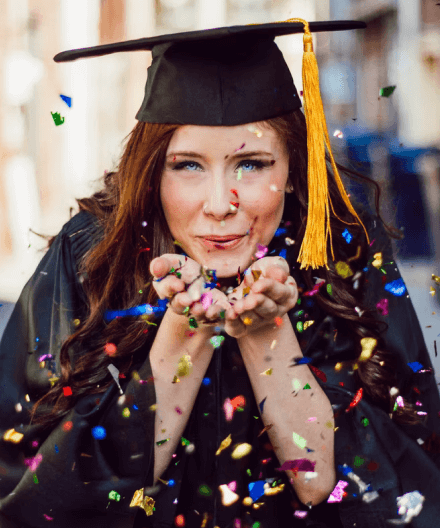 5 Facts About Global Citizen Scholarship
Very flexible amounts
Our loans start at $2,000 and go up to $10,000 depending on your financial situation (over two academic terms).
Interest loans
Paying interest-only loans is still an option.
Provides employment services
As a result, in addition to student financing, MPOWER also provides employment services including resume reviews, networking opportunities, and exposure to paid internships and full-time job possibilities.
10-Year payback
There is a six-month payment plan before starting your 10-year payback term following graduation.
More than 200 institutions eligible
MPOWER Financing provides financial assistance to more than 200 schools and institutions in the United States.