Wyoming Auctioneers Association Scholarship
2/15/2023
Submission Deadline
Explore Similar Scholarships
Location:
Grade Level:
The Wyoming Auctioneers Association Scholarship is an annual grant for students who have graduated or will graduate from a recognized Wyoming high school or who have finished the previous year at an eligible university or school of higher education.
Candidates must have a cumulative grade point average of 2.5 or better, submit a brief personal essay about their educational objectives and career goals, three letters of recommendation, and a summary of their activities, awards, and community involvement to be considered.
The incentive consists of one $500 award. If documentation of enrollment is presented to the WAA, the amount will be paid to the institution of higher learning or the recipient. Interested students must only complete an online application.
Key Information of Wyoming Auctioneers Association Scholarship
Study Details
Country of Study
United States
Scholarship Details
Intended Level of Study
Undergraduate
Wyoming Auctioneers Association Scholarship Timeline
November 2022
Application Opening Date
Applications open on November 1.
February 2023
Submission Deadline
The submission deadline is on February 15.
Scholarship Eligibility
To be eligible to apply, applicants must meet the following criteria.
Eligible Grade: High School Senior
Maximum Age: Any
Required GPA: 2.5
Geographic Eligibility: Wyoming
Gender: Any
Race/Ethnicity: Any
Application Requirements
Here's what you need to submits besides your application.
Essay
Present Work Experiences
Recommendation letters
Grade transcript
How to ace the Wyoming Auctioneers Association Scholarship
1
Get good references
Three letters of recommendation are necessary to apply for this scholarship. Make the most of each one so that your references show your many personal and academic strengths. Letters could come from an instructor, a community member, or an employer.
2
Follow the guidelines
Keep in mind that the essay is relatively short. It can't be longer than 500 words. So think about your ideas carefully and try to condense them as much as possible to meet the restrictions. On the other hand, remember that the organization indicates that they prefer PDF documents.
3
Check the email address carefully
Before sending the email, double-check it to avoid any problems or unexpected happenings. You must email your documentation in order to be considered for this scholarship.
4
Prepare all of the necessary documentation
Prepare the documentation ahead of time. You will need to prove your academic record, as well as your state of residency, in addition to the letters, essay, and list of extracurricular activities.
How the Wyoming Auctioneers Association Scholarship is Judged
The evaluation is based on the student's desire to focus their academic career in the auction sector, as well as the student's completion of all application criteria and GPA.
Why We Love the Wyoming Auctioneers Association Scholarship
Easy process and specifications
There are no age, gender, race, or religion restrictions. In addition, the application process is simple and completely online.
The incentive for passionate students
The scholarship is designed to assist students in the auction industry who are honest, intellectual, and sincere in their pursuit of their life goals.
Educational support to Wyoming
The program is aimed particularly at Wyoming students. This demonstrates a desire to serve locals while also building an academic community in the state.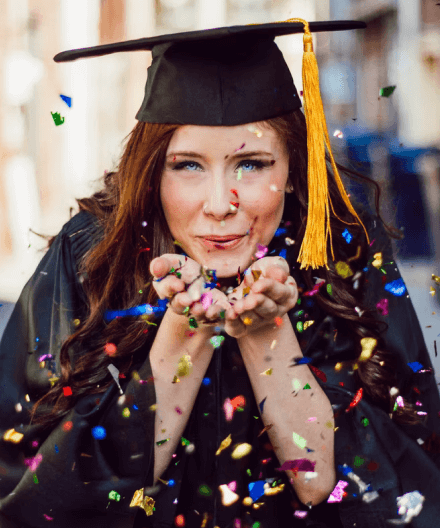 5 Facts About Wyoming Auctioneers Association Scholarship
About the WAA
The Wyoming Auctioneers Association was established with the goal of improving professional standards and boosting public knowledge about auctions and auctioneering.
WAA members are prefered
Preference may be given to relatives of active WAA members if they are graduating from accredited high school or have completed the past year at a qualified university or higher education.
Dedicated to Wyoming residents
Applicants must be residents of Wyoming.
Recognition of effort
The organization maintains a hall of fame where notable members of the community are honored.
Resumes must include extracurriculars
Potential candidates must provide a list of their extracurricular activities, community service leadership roles, honors, and certificates.