Idaho Nursing and Health Professions Scholarship Fund
3/15/2023
Submission Deadline
Explore Similar Scholarships
College Major:
Location:
Grade Level:
The Idaho Community Foundation (ICF) is a non-profit, tax-exempt public organization founded in 1988 by residents of Idaho including Boise Cascade CEO and Chairman John Fery, corporate officers, philanthropists, and community leaders. The ICF serves all 44 counties in Idaho and manages programs specific to different regions of the state.
The foundation was created to pool people and resources together to impact and enrich the quality of life throughout Idaho. ICF allows individuals, families, and organizations to build and or donate to temporary and permanent funds that are used to support causes and charities across Idaho.
Students, who have been accepted into any accredited nursing or health professions program in Idaho, may apply to the ICF for a $3,000 scholarship. The scholarship can be used at any higher institution in Idaho. Applicants will be required to demonstrate financial need.
Key Information of Idaho Nursing and Health Professions Scholarship Fund
Study Details
Country of Study
United States
Scholarship Details
Intended Level of Study
Undergraduate
Vocational/Technical School
Idaho Nursing and Health Professions Scholarship Fund Timeline
November 2022
Application Opening Date
Applications open on November 1.
March 2023
Submission Deadline
The submission deadline is on March 15.
Scholarship Eligibility
To be eligible to apply, applicants must meet the following criteria.
Eligible Grade: High School Senior – Undergraduate
Maximum Age: Any
Required GPA: Any
Geographic Eligibility: Idaho, United States
Gender: Any
Race/Ethnicity: Any
Application Requirements
Here's what you need to submits besides your application.
Financial Information
School Verification
Grade transcript
Short Answers
How to ace the Idaho Nursing and Health Professions Scholarship Fund
1
Fill out a FAFSA early
Complete and submit a Free Application for Federal Student Aid to show your financial situation. Completing a FAFSA may also make you eligible for other scholarships. Complete it as soon as possible as it is quite a long process.
2
Participate in community service
To make your application stand out, volunteer for community service as often as you can. Also, take on leadership roles in school and your community.
3
Submit an official transcript
Get an official transcript from your school that shows your recent grades. Your transcript should have an authorized signature or bear the official school logo.
4
Review your application before submitting
Go over your application before submitting it. Crosscheck your details, and make sure you fill out the correct information. Changes to transcripts and applications after the deadline will not be accepted.
How the Idaho Nursing and Health Professions Scholarship Fund is Judged
Applicants will be judged based on their financial need. Preference will be given to students in the top third of the academic ranking in their class.
Why We Love the Idaho Nursing and Health Professions Scholarship Fund
Recipients may receive external funding
Recipients of the scholarship are allowed to apply for additional financial support from other organizations.
No GPA requirement
GPA will not be considered during the selection process. Students may apply regardless of their GPA.
No age restriction
Eligible students will be considered for this scholarship irrespective of their age.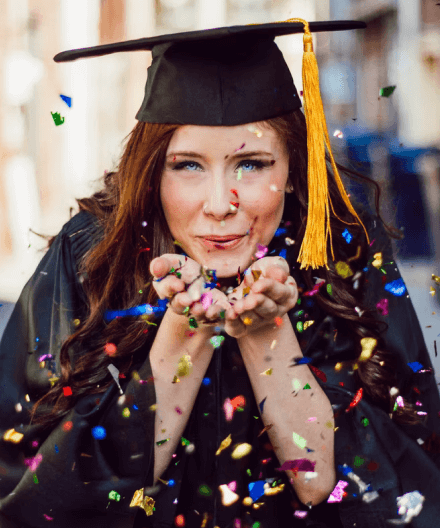 5 Facts About The Idaho Community Foundation Scholarships and Grants
Scholarship amount may change yearly
The number of scholarships awarded and the amount awarded may change annually. The amount to be awarded in a year will not change after the application opens.
Nearly $2.2 million awarded in grants
Between 2020 to 2021, ICF awarded almost $2.2 million in grants to members of the community to deal with the effects of the COVID-19 pandemic.
ICF manages over 50 scholarship funds
The foundation manages multiple scholarship programs with different eligibility requirements for high school students and college and university undergraduates across Idaho.
ICF supports regional initiatives
ICF granted $9 million across Oregon, Idaho, and Washington, among others to support regional initiatives, including the preservation of 18,000 acres in the Pacific Northwest.
External organizations may apply for ICF grants
While the foundation offers grants that primarily benefit Idaho organizations and residents, grants can be awarded to organizations and charities from communities outside of Idaho.