Women of the South Scholarship Fund
3/1/2023
Submission Deadline
Explore Similar Scholarships
Location:
Grade Level:
The Oklahoma Community Foundation aims to support students of Oklahoma, providing financial aid to especially those in need to be able to further their education and obtain post-secondary degrees. It offers the Women of the South Scholarship Fund to female high school graduates who demonstrate financial need. The aim is to improve women's standard of living through scholarship opportunities, civic and cultural education, and social activities.
To be eligible for this scholarship, female applicants must be residing in the South Oklahoma City metropolitan area. All applicants must be first-time freshmen working towards attaining an associate degree from Oklahoma City Community College. Applicants must have good academic performance with a minimum GPA of 2.5 and demonstrate financial need, submit recommendation letters, and essays, to be considered for the scholarship.
The scholarship is a one-time award and past winners cannot reapply. Winners are awarded $2,000 each. These funds will cater for tuition, books, and fees within an academic program.
Key Information of Women of the South Scholarship Fund
Study Details
Country of Study
United States
Scholarship Details
Intended Level of Study
Undergraduate
Vocational/Technical School
Women of the South Scholarship Fund Timeline
November 2022
Application Opening Date
Applications officially open on November 1.
March 2023
Submission Deadline
The submission deadline is on March 1.
Scholarship Eligibility
To be eligible to apply, applicants must meet the following criteria.
Eligible Grade: High School Senior – High School Graduate
Maximum Age: Any
Required GPA: Any
Geographic Eligibility: Oklahoma
Gender: Women
Race/Ethnicity: Any
Application Requirements
Here's what you need to submits besides your application.
Short Answers
Essay
Financial Information
Standardized Test Scores
Recommendation letters
How to ace the Women of the South Scholarship Fund
1
Practice with a mock interview
Have a family member, teacher or friend help you prepare for your interview through a mock interview where they will ask the type of questions that are likely to be asked during the actual interview process.
2
Show up on time
First impressions matter. Being late for a scheduled interview not only shows a lack of respect for the interviewing committee but also shows a lack of interest in the scholarship.
3
Review your application thoroughly
Double-check your application before submission to ensure that you have met all the requirements, submitted all the necessary documentation, and followed the necessary guidelines.
4
Start early
Start your application process early in order to get enough time to write your application and collect all the necessary documents such as your official transcripts and the FAFSA Student Aid Report (SAR).
How the Women of the South Scholarship Fund is Judged
The awardees will be chosen on the basis of financial need, response to the question prompts in the application form, performance in the interview process, and quality of submitted essays.
Why We Love the Women of the South Scholarship Fund
Women-empowerment
The scholarship gives an opportunity for women to pursue their dreams while still fending for their loved ones.
Need-based scholarship
The scholarship offers financial aid to women who want to obtain a degree but who are from low-income households in which they are the primary financial providers.
Can be used for a variety of fields
The scholarship can be used to study a variety of fields at the college level and is, therefore, accessible to a wide group of qualified women.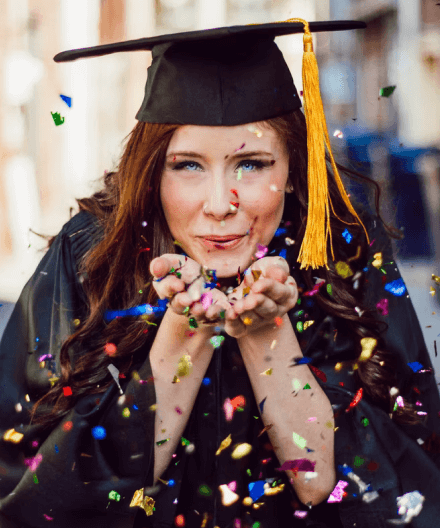 5 Facts About Women of the South Scholarship Fund
WOS has other partnerships
The Women of the South (WOS) partners with the Oklahoma City Community College (OCCC) to provide financial aid to women in need so that they can pursue their college education.
Over $1 million in scholarships
Since its inception in 1995, WOS has awarded more than $1 million in scholarships to deserving ladies.
Recipient's progress is monitored
Upon completion of the first semester, the awardee is expected to submit their first-semester transcript and a progress report before the remainder of the scholarship fund is issued.
No application fees
The scholarship is offered at no cost to females who are primary providers of their households.
Only applicable to freshmen students
The scholarship is strictly for freshmen students: continuing students and other undergraduate seniors are not eligible to apply.