Academic Scholars Program
$2,200–$5,500
Award Amount
9/23/2023
Submission Deadline
Explore Similar Scholarships
Location:
Grade Level:
The Academic Scholars Program targets and provides scholarships to top students attending an Oklahoma college or university. The Oklahoma State Regents for Higher Education administers it as part of its mandate to coordinate the state's system of 25 colleges and universities, including two research universities, ten regional universities, one public liberal arts university, 12 community colleges, and 11 constituent agencies and one university center.
The scholarship fund is between $2,200 and $5,500. But the actual value of the scholarship varies per recipient based on the institution the scholar chooses to attend. It covers your educational costs for eight semesters.
The Oklahoma legislature established the scholarship in 1988 with the objectives of retaining top scholars from Oklahoma, attracting top students to Oklahoma high education institutions, and enhancing the academic quality of Oklahoma colleges and universities.
Key Information of Academic Scholars Program
Study Details
Country of Study
United States
Scholarship Details
Intended Level of Study
Undergraduate
Vocational/Technical School
Award Amount
$2,200–$5,500
Academic Scholars Program Timeline
July 2023
Application Opening Date
Applications usually open on July 1.
September 2023
Submission Deadline
The submission deadline is on September 23.
Scholarship Eligibility
To be eligible to apply, applicants must meet the following criteria.
Eligible Grade: High School Senior – Undergraduate
Maximum Age: Any
Required GPA: 3.7
Geographic Eligibility: Oklahoma
Gender: Any
Race/Ethnicity: Any
Application Requirements
Here's what you need to submits besides your application.
Standardized Test Scores
School Verification
How to ace the Academic Scholars Program
1
Be a top academic performer
This scholarship anchors its validity on exceptional academic performance. Therefore, your application will only be considered if you have a minimum national ACT composite of 29 or a 3.7 GPA and are within the top 5% of your class rank, or a 3.7 GPA and 26 ACT or SAT equivalent. Oklahoma students can automatically qualify for the program by becoming a National Merit Scholar, National Merit Finalist, or United States Presidential Scholar.
2
Must be a fresh high school graduate
You must enter the program in the fall semester immediately after your high school graduation. However, an exception applies to students admitted under the State Regents' Opportunity Category.
3
Be a U.S. citizen and Oklahoma resident
Here's what you need to know about this scholarship, you must be a U.S. citizen or permanent resident of the U.S. Additionally, you must be an Oklahoma resident, and there's no exception to this requirement.
4
Include a completed application and official transcripts
To complete your submission, include the complete scholarship application, upload national ACT scores and your six-semester high school transcript.
How the Academic Scholars Program is Judged
The selection process focuses on the complete application and supporting documents. The State Regents staff review and verify each application diligently.
Why We Love the Academic Scholars Program
Scholarship is open to all U.S. citizens
We love that this scholarship is open to all U.S. citizens and permanent U.S. residents, regardless of race or gender. As long as you reside in Oklahoma by the time of making your application, you're eligible.
Significant funding covers your educational needs
Depending on the amount you receive which varies between $2,200 to $5,500, you'll have sufficient funding to cover the cost of tuition, board, meals, and incidentals for eight semesters.
It's a valuable opportunity for students
This scholarship specifically targets top students pursuing higher education in Oklahoma. It offers a fantastic opportunity to grow and advance in their respective careers.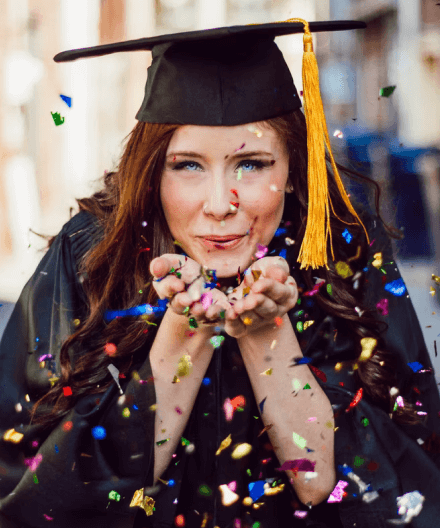 5 Facts About Academic Scholars Program
The scholarship is an Oklahoma State project
The Oklahoma State Regents for Higher Education operates the scholarship on behalf of the Oklahoma Legislature, which funds it.
It's an annual, renewable scholarship
This annual scholarship is renewable by maintaining a full enrollment each year with a GPA of 3.25 at least each year.
Scholarship only applies in Oklahoma
The scholarship is exclusive to Oklahoma colleges and universities although any eligible U.S. citizens or permanent residents are allowed to apply.
The scholarship promotes academic excellence in Oklahoma
The Oklahoma State Legislature funds this scholarship to ensure top talent remains in Oklahoma and to improve the quality of academic education in local colleges and universities.
Funding priorities
After the standard eight semesters the scholarship covers, you can reapply for funding – funding priority will go to prior years' recipients and, secondly, to any students applying for the scholarship for the first time.