Women in STEM Scholarship
$1,000–$6,000
Award Amount
1/15/2023
Submission Deadline
Explore Similar Scholarships
College Major:
Location:
Grade Level:
The Women in STEM Scholarship Program, which was established in 2019, grants scholarships to international or DACA female students who are presently enrolled or accepted to study full-time in a STEM degree program at an MPOWER-supported program in the United States or Canada.
MPOWER Financing, a public benefit corporation, is the provider of this scholarship. The scholarship offers a grand prize of up to $6,000 to be paid directly to the winner's institution or university, subject to any applicable U.S. or Canadian legislation.
Women who will use their STEM degrees to help society and the environment, as well as women who can serve as role models and champions for women in STEM, are the focus of the scholarship program. They are helping to reduce the gender gap in the STEM industry by assisting talented female students to study and take a job in North America.
Key Information of Women in STEM Scholarship
Study Details
Specific Schools
MPOWER Recognized
Scholarship Details
Intended Level of Study
Undergraduate
Postgraduate
Award Amount
$1,000–$6,000
Women in STEM Scholarship Timeline
November 1, 2022
Application Opening Date
Typically, applications are accepted beginning in early January.
January 15, 2023
Submission Deadline
The deadline to apply for the scholarship is July 15, 2022, at 11:59 p.m. EST.
Scholarship Eligibility
To be eligible to apply, applicants must meet the following criteria.
Eligible Grade: High School Freshman – Graduate
Minimum Age: 18
Required GPA: Any
Geographic Eligibility: Canada, United States
Gender: Women
Race/Ethnicity: Any
Application Requirements
Here's what you need to submits besides your application.
How to ace the Women in STEM Scholarship
1
Emphasize your ability to make an impact
In your application, be sure to showcase your achievements or demonstrate your ability to make significant contributions in a STEM field that will benefit people and/or the environment.
2
Plan your essay and review it
Your essay should not be overly short or poorly written due to the high level of competition. Your essay should demonstrate clarity of thought, compelling goals and vision, and great writing skills in English.
3
Examine your application before submitting it
Check your application for any spelling or grammar problems, as they will exclude you from the scholarship competition. Before submitting your application, have it reviewed by a trustworthy family member, teacher, or mentor.
4
Improve your communication skills
Given that the panel of judges conducts interviews over the phone or via Skype. Prepare yourself by reviewing your résumé and paperwork, having a friend or family member ask you questions that the interviewer might ask, and, most significantly, dressing as if you've won the prize.
How the Women in STEM Scholarship is Judged
The applicants are evaluated on the quality of their written essays. The writings of the applicants should demonstrate clarity of thought, compelling goals and visions, and great English writing skills. Applicants must also demonstrate that they have the potential to make significant contributions in a STEM area that will benefit people and/or the environment.
Why We Love the Women in STEM Scholarship
Aids in easing financial stress
The award money will be used to cover the costs of tuition, fees, and other expenses at the winner's chosen university. As a result, women in STEM are able to pursue their objectives and goals.
It advocates for gender equality
The scholarship is given to women in light of research that shows that gender disparities are especially severe in engineering and computer science, with women having only 20% of bachelor's degrees in these fields.
Scholarships are also awarded to the runners-up
There are three winners in this scholarship, with the second and third runners-up getting $1,000 and $500, respectively.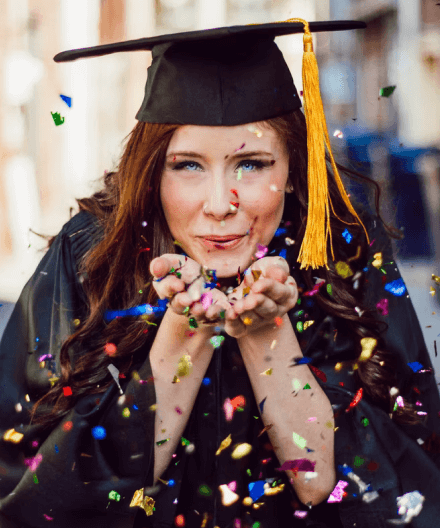 5 Facts About MPOWER Financing
Their primary focus is on social impact
Because MPOWER Financing is a public benefit corporation, it is committed to creating a positive influence in the world while simultaneously accomplishing its financial and strategic objectives.
The organization has established a new MBA scholarship
International students will receive up to $10,000 in financial aid and must be pursuing an MBA at one of their supported schools to apply, but you do not have to be an MPOWER borrower.
MPOWER is offering a limited number of scholarships
MPOWER is awarding $48,000 to 36 overseas students to assist them in achieving their educational goals.
The awarding body offers student loans
MPOWER offers fixed-interest student loans with variable loan amounts ($2,001 to $100,000 total) that can be used to pay for future semesters' tuition, school supplies, and living expenses, as well as past balances.
Each entry is judged by the aggregate score
A panel of judges, which may include MPOWER personnel or members of the MPOWER social impact advisory board, will analyze the top ten applications with the highest aggregate score from the applications received.