HSC Scholarship
$1,000–$5,000
Award Amount
4/30/2023
Submission Deadline
Explore Similar Scholarships
Location:
Demographic:
Grade Level:
Every year, the Hispanic Scholarship Consortium selects approximately 10,000 students to be awarded the HSC Scholarship. This merit-based award is for people of Hispanic origin to study at a college or university in the United States.
Since 1975, the award has given over $500 million in scholarships to over 65,000 individuals. This scholarship was made to cater to the largest minority of the US population – the Hispanic Americans.
It not only covers your tuition but provides support services such as mentorship and leadership programs. Additional awards from $500 to $5,000 also apply to students who are beneficiaries of this scholarship.
Key Information of HSC Scholarship
Study Details
Country of Study
United States
Scholarship Details
Intended Level of Study
Undergraduate
Postgraduate
Award Amount
$1,000–$5,000
HSC Scholarship Timeline
January 1, 2023
Application Opening Date
Applications usually open in January. Check the website for more accurate dates closer to the time.
April 30, 2023
Submission Deadline
The deadline for applications is around the end of the month at 5 PM PT. Check the website for more accurate dates closer to the time.
May 2023
Finalist Phase
Out of all the millions of applicants, the finalists are selected by the end of the month.
June 2023
Selection Phase
Out of all the finalists, the preferred candidates are selected for the award.
December 2023
Award Announcement Date
The selected participants are notified that they won the HSC Scholarship.
Scholarship Eligibility
To be eligible to apply, applicants must meet the following criteria.
Eligible Grade: High School Senior – Postgraduate
Maximum Age: Any
Required GPA: 2.5
Geographic Eligibility: Texas
Gender: Any
Race/Ethnicity: Hispanic
Application Requirements
Here's what you need to submits besides your application.
How to ace the HSC Scholarship
1
Ensure you have all documents before applying
Some of the documents needed for this award are a transcript, recommendation letters, study visa, and more. Ensure that they are close at hand before you apply for the scholarship.
2
Have your application reviewed before submission
The HSC Scholarship is very competitive because you are competing with all Latinos living in Texas. Adequately make sure that your application is free from typos, spelling mistakes, or grammatical errors. Ask a friend or mentor or parent to double-check your application before you submit it.
3
Make sure your academic record is excellent
The minimum grade point for applications is 2.5 on a 4.0 scale for college students and 3.0 on a 4.0 scale for high school students. If you will stand a chance of making it past the selection phase, do well to have a solid academic record.
4
Seek help from alumni for your applications
The HSC scholarship has been awarded to over 65,000 people for more than 30 years. Reach out to someone from your community or city to give you an insight into what makes a valuable candidate.
How the HSC Scholarship is Judged
All the applicants are judged based on five important criteria, which are academic achievement, financial need, community service, personal strengths, and leadership. You should demonstrate a sense of community development as you apply for this scholarship.
Why We Love the HSC Scholarship
You can apply without being a citizen
You don't have to be a United States citizen or have a permanent resident visa to apply for the scholarship. Under the Texas Senate Bill 1528, you can apply without residency or citizenship.
It's not limited to your tuition fee
All the beneficiaries of the scholarship can use the money they receive to pay for expenses other than tuition. It can be used for books, gadgets, and transportation.
Access to information about jobs and internships
The scholarship not only sponsors your education but provides you with access to jobs and internships from the Hispanic Scholarship Consortium.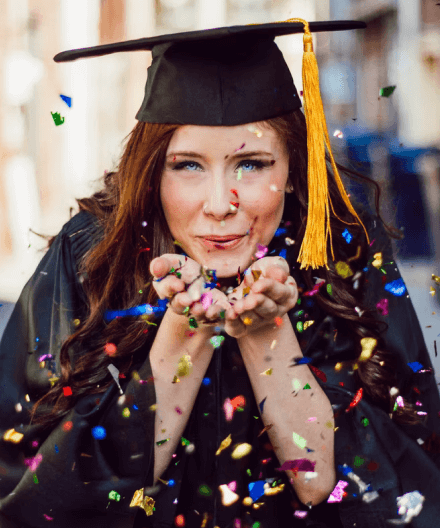 5 Facts About HSC Scholars Program
You can apply if you're not purely Hispanic
If you are from a mixed heritage - Hispanic and another heritage, you are still eligible to apply.
Complete five hours of community service
Part of the requirements of the scholarship is a routine of five hours of community service per semester.
There is no application fee
Unlike most college applications, there is no application fee needed for the HSC scholarship.
There is access to world-class conferences
As a scholar, you are free to attend world-class events like the STEM Summit, Finance Conference, Media & Entertainment Summit, Entrepreneurship Summit, and Healthcare Summit.
HSF Scholars go on to successful careers
High achievers like Rosie Rios (former Treasurer of the United States), Dr. Richard Carmona (former US Surgeon General), and Anthony Romero (Executive Director, ACLU) are all part of the HSC Alumni.