Willie & Margrett Bailey Memorial Scholarship
4/11/2023
Submission Deadline
Explore Similar Scholarships
Location:
Grade Level:
Project Impact Mississippi is a nonprofit organization established to reduce education inequality in Mississippi by availing opportunities and resources to students. It administers the Willie & Margrett Bailey Memorial Scholarship.
The annual Willie & Margrett Bailey Memorial Scholarship awards $1,000 to one high school senior per year. The student should study at a high school in Mississippi and plan to attend a university or junior college in Mississippi. The minimum GPA requirement is 2.5.
Applicants are required to submit a 2–4 minute video answering a couple of questions. They get to choose a quote and explain why it's important to them. Transcripts may be required after shortlisting.
Key Information of Willie & Margrett Bailey Memorial Scholarship
Study Details
Country of Study
United States
Scholarship Details
Intended Level of Study
Undergraduate
Willie & Margrett Bailey Memorial Scholarship Timeline
February 2023
Application Opening Date
Applications open on February 1.
April 2023
Submission Deadline
Submission deadline is on April 11.
June 2023
Award Announcement
Winners will be announced in June.
Scholarship Eligibility
To be eligible to apply, applicants must meet the following criteria.
Eligible Grade: High School Senior
Maximum Age: Any
Required GPA: 2.5
Geographic Eligibility: Mississippi
Gender: Any
Race/Ethnicity: Any
Application Requirements
Here's what you need to submits besides your application.
Video Submission
Grade transcript
How to ace the Willie & Margrett Bailey Memorial Scholarship
1
Reflect on your values
Reflect on what is important to you. Go through the biographies of the Baileys too. Take a trip down memory lane and pick out moments that stood out for you. Try to answer each of the questions in the prompt. When you find one that fits, search for a quote that matches it. You could even coin one.
2
Do several trial versions
With the main questions answered, proceed to do various trials. You can do voice recordings first and focus on getting your words right. If you find yourself stumbling a bit, you could write out a "speech". The speech will help you get a sense of what should be said at what point. The pro tip is to not read the speech. Speak off the main points and your video will flow much better.
3
Dress well and light it up
Your appearance in the video will matter a lot since it will give the first impression of you. Dress in smart casual clothing and ensure you are in a well-lit, silent area with a neutral background. Record your video in landscape mode and use the back camera of your phone. Do several video recordings checking for sound quality, visibility, and right camera angles.
4
Take it easy
You need not be anxious when doing the recording. Assume you're talking to a friend and speak freely, it's okay if some words slip. Just be yourself and you're good to go. Take some deep breaths and drink some water before you do your final recording.
How the Willie & Margrett Bailey Memorial Scholarship is Judged
Applicants are judged based on how well they present their ideas by showing that they have convictions or values they live by. The video quality is also assessed. Videos should have clear audio and video.
Why We Love the Willie & Margrett Bailey Memorial Scholarship
Previous winning videos are available
Winning videos from recent years can be found on the Project Impact MS Youtube channel.
You get to show your personality
The video submission enables you to showcase your personality and just be yourself.
Winners meet the sponsor
The winner will meet and converse with the scholarship's sponsor virtually.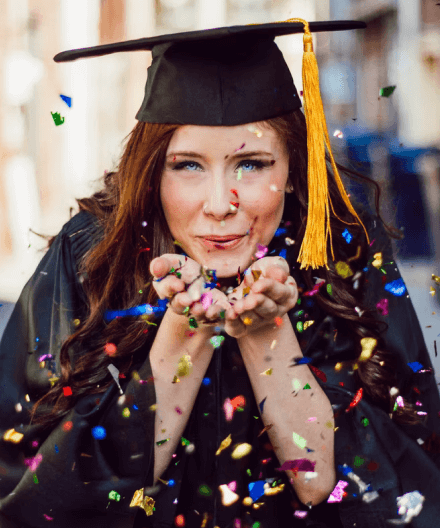 5 Facts Project Impact Mississippi
It was established in 2015
It was founded in 2015 and began offering opportunities to students in 2016.
They administer 24 other scholarships
There are a total of 25 scholarships offered to students in Mississippi.
They have given over $80,000
Since its inception in 2015, Project Impact MS has awarded $81,350 in scholarships.
39 counties have benefited
Students across 39 counties have been positively impacted by the work of Project Impact MS
Anyone can start a scholarship
Project Impact MS believes in the power of giving back and allows anyone the chance to start a scholarship.