Sandra Cooper Nursing Scholarship
4/11/2023
Submission Deadline
Explore Similar Scholarships
College Major:
Location:
Grade Level:
Project Impact Mississippi is a nonprofit created to bridge the education gaps in Mississippi. It avails opportunities and resources to the children and youth in Mississippi. It administers the Sandra Cooper Nursing Scholarship to support students pursuing nursing programs.
The Sandra Cooper Nursing Scholarship of $1,000 is annually awarded to one undergraduate student enrolled in an accredited program in Mississippi. The scholarship supports students enrolled in LVN/LPN, diplomas, RN-to-BSN programs, or RN (ADN or BSN) degrees. The scholarship is open to freshmen, sophomores, juniors, and seniors.
Applicants are to submit a 2–4 minute video addressing issues related to the nursing profession and why they chose it. The minimum GPA requirement is 2.5. Transcripts may be required upon shortlisting.
Key Information of Sandra Cooper Nursing Scholarship
Study Details
Country of Study
United States
Scholarship Details
Intended Level of Study
Undergraduate
Sandra Cooper Nursing Scholarship Timeline
February 2023
Application Opening Date
Applications open on February 1.
April 2023
Submission Deadline
Submission deadline is on April 11
June 2023
Awards Announcement Date
The winner is announced in June.
Scholarship Eligibility
To be eligible to apply, applicants must meet the following criteria.
Eligible Grade: Undergraduate
Maximum Age: Any
Required GPA: 2.5
Geographic Eligibility: Mississippi
Gender: Any
Race/Ethnicity: Any
Application Requirements
Here's what you need to submits besides your application.
Video Submission
Grade transcript
How to ace the Sandra Cooper Nursing Scholarship
1
Reflect on the prompt
The key to having a winning presentation is thinking through the questions and determining what they mean to you and the personal stories you weave into your answers to help you better communicate not just your passion but your values, goals, and dreams. Jot down the main ideas and use them as a guide to help you prepare for the final recording.
2
Do several test runs
After you've gathered the main ideas you'll address, proceed to record a few voice notes. Focus on getting your ideas clear and properly articulated. Listen to each recording and pick out issues to correct in the next recording. Use a conversational tone and practice getting the words right.
3
Set up your recording studio
After you've mastered your lines, proceed to set up your studio. Select a quiet place with good lighting and neutral background. If using your phone, set it in landscape mode to give you the best video. Use the back camera for the best quality and dress well. Shoot several videos and select the best for submission – ensure that you are visible and audible.
4
Remember the basics
Preparation may be tough but remember to be yourself. It is your story and only you can give it the best way. It is okay if some words slip as long as all the other parts sufficiently communicate your ideas. Take a deep breath, drink some water, and assume you're talking to a friend.
How the Sandra Cooper Nursing Scholarship is Judged
Applicants are judged on how well they demonstrate their understanding of the impact of the nursing profession on patients. Devotion and passion for the profession are also key. Video and audio quality are also considered. Both the video and audio should be clear.
Why We Love the Sandra Cooper Nursing Scholarship
No essay requirements
Applicants do not need to write an essay for this scholarship.
You can review former winning videos
The winning videos from previous years can be found on the Project Impact MS Youtube channel.
The winner meets the sponsor
The winner gets to e-meet the scholarship sponsor and gain valuable networks.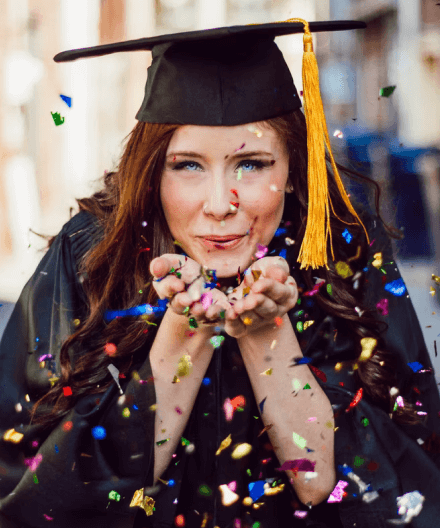 5 Facts About Sandra Cooper
She graduated from University of Southern Mississippi
Sandra received her Bachelor of Science degree in Nursing in 1985
She was an excellent student
Sandra graduated with a GPA of 3.8 on a 4.0 scale.
She worked at the Singing River Hospital
Sandra served in post-operation, infection control, outpatient surgery, dialysis, and employee health departments at the hospital.
She took early retirement
Sandra was one to conquer goals and proceed to the next challenge – she retired after about 20 years of service and joined academia at Moss Point High School.
She was Teacher of The Year twice
Sandra received the Teacher of The Year Award under two different school administrations.