WIIT Trust Scholarships
11/1/2022
Submission Deadline
Explore Similar Scholarships
College Major:
Location:
Grade Level:
The Association of Women in International Trade, WIIT, sponsors the WIIT Trust Scholarships. The group aims to advance women's professional growth in international commerce and business and create a public understanding of international trade's relevance to economic development.
WIIT makes the selection bi-annually and awards the prize of $1,500 to the winners for educational expenses. Applicants must be a junior or senior, or pursuing graduate studies.
Winners also get one year of mentorship with a WIIT member, one year of WIIT membership, and one WIIT program based on their essay topic with professionals.
Key Information of WIIT Trust Scholarships
Study Details
Area of Study
Economics
Global Business
International Trade
Trade Policy
Country of Study
United States
Scholarship Details
Intended Level of Study
Undergraduate
Postgraduate
WIIT Trust Scholarships Timeline
December 15, 2022
Application Open Date
The call for application is made on this date
April 1, 2023
First Application Submission Deadline
Application for the scholarship officially closes on this day.
May 15, 2023
First Award Announcement Date
The sponsors announce the winner of the first application.
November 1, 2022
Second Application Submission Deadline
Application for the scholarship officially closes on this day.
December 15, 2022
Second Award Announcement Date
The sponsors announce the winner of the second application.
Scholarship Eligibility
To be eligible to apply, applicants must meet the following criteria.
Eligible Grade: College Junior – Postgraduate
Maximum Age: Any
Required GPA: Any
Geographic Eligibility: United States
Gender: Women
Race/Ethnicity: Any
Application Requirements
Here's what you need to submits besides your application.
How to ace the WIIT Trust Scholarships
1
Choose the best paper submission
Applicants can submit a custom-written essay or an excellent formatted academic paper from current classwork on a relevant topic. Choose the one that shows your strength.
2
Follow the listed essay formatting
The sponsors listed the ideal formatting for the essay. We advise you to follow them. They include; a minimum of five and a maximum of ten numbered pages, excluding endnotes and bibliography; typed, double-spaced, 12 pt Times New Roman font; in PDF file; articles submitted to info@wiittrust.org.
3
Search for the perfect essay topic
According to the sponsors, the applicant chooses the topic, which can be as broad or as limited as requested, as long as it has a clear and direct link to international commerce or investment. We advise you to thoroughly research both broad and narrow topics and select your strong side.
4
Look at past entries for motivation
Examine the winning essay ideas from previous years and consider them when coming up with your own. Also, look at the profiles of previous winners on the sponsors' website for ideas and motivation.
How the WIIT Trust Scholarships is Judged
The sponsors will award without regard to race, creed, color, sexual orientation, or religion. The sponsors judge applicants on the quality of the critical essay and the applicant's demonstrated interest in international trade. Also, articles that show innovation and critical thinking in marketing are preferred.
Why We Love the WIIT Trust Scholarships
The application process is simple
A comprehensive application requires just the essay, correct and complete applicant information, and proof of current enrollment in an accredited U.S. school or university.
It is a bi-annual scholarship
The sponsors award the scholarship twice a year.
It promotes women in international trade
The scholarship encourages more women to play an active role in international trade and similar careers like trade policy and negotiations, global business and supply networks, economic development, women's economic empowerment, and more courses.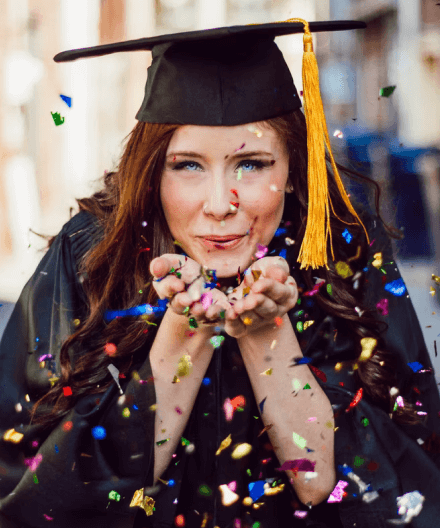 5 Facts About the WIIT Trust Scholarships
It is a course-specific scholarship
Only women interested in studying international trade or related courses are eligible for the WIIT Trust Scholarship.
Gender specific scholarship
This fellowship is gender-specific, and only women in their junior or senior year of undergraduate study and graduate students are eligible to apply.
Additional perks for scholarship winners
Coupled with the financial award of $1,500, winners of the scholarship get free mentorship, free membership, and the opportunity to have a panel discussion with industry experts.
Part-time students are eligible
Full-time and part-time students enrolled in an accredited school in the United States are eligible to apply.
The scholarship has terms and conditions
The scholarship has a long list of terms and conditions applicable to it. Be sure to take a look to avoid going contrary to it.