WHVACR Scholarship Program
6/1/2023
Submission Deadline
Explore Similar Scholarships
College Major:
The HVACR industry is growing at a rapid pace and the requirement for trained professionals to meet the demand is high.
Women in HVACR are actively involved to motivate women to join the HVACR industry after completion of their academic courses.
The scholarships are awarded to women candidates who are currently enrolled in college, trade schools, and bachelor's programs and plan to pursue successful careers in the heating, ventilation, air conditioning, and refrigeration industry.
Key Information of WHVACR Scholarship Program
Study Details
Country of Study
United States
Scholarship Details
Intended Level of Study
Middle School
Undergraduate
Postgraduate
WHVACR Scholarship Program Timeline
January 1, 2023
Application Open Date
Applications open in early January. Candidates are requested to check the website for exact dates.
June 1, 2023
Application Deadline
The last date for submission of applications is early June. Applications received after the deadline will not be accepted.
Scholarship Eligibility
To be eligible to apply, applicants must meet the following criteria.
Eligible Grade: All
Maximum Age: Any
Required GPA: 2
Geographic Eligibility: Any
Gender: Women
Race/Ethnicity: Any
Application Requirements
Here's what you need to submits besides your application.
How to ace the WHVACR Scholarship Program
1
Highlighting your academic credentials
The scholarship is given to brilliant women students and you must be able to prove your academic achievements. Mention the awards and distinctions you have received in school and college.
2
Outline plans for your career in the industry
Your current courses and majors should help you to shine in your future professional career. Planning well-defined career goals based on your academic course will impress the judges on your ability to stay focused.
3
Review your application before the final submission
To establish your professional attitude, review your application for typographical errors, spelling mistakes, and grammatical errors.
4
Helping the community
The organizers have great respect for education and want to create professionals who would pay back to the community after the successful completion of academic courses. Establish your good intentions to contribute to the development of the community.
How the WHVACR Scholarship Program is Judged
The applicants are judged based on their academic grades, essay, and keenness to work in the HVACR industry.
Why We Love the WHVACR Scholarship Program
Training female professionals for the HVACR industry
Women in HVACR have taken a bold and progressive step to create women professionals for this industry. The industry has great demand for professionals and this is a great way to bridge the gap.
It reduces the financial stress of education
The scholarship amount is high and the winners can pursue their education stress-free. A college education is costly and the scholarship will help to cover the tuition and other associated costs.
No fees or membership required to apply
The application process is easy and applicants need not pay any fees to apply.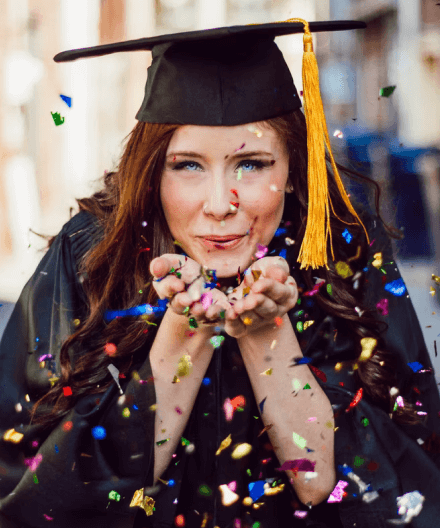 5 Facts About WHVACR Scholarship Program
Minimum academic credentials required to be eligible
A minimum GPA of 3.0 is required to be eligible to apply for this scholarship.
Essay length is restricted
The length of the essay required to be submitted along with the application is 500 words.
Female candidates only
The scholarship is reserved for women candidates. Male candidates are not eligible to apply.
About the organizers
Women in HVACR was founded in 2002 and has over 700 members. The professional body helps members to network, explore job opportunities, and provides resources to educate.
Submissions must be emailed or mailed in
All applications need to be emailed or mailed in before the due date.