Diversity in Hospitality Scholarship
2/7/2023
Submission Deadline
Explore Similar Scholarships
College Major:
Grade Level:
The Network of Executive Women in Hospitality created a scholarship in collaboration with the Hospitality Diversity Council to address the systemic and institutionalized racism that has been in the hospitality industry for decades. Those who identify as minority communities in the country and international students are the applicants required for this scholarship.
Every year the Network of Executive Women in Hospitality, Diversity in Hospitality Scholars Program provides a scholarship to a student enrolled in a hospitality major in the country. Applicants are assessed on their financial need, academics, passion for the hospitality industry, and their leadership track records. The scholarship award amount is used to help facilitate their college education.
The hospitality industry has been one of the most criticized industries at the forefront of perpetuating institutionalized racism. Through this scholarship, many students from minority communities have not only received funds to help pay for their college education but have also received numerous mentorship and coaching sessions that have boosted their careers.
Key Information of Diversity in Hospitality Scholarship
Study Details
Area of Study
Culinary Arts
Hospitality
Interior Design
Country of Study
United States
Scholarship Details
Intended Level of Study
Undergraduate
Postgraduate
Diversity in Hospitality Scholarship Timeline
December 2022
Application Opening Date
The application portal for the scholarship opens at the start of June.
February 7, 2023
Submission Deadline
The scholarship submission deadline is at the start of February.
March 2023
Award Announcement Date
The recipients of the award are often announced anytime after the submission deadline has elapsed.
Scholarship Eligibility
To be eligible to apply, applicants must meet the following criteria.
Eligible Grade: Undergraduate – Postgraduate
Maximum Age: Any
Required GPA: 3
Geographic Eligibility: Any
Gender: Any
Race/Ethnicity: African, Alaskan Native, Asian, Asian American, Black, Hispanic, Native Hawaiian, Native North American
Application Requirements
Here's what you need to submits besides your application.
Grade transcript
Recommendation letters
Essay
Short Answers
How to ace the Diversity in Hospitality Scholarship
1
Spotlight why you need financial help
Since this scholarship is a need-based scholarship, applicants must prove their financial need to be considered for the award. It is crucial that you convincingly show why you need financial help.
2
Show your passion for the hospitality industry
In your application, it is very important to let the judges reading your application know your unwavering passion for the hospitality industry. Having this passion separates you from the vast number of applicants.
3
Proofread your application and documents before submitting
Have a trusted friend or family member go through your application to weed out any errors that could be in your application. Submitting documents and writings that have no errors should never be underestimated.
4
Reach out to former winners
The scholarship has been in existence for many years now. Reaching out to former winners will give you more ideas on how to ace your application that you didn't know of.
How the Diversity in Hospitality Scholarship is Judged
Applicants are evaluated on leadership, financial need, academics, and service. Applicants are expected to be exemplary students who are both academically talented and active in their communities.
Why We Love the Diversity in Hospitality Scholarship
You build lifelong connections
Scholarship recipients get to network with leading industry experts in the vast hospitality sector. These connections help them build great careers.
You join a great scholars community
The scholars get to join an existing and ever-growing community of scholars and alumni. This rich blend of students and alumni is very vital for career growth.
A way to encourage minority communities
The scholarship was created to give the much-needed balance in representation in the hospitality industry. Through this scholarship, many from minority communities have been encouraged to pursue their dreams.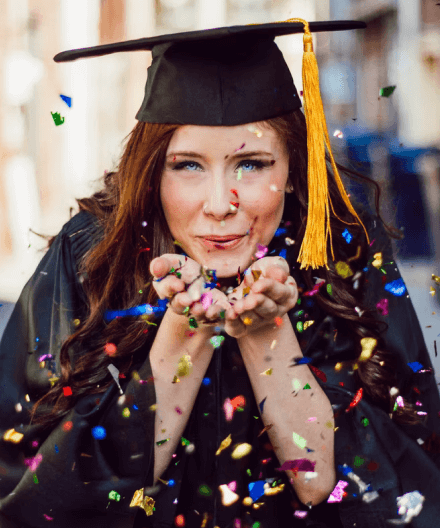 5 Facts about the Diversity in Hospitality Scholarship
The recipient honored at HD Expo+ Conference
The award recipient is honored and expenses are paid for by the Hospitality Design Magazine.
Award used for more than tuition fee
The award recipient can use the money for any college billed expense like housing and personal needs.
Scholarship is renewable
Students can reapply for the scholarship every year even if they were previously awarded.
The scholarship was founded by extraordinary leaders
The scholarship was founded by very exemplary leaders in the Hospitality industry, who sought to see a transformation in the industry.
The scholarship is very rigorous and selective
The scholarship application process is very rigorous and very selective, which makes the recipient very gifted in all aspects.