WCCMA Scholarship
5/27/2023
Submission Deadline
Explore Similar Scholarships
College Major:
Location:
Grade Level:
Founded in 1959, Washington City/County Management Association (WCMA) is an organization dedicated to improving the knowledge, proficiency, quality, and professionalism of local government management by providing education, information, and support services to members and their agencies.
The WCMA Scholarship is a $5,000 fellowship to help with school expenses. Scholarship winners will also get a free WCMA students membership for a year, free registration, and two nights' lodging (up to $500) for the WCMA Summer Conference. They will also be mentored by a working city or county manager.
To be eligible, applicants must live in Washington State, have a bachelor's degree, and be enrolled in or accepted for admission to a graduate school. Schools in Washington, Oregon, and Idaho are given priority. Online graduate programs are fine for people who live in Washington State. Students must demonstrate their interest in working in local government.
Key Information of WCCMA Scholarship
Study Details
Area of Study
Public Administration
Public Policy
Scholarship Details
Intended Level of Study
Postgraduate
WCCMA Scholarship Timeline
March 2023
Application Opening Date
Applications open on March 1.
May 2023
Submission Deadline
The submission deadline is on May 27.
June 2023
Awards Announcement Date
Winners are announced in June.
Scholarship Eligibility
To be eligible to apply, applicants must meet the following criteria.
Eligible Grade: Graduate
Maximum Age: Any
Required GPA: Any
Geographic Eligibility: Washington
Gender: Any
Race/Ethnicity: Any
Application Requirements
Here's what you need to submits besides your application.
Essay
Recommendation letters
Grade transcript
How to ace the WCCMA Scholarship
1
Prove you're worthy
You will be required to write a letter in which you must explain why you want to enter city/county management, what you hope to gain from the scholarship, and why you are a good candidate. Come up with thoughtful responses to these questions to demonstrate to the scholarship committee that you are a worthy candidate.
2
Be an individual of good character
Two letters of recommendation will be required, one from a previous or current undergraduate or graduate academic instructor, and the other from a previous or current work supervisor. Being a person of good character will help you get good reference letters from previous faculty members and work seniors.
3
Have good grades
Applicants are required to provide official copies of their academic transcripts, whether they are from their undergraduate or graduate studies. We strongly suggest that you have outstanding grades, as this will set you apart from other candidates during the selection process for scholarships.
4
Start your application early
This application requires the submission of a number of different things before it can be considered complete. Because of this, we strongly advise that you start the application process as soon as possible and give yourself plenty of time to complete it so that you can submit an application that makes a good impression.
How the WCCMA Scholarship is Judged
Applicants are judged based on their letter of application, letters of reference, and academic record.
Why We Love the WCCMA Scholarship
No discrimination
The program is open to all students in Washington as long as they meet the scholarship
Requirements. The program supports equality and has no discrimination against gender, race, ethnicity, religion, etc.
Complimentary WCMA student membership
Scholarship recipients are eligible to receive a free student membership to the WCMA for a whole year.
It offers mentorship
Recipients will have the opportunity to receive mentoring from a working professional city or county manager, opening doors to actual career development and reaching career goals.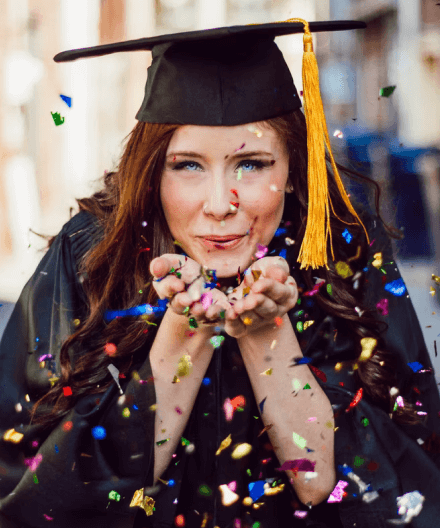 5 Facts About WCMA Scholarship
WCMA was founded in 1959
In 1959, the WCMA was established as a nonprofit association that is governed by a board consisting of eleven members who are nominated and elected by the membership.
WCMA has over 250 members
There are currently over 250 managers and assistants who are members of the WCMA.
Applications are submitted via email
Applicants are required to submit their applications by sending an email to an email address that is listed on the website for the scholarship.
Washington city scholarship committee
The applications will be reviewed by a panel consisting of current city and county managers from Washington as well as a previous scholarship recipient.
Preference for students studying administrative courses
Graduate students majoring in public administration, public affairs, or policy will be given preference.