UCLA Freshman Alumni Scholarship
$6,000–$20,000
Award Amount
3/4/2023
Submission Deadline
Explore Similar Scholarships
Location:
Grade Level:
In 1936, the Alumni community of the University of California Los Angeles came together to give financial aid to prospective students of UCLA. This scholarship is awarded to students with proven academic excellence, powerful leadership skills, and seeking positive change.
This scholarship is for incoming freshmen to the university. The award is given to incoming students of the university for all college expenses. The scholarship is worth $6,000 and is awarded annually over four years.
Being awarded the scholarship is only the tip of the iceberg. You also will be inducted into the prestigious Alumni Scholars Club of UCLA with 27 Nobel laureates, five Turing Award winners, and two Chief Scientists of the United States Air Force. You still have access to receive extra financial aid depending on your needs.
Key Information of UCLA Freshman Alumni Scholarship
Study Details
Country of Study
United States
Specific Schools
University of California, Los Angeles
Scholarship Details
Intended Level of Study
Undergraduate
Award Amount
$6,000–$20,000
UCLA Freshman Alumni Scholarship Timeline
January 14, 2023
Application Open Date
All applications are made open to prospective students in mid-January.
March 4, 2023
Submission Deadline
The submission deadline is 11:59 PM Pacific time of the date noted. H
August 2023
Award Announcement Date
The Alumni foundation notifies all the beneficiaries that they have been awarded.
Scholarship Eligibility
To be eligible to apply, applicants must meet the following criteria.
Eligible Grade: High School Senior – High School Graduate
Maximum Age: Any
Required GPA: Any
Geographic Eligibility: United States
Gender: Any
Race/Ethnicity: Any
Application Requirements
Here's what you need to submits besides your application.
How to ace the UCLA Freshman Alumni Scholarship
1
Show your leadership traits in your essay
One way to showcase your leadership skills is by voluntary service. Draw experiences from extracurricular roles, community service, and volunteering to make your essay stand out among the other applicants.
2
Ensure you have an excellent academic record
As you should know, UCLA is among the Public Ivies. Showing an excellent record in your GPA throughout high school secures your spot for the scholarship.
3
Answer the supplemental questions properly
During your application, you will be given two supplemental questions to answer: Leadership traits and Uniqueness. Ensure that you answer the questions correctly and be straight to the point.
4
Reach out to previous winners
The Alumni Scholars Club is very prestigious and welcoming. You should seek out application advice from them before you start your application so that you can get insights into what makes an ideal candidate.
How the UCLA Freshman Alumni Scholarship is Judged
Applicants are evaluated on three basic criteria: leadership potential, academic excellence, and zeal for societal change. These future leaders must be passionate about bringing positive development to society. Also, the applicants must be committed to voluntary service.
Why We Love the UCLA Freshman Alumni Scholarship
You will be referred for other scholarships
As a beneficiary of the Freshman Scholarship, you will be referred for other scholarships to complement your financial needs.
You gain access to reputable alumni
Being a beneficiary of the scholarship grants you access to a community of prestigious people such as Sean Astin, Ben Shapiro, Tom Bradley, and more. Networking events and mentorships are included in your membership.
The scholarship spans your college degree
You won't need to search for other scholarships during your time at UCLA because the scholarship lasts till you graduate from college.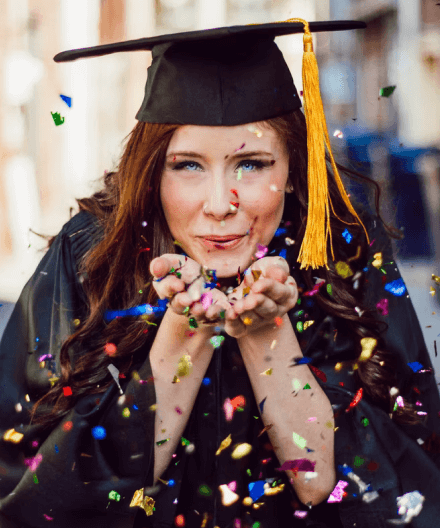 5 Facts About UCLA
It was founded in 1919
It was the southern bracing of the University of California.
Its official colors represent California
The "True Blue' represents the ocean, while the gold represents the flowers of the state.
The first internet transmission
The first internet transmission was sent from UCLA to Stanford University in October 1969, it was known as ARPANET then.
They used to use live bears
Before football games, there used to be a live bear that would perform as the UCLA mascot.
A host of notable alumni
UCLA has a ton of famous alumni, from Nobel laureates such as Ralph Bunche to famous actors such as James Dean and Ben Stiller.