Vocal/Choral Music Scholarship
$2,000–$1,000
Award Amount
1/1/2023
Submission Deadline
Explore Similar Scholarships
Location:
Grade Level:
The Arkansas Chamber Singers created the Arkansas Chamber Singers Vocal/Choral Music Scholarship to encourage and promote the art of choral music. Graduating high school seniors with exceptional vocal talents are expected to master the skills and acquire the knowledge that will lead to the highest quality of choral music performance in the state of Arkansas. Its vision is to prompt the social impact of music.
The Arkansas Chamber Singers Vocal/Choral Music Scholarship is worth $2,000 to financially support students and encourage them to pursue undergraduate studies in music. Applicants are required to provide recommendation letters, and official grade transcripts, and write an essay demonstrating their skills and desire to pursue a career in music.
Finalists are required to attend an audition and interview. The board then decides on the winners. They will perform (from the classical genre) two selections of contrasting styles. It is requested that the applicants bring their own accompanists. If not able, please send music ahead for the ACS accompanist.
Key Information of Vocal/Choral Music Scholarship
Study Details
Country of Study
United States
Scholarship Details
Intended Level of Study
Undergraduate
Award Amount
$2,000–$1,000
Vocal/Choral Music Scholarship Timeline
November 2022
Application Opening Date
Applications open on November 1.
January 2023
Submission Deadline
The submission deadline is on January 1.
January 2023
Audition and Interview Date
Auditions and interviews are on January 29.
Scholarship Eligibility
To be eligible to apply, applicants must meet the following criteria.
Eligible Grade: High School Senior
Maximum Age: Any
Required GPA: 3
Geographic Eligibility: Arkansas
Gender: Any
Race/Ethnicity: Any
Application Requirements
Here's what you need to submits besides your application.
Essay
Recommendation letters
Grade transcript
How to ace the Vocal/Choral Music Scholarship
1
Start the application process early
You should start the application process as soon as possible. This will allow you enough time to acquire all necessary documents, contact your referees or recommenders, complete all forms and work on your essay. Have everything organized and planned to avoid any last-minute complications.
2
Essay statement objective and review
Your essay is your voice and the complete picture of your character, ambitions, and abilities. Make it concise and interesting – capture your pursuit of your undergraduate degree in music. Tell the judges your story and what you hope to achieve. Stay focused and get a second or third eye review from your mentor or instructor.
3
Choice of references and early notifications
Your references or recommenders must be those who know you well enough to be willing to speak to your abilities and demonstrate why you make the perfect candidate for this scholarship. So, choose them wisely. Also, contact them and send them the required forms very early on to allow them enough time to complete them.
4
Keep your grades up
This scholarship program is very competitive with only one winner. It is merit-based therefore only those with a GPA of 3.0 or higher have better chances of winning. So work hard on keeping your grades up and maintaining your GPA. Grades will be an indicator of how dedicated and serious you are.
How the Vocal/Choral Music Scholarship is Judged
Applicants are chosen based on the quality and thoroughness of their applications, their qualifications, the content of their essays, the recommendations of their music instructors, and their performance in the audition and interview.
Why We Love the Vocal/Choral Music Scholarship
It has more beneficiaries
Since most scholarships only allow for one qualification, the scholarship has raised the bar for two candidates to be considered for the award.
It has specific requirements
The scholarship website contains a list of all the conditions for applications, so there won't be any confusion on the part of the applicant.
No discrimination
The program is open to all high school students in Arkansas as long as they meet the scholarship requirements. It supports equality and has no discrimination against gender, race, ethnicity, religion, etc.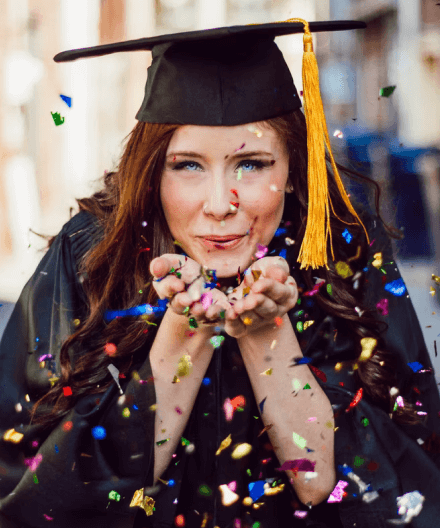 5 Facts About Arkansas Chamber Singers Vocal/Choral Music Scholarship
Only high school seniors are eligible
Candidates must be seniors in high school who are graduating.
Only for Arkansas residents
Only U.S citizens and residents of Arkansas are eligible.
A minimum GPA required
To be eligible for the scholarship, applicants must have a 3.0 GPA or higher.
Financial need not required
Since financial necessity is not a factor in determining who gets the scholarship, applicants are not required to state it.
Can only be used in the U.S.
The applicants must be ready to take music courses in any institution of their choice in the United States of America.